Question
How do I sue a nursing home for nursing home negligence in Georgia?
Sponsored Answer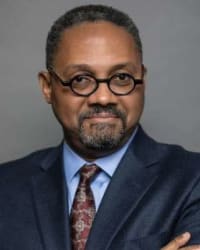 Answer
Nursing homes are supposed to be a safe haven for loved ones, providing care and nurturing in their final years. However, the reality can often be alarming. Nursing home negligence is unacceptable in all its forms, and often leads horrified families to press charges and try to sue nursing homes for the unspeakable treatment.
Negligence cases have a lot of moving parts, none of which go into motion with an arbitration clause. Unfortunately, many families have no idea they agreed to that. When a loved one is first admitted to a nursing home, documentation needs signing. And while that documentation can be very long and dense, there could be one small paragraph that denies a family's right to start a claim, provided that the final page has their signature.
What should families bring to a lawyer?
As mentioned above families may not have even realized what they signed. Which is exactly why it's important for them to bring that initial paperwork to a legal professional. Families should also bring documentation of the negligence, whether it be in notes, picture, etc.
Common signs on a resident are:
Sudden weight loss
Medication errors
Pressure ulcers
Malnutrition
Dehydration
Obstruction of bowels due to constipation
Broken bones from falls
A picture is worth a thousand words and could be worth hundreds of thousands of dollars. In extreme cases, a good photo of the negligence can make the whole case. Write down notes about the loved one's condition as well as the room's condition. How does the loved one respond to questions? What's their demeanor?
If they have an odor, maybe the workers haven't bathed them recently or for a while. Some patients need their toes pedicured for health reasons. A lack of that is a sign of neglect. A lack of air conditioning can make a room swelter in the Georgia heat. Uncollected food attracts flies. There are countless ways to make a nursing home uncomfortable and unsafe, but there is actual legislation to keep that from happening.
The Omnibus Reconciliation Act of 1987 mandates rules and regulations that govern the standards for nursing home operation. This contains everything from rules regarding snacks for the residents to the number of nurses required per station.
After gathering evidence, a HIPAA release needs to be signed to gain access to a medical chart. If the nursing home resident is not possessing their full mental capacities, then their sponsor will have to sign it. If the resident passes away, the person will have to be appointed by probate court to represent the estate. A health care professional, whether it be a doctor or a nurse, needs to look at the medical chart themselves. That way they can testify under oath that the care was substandard. They will determine whether there is a case, at which point a copy of every record the nursing home has generated about the resident may be requested and the nursing home has 30 days to respond to it.
What are the roadblocks?
It's not always necessarily a roadblock, but there are wait times in getting documentation from the nursing homes, as mentioned above. What's more, nursing homes have a notoriously high turnover rate, because they're notoriously understaffed. So, in the time from the negligence beginning to the claim moving forward, there's no telling how many staff members have come and gone. It makes gathering witness testimonials very difficult.
Nursing home negligence is very disturbing to witness, and prompts outrage from the loved one's families. While the ultimate roadblock of arbitration can stop a negligence claim in its tracks, if that is not the case, there is hope for the family, provided everything goes according to procedure. Reaching out to a law firm that works specifically in nursing home law is also advisable, as many lawyers aren't even qualified to handle these kinds of cases.
Disclaimer: The answer is intended to be for informational purposes only. It should not be relied on as legal advice, nor construed as a form of attorney-client relationship.
Other Answers About Nursing Home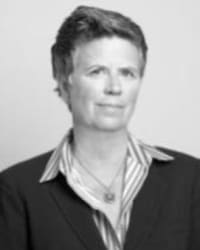 Bedsores are a red flag for patient neglect and poor medical care. This means that yes, you can sue a nursing home …
Sponsored answer by Kathryn A. Stebner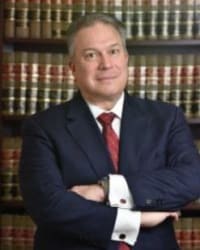 Placing a loved one in a nursing home is one of the most difficult decisions a family can make. When the …
Sponsored answer by Philip J. Rizzuto
To: Quinton S. Seay
Super Lawyers: Potential Client Inquiry
Required fields are marked with an asterisk (*).
Disclaimer:
The information contained in this web site is intended to convey general information. It should not be construed as legal advice or opinion. It is not an offer to represent you, nor is it intended to create an attorney-client relationship. The use of the internet or this contact form for communication is not necessarily a secure environment. Contacting a lawyer or law firm email through this service will not create an attorney-client relationship, and information will not necessarily be treated as privileged or confidential.