Question
As A First Responder Who Supervises Others In Georgia, Should I Be Making Overtime Wages?
Sponsored Answer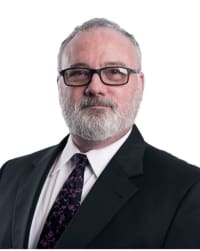 Answer
This is a question we often see in our work representing employees. Many first responders are misclassified as being ineligible for overtime when in fact, they are legally entitled to overtime pay.
First Responder Regulation
The First Responder Regulation requires overtime pay for public safety employees who perform the following duties:
Preventing, controlling or extinguishing fires of any type
Rescuing fire, crime or accident victims
Preventing or detecting crimes
Conducting investigations or inspections for violations of law
Performing surveillance
Pursuing, restraining and apprehending suspects
Detaining or supervising suspected and convicted criminals, including those on probation or parole
Interviewing witnesses
Interrogating and fingerprinting suspects
Preparing investigative reports
Or other similar work
Basically, anyone whose primary duty is the performance of the work of a firefighter, police officer, investigator, emergency medical technician, paramedic, correction officer, etc., should be paid the overtime premium.
Most non-exempt employees are entitled to the overtime premium when they work more than 40 hours in a given seven-day workweek.  Because of the round-the-clock needs of public safety, however, overtime for most firefighters and law enforcement officers is based on a 14 or 28 day work period. There are some distinctions for different employment contexts, but in general, this is the legal presumption.
Where The Confusion Comes In
The confusion frequently comes when an employee who performs these first responder duties is promoted to a more supervisory or administrative role, thus converting them from an hourly-wage employee to a salaried employee. Because of this promotion and change in pay structure, employers often claim the employee is exempt under either the administrative or executive exemptions even if they still perform first responder duties.
This is not correct. The First Responder Regulation requires that employees with first responder duties—regardless of how they are paid and regardless of whether they supervise others—should be paid overtime. For instance, if a lieutenant,  captain or battalion chief's job requires being on the scene at a fire and performing any firefighter duties, that employee should still be considered a first responder who should be paid overtime. As a general rule, only highly ranked political appointees (not subject to classified service) are exempt.  
What Does This Mean For You?
If you are a firefighter or other first responder and not receiving overtime pay, you might have a wage and hour claim. If you have such a claim, you could recover the overtime pay you should have been paid, plus an equal amount as liquidated damages for the previous three years of work, and your employer would be required to pay your attorneys' fees and costs.
Obviously, each situation is unique, and there is no way to accurately tell you whether you are eligible for overtime pay without talking to you. We are always pleased to help those who keep all of us safe, so we always offer free consultations to first responders.
Disclaimer: The answer is intended to be for informational purposes only. It should not be relied on as legal advice, nor construed as a form of attorney-client relationship.
Other Answers About Wage & Hour Laws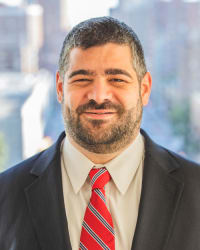 If you are a nonexempt employee covered under the Fair Labor Standards Act (FLSA) and New York Labor Law (NYLL), …
Sponsored answer by Kenneth J. Katz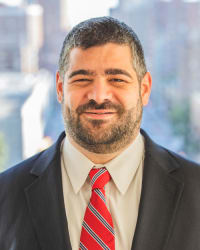 Many salaried employees in New Jersey must still receive overtime pay despite being compensated on a salary basis. …
Sponsored answer by Kenneth J. Katz
In most cases: yes. Ohio has laws in place that protect employee rights after they have worked over 40 hours in a …
Sponsored answer by Brian D. Spitz
To: Mitchell D. Benjamin
Super Lawyers: Potential Client Inquiry
Required fields are marked with an asterisk (*).
Disclaimer:
The information contained in this web site is intended to convey general information. It should not be construed as legal advice or opinion. It is not an offer to represent you, nor is it intended to create an attorney-client relationship. The use of the internet or this contact form for communication is not necessarily a secure environment. Contacting a lawyer or law firm email through this service will not create an attorney-client relationship, and information will not necessarily be treated as privileged or confidential.