Question
I'm thinking about becoming a whistleblower against my Georgia employer. What is a "qui tam" action and can I really recover a reward under the False Claims Act?
Sponsored Answer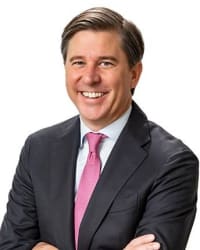 Answer
Asking someone to become a whistleblower is a risk to their job and all future employment in that industry. The federal government recognizes the perils and sacrifices of whistleblowers. Under the False Claims Act, an individual who exposes fraud against the U.S. government can potentially collect an enormous bounty. If the government recovers money from the wrongdoers, the whistleblower is entitled to a percentage as compensation.
What falls under the False Claims Act?
The federal False Claims Act (FCA) applies to those who profit by making fraudulent claims for payment to the United States government. It was originally enacted during the Civil War to deter unscrupulous suppliers who sold lame horses, faulty guns and moldy blankets to the Union Army. Over time the FCA was strengthened – including a financial incentive for reporting fraud – and has become a powerful weapon for combatting massive frauds against our government.
While the FCA applies to any sector, the vast majority of cases come from the health care and defense industries. Hospital systems and medical supply companies defraud the government through overbilling schemes or submitting claims for fake patients or services never rendered. Defense contractors that provide structures, equipment and goods to the military likewise exploit the taxpayers by padding invoices, cutting corners or otherwise submitting fraudulent claims.
What is a qui tam action?
The term "qui tam" refers to action on behalf of the government. When a whistleblower files a qui tam lawsuit, they are joining forces with federal prosecutors to expose fraud and prevent further abuse of the system. Thus the whistleblower is rewarded with a percentage of any ill-gotten gains the government recovers. With much help from whistleblowers, the Department of Justice clawed back $2.8 billion through False Claims Act cases in 2018.
It's very difficult for government agencies to discover when they've been duped. Many times the fraud would go undetected if not for a brave and honest employee or other citizen with knowledge of the scheme. The critical element in a qui tam lawsuit is materiality – the "smoking gun" false information or deception that the government relied upon to pay a transactional claim.
To file a qui tam action, the relator (whistleblower) must be the first person to bring the fraud to light and they must have key information that is not already in the public domain. It is not necessary that you know all the details about how the fraud was carried out or who was involved; that is the government's job. The whistleblower merely has to open a door that might otherwise have stayed closed.
What if I initially participated in the fraud or did not report it right away?
Actually this is a common scenario. The employee witnesses or is directed to do something they suspect violates the law, but they are fearful of reprisal or not sure the activity is illegal. So they go along with it or stay quiet, until they verify the fraud or their conscience wins out. It may be possible to bring a qui tam claim if you were initially involved, but there are traps for the unwary. Consult a lawyer who is experienced in these cases.
What is the role of a whistleblower's attorney?
We represent the relator and help them understand and protect their rights. Whistleblowers are shielded by law from employer retaliation (such as being fired or transferred). We help clients gauge whether they have material information that merits an FCA claim and how to approach government investigators. Sometimes the DOJ declines to prosecute after an initial investigation, in which case you and your lawyer can still pursue the civil fraud action on behalf of the government (and still recover a monetary bounty).
Disclaimer: The answer is intended to be for informational purposes only. It should not be relied on as legal advice, nor construed as a form of attorney-client relationship.
Other Answers By Bradley W. Pratt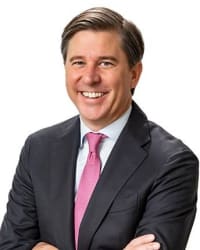 An assault victim may have grounds to sue a property owner who failed to provide a reasonably safe …
Sponsored answer by Bradley W. Pratt
Other Answers About Whistleblower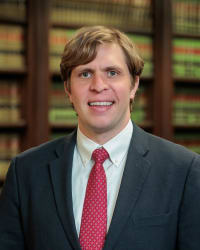 If you're thinking of reporting your company's fraud or wrongdoing to the government, it's …
Sponsored answer by Ramsey Prather
To: Bradley W. Pratt
Super Lawyers: Potential Client Inquiry
Required fields are marked with an asterisk (*).
Disclaimer:
The information contained in this web site is intended to convey general information. It should not be construed as legal advice or opinion. It is not an offer to represent you, nor is it intended to create an attorney-client relationship. The use of the internet or this contact form for communication is not necessarily a secure environment. Contacting a lawyer or law firm email through this service will not create an attorney-client relationship, and information will not necessarily be treated as privileged or confidential.