Question
What should I do if I am injured at work in Georgia?
Sponsored Answer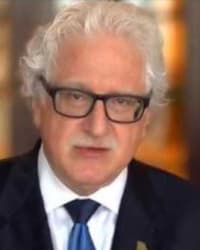 Answer
If you have been injured at work, you should report the injury to your employer as soon as possible and promptly seek medical attention. Once you have been evaluated by a doctor, you should speak with a workers' compensation lawyer. They can inform you of your rights, and help you to obtain benefits and navigate your claim. There are certain steps you can take to ensure you are doing your part as an injured employee. Staying proactive can help to preserve your claim.
Notify Your Employer Of Your Injury
You should notify your employer of your injury as soon as possible. It is best to do so in writing to have documentation that you provided proper notice. Do not wait to report the injury as any delays could end your claim. Your employer is legally required to complete a First Report of Injury form and submit it to the State Board of Workers' Compensation and their insurer. You may request a copy of the form for your own records.
Seek Medical Attention
It is critical to be evaluated by a doctor after an injury, no matter how minor you think your injury may be. It is possible that your injury will worsen over time if you do not receive the proper treatment. Your employer's insurance may deny your claim if you fail to seek prompt medical attention and deny your benefits. If your doctor provides you with specific orders, it is important to follow them. After reporting your injury, your employer should give you a list of physicians that you can see to treat your injuries. These doctors are hired by the insurance company. You should select one of these physicians to ensure expenses will be covered by the insurance company.
Contact An Experienced Workers' Compensation Attorney
It is essential that you contact a lawyer as soon as possible after your injury. Shortly after the insurance company is notified of your claim, they will launch an investigation. You may be contacted and asked to make a statement. Your statement may be recorded and anything you say could be used in favor of the insurance company. You may unintentionally contradict yourself and make statements that could be used against you. An attorney can facilitate all communication with the insurance company to prevent self-incrimination and confusion.
Hiring an attorney is important because you never know what types of issues may arise. For example, your doctor may claim that your injury is not work-related, and you may be denied benefits. Your lawyer can address these disputes with the State Board of Workers' Compensation to ensure you receive proper medical treatment and prevent loss of income. In addition, a lawyer can help you to avoid missing filing deadlines and the statute of limitations. Injured workers typically have one year from the last date of treatment of an approved claim to file suit. Missing this deadline can mean loss of your claim.
Stay Proactive Throughout Your Case
There are several things you can do to prevent delays in your case and the loss of the claim. You can be proactive throughout your case by:
Following work restrictions
Attending all required medical appointments with an approved physician
Communicating with your attorney
Appearing at hearings and meetings where your attendance is required
Returning to work or seeking employment opportunities if instructed to do so
You have rights and responsibilities as an injured employee and knowing what they are can help to move your case forward. An attorney can help you along the way, but there are limitations to what they can do. Not only can following these steps help your case progress without delays, but it can ensure that you receive the appropriate medical attention you need to recover.
Workers' compensation claims can take months or even years to settle or litigate, and you should not expect instant results. You may have to fight for the benefits and compensation you are entitled to receive, and a lawyer will help to advance your claim as efficiently as possible while you focus on recovering.
Disclaimer: The answer is intended to be for informational purposes only. It should not be relied on as legal advice, nor construed as a form of attorney-client relationship.
Other Answers About Workers' Compensation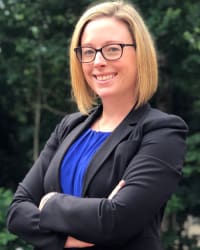 People who suffer work-related injuries in Massachusetts may question if they need a lawyer's help to file …
Sponsored answer by Michele Eileen Norton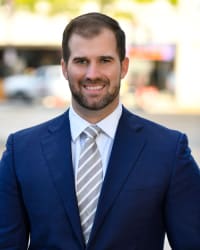 First and foremost, Louisiana law says that you cannot be fired for filing a workers' compensation claim. …
Sponsored answer by Vincent P. Scallan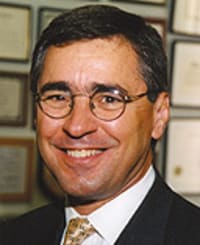 When you suffer an injury at work, your financial picture can become cloudy. With uncertainty about your ability …
Sponsored answer by Donald A. Caminiti
To: Marvin L. Price
Super Lawyers: Potential Client Inquiry
Required fields are marked with an asterisk (*).
Disclaimer:
The information contained in this web site is intended to convey general information. It should not be construed as legal advice or opinion. It is not an offer to represent you, nor is it intended to create an attorney-client relationship. The use of the internet or this contact form for communication is not necessarily a secure environment. Contacting a lawyer or law firm email through this service will not create an attorney-client relationship, and information will not necessarily be treated as privileged or confidential.