Question
What Are The Steps Toward Making A Wrongful Death Claim In Georgia?
Sponsored Answer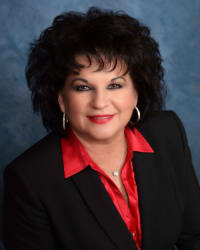 Answer
The first step in making a wrongful death claim is determining and establishing that the negligent act caused the death. After that, the estate will need to have an administrator appointed. This is a duty that usually falls to the spouse, though through beneficiary law it can fall to others, such as the children. A temporary or regular administrator can start a wrongful death case, but only a regular administrator can resolve it. A regular administrator is put into place through formal application.
Said administrator will need to bring forward the death certificate. Along with the death certificate, numerous details should be collected about the victim's financial status and wellbeing. The administrator will need to have the following gathered:
Lost income
Lost wages
Tax returns
Pay stubs
Bank statements
Whether they worked with a company that had insurance, 401k
A hired economist will then frame this personal data against more collective data such as the typical life span of the victim's gender. The typical life span of a woman is 81 years. So, if death came at 42, that's 39 years of life lost, which would play into the wages they would've earned. Information from the Labor Department and the United States Census as well as court guidelines will help determine more.  The administrator will not have to figure this out, they simply need to collect.
Additionally, as a funeral comes to fruition, showing a judge the estimated costs of that will help. If the wrongful death came after any pain and suffering, physical and mental, that will be presented as an item. The necessary experts, witnesses and documents will be gathered.
Is The Cash Value Just Based On Money Earned?
Good question. The answer is no, and also where wrongful death claims get both interesting and tricky. Say that while a husband was alive, he mowed the lawn, washed dishes and generally kept things clean around the house. Those hours spent doing tasks would also get a cash value. The cash value WOULD NOT be determined based on how much joy the husband's wife got from him doing chores. In some states, that would be the case. But Georgia only focuses on the joy the husband got.
This also applies to hobbies. If someone loved hiking or horses, what joy are they missing from that?
If that sounds difficult to figure out, there's another interesting caveat to it, which some might find unfair. The more likable a client is, the greater chance they will be seen as having gotten joy from something.
For instance, if a father and his daughter did not have a great relationship, the cash value from their relationship might be low. But if they had a yearly father-daughter vacation, the joy he would've gotten from walking her down the aisle would be much higher.
So, Is It Just An Educated Guess?
It's definitely not a number pulled out of the air, but when it comes to assigning monetary value to someone's life, there are obviously limits. With an attorney's guidance and an economist's assistance, it'll be just about as educated as can be. An attorney will go over the number that they'll present a judge. The jury can determine if it seems justified, and the judge can overturn the verdict, depending on what the information and numbers presented. For instance, if an expert testified in the case and the judge calls into question their credentials, that is room to overturn it as well.
There is obviously much room for discussion when it comes to bringing forth that number. Placing a monetary value on someone's life can bring up a lot of emotions, not all of them positive. An attorney's job is to use research and practical knowledge of what a jury accepts to the case.
Disclaimer: The answer is intended to be for informational purposes only. It should not be relied on as legal advice, nor construed as a form of attorney-client relationship.
Other Answers By Tracey L. Dellacona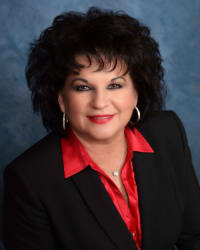 Personal injuries are always startling. No matter if it's a slip and fall in a grocery store or a collision …
Sponsored answer by Tracey L. Dellacona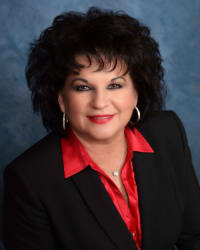 A visit to the emergency room is never pleasant. With emotions and stress running high, the medical personnel …
Sponsored answer by Tracey L. Dellacona
Other Answers About Wrongful Death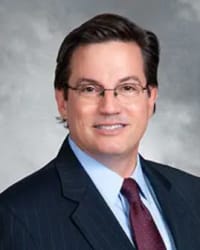 No lawsuit or amount of money could ever set things right for people who lose a loved one due to someone …
Sponsored answer by Andrew Lampros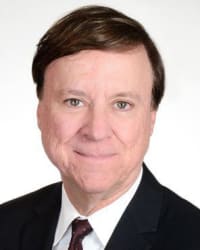 A wrongful death often shocks a family. When a life with so much promise is taken far too soon, the mix of …
Sponsored answer by George T. Bochanis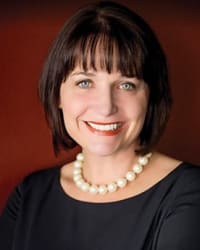 Nevada says a death is wrongful if it is caused by "the wrongful act" or "neglect" of …
Sponsored answer by Kari J. Hanratty
To: Tracey L. Dellacona
Super Lawyers: Potential Client Inquiry
Required fields are marked with an asterisk (*).
Disclaimer:
The information contained in this web site is intended to convey general information. It should not be construed as legal advice or opinion. It is not an offer to represent you, nor is it intended to create an attorney-client relationship. The use of the internet or this contact form for communication is not necessarily a secure environment. Contacting a lawyer or law firm email through this service will not create an attorney-client relationship, and information will not necessarily be treated as privileged or confidential.