Can I Sue A Hospital For Bedsores In Florida?
Sponsored answer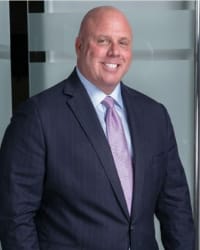 Contact me today
Answer
Yes, you can sue a hospital if the hospital's negligence leads to a patient suffering harm from bedsores.
It is important to determine the source of the bedsores. In many cases, bedsores were detected or treated at a hospital, but may have originated at a nursing home, assisted living facility or other facility prior to the hospital stay. In these cases, the bedsores were the result of negligence on the part of the facility where they originated, so, that facility should be the target of the lawsuit, rather than the hospital.
However, it is possible that a patient develops bedsores during a lengthy hospital stay. In those cases, the hospital can indeed be the target of a lawsuit. Determining where the bedsores originated is critical and can be accomplished with the help of a lawyer experienced in investigating these matters.
Causes Of Bedsores
Decubitus ulcers – also known as pressure sores or, more commonly, bedsores – develop as the result of pressure on the skin limiting blood flow.
They are most common among people with mobility issues such as people who use wheelchairs and elderly people who reside at nursing homes and similar facilities. These people need to be moved from their wheelchair or bed regularly to prevent excess pressure on one spot. Typically, this is the job of hospital staff. All too often though, staff overlooks this simple yet important duty. They leave a person to lay in bed in the same position for too long, or they let a person sit in the same position in a wheelchair for too long.
Bedsores can develop quite rapidly, sometimes in a matter of hours. Dangerous and potentially deadly complications such as infections develop soon after.
Bedsores Can Be Life-Threatening
The severity of bedsores is measured in stages:
Stage 1 bedsores:  These are newly developed pressure sores. The skin may be red and potentially even have a blue or purple tint. The sore may be itchy, burning or painful. If a bedsore is not prevented, ideally it is caught and treated in this early stage.
Stage 2 bedsores: The sore may be open in a way similar to a cut or blister. This stage is more painful and somewhat more difficult to treat, but definitely treatable.
Stage 3 bedsores: This is a much more severe stage, as it will involve damage to tissue much deeper than the surface skin. Bedsores at this stage will look like a crater in the skin. Stage 3 bedsores require immediate medical attention to prevent further damage.
Stage 4 bedsores: At this, the most severe stage, there will be significant damage to the skin and the tissue below. The wound will be large and deep enough that muscle, tendon or bone will be visible. Infection is a very real threat at this stage, and the wound can be life-threatening. Emergency medical care is absolutely necessary for stage 4 bedsores.
Most bedsore lawsuits involve stage 3 or stage 4 bedsores. Because stage 1 and stage 2 bedsores are relatively easily treated without leaving the patient with any long-term problems, they are rarely the basis of a lawsuit. However, early stage bedsores can quickly become late stage bedsores if not treated quickly, so it is critical that medical professionals act quickly. If a stage 3 or stage 4 bedsore was the result of some party's negligence, the victim or the victim's family may want to work with an attorney to pursue a lawsuit.
Disclaimer:
The answer is intended to be for informational purposes only. It should not be relied on as legal advice, nor construed as a form of attorney-client relationship.
Other answers about Health & Health Care Law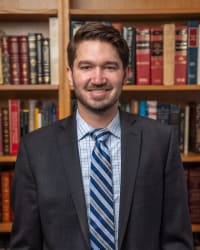 When practicing medical professionals receive a letter from the Oregon Medical Board detailing an investigation into them, it tends to cause anxiety, …Sponsored answer by Grant Engrav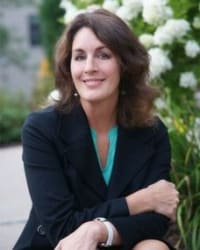 Yes! Your license and livelihood could be in jeopardy. It's vital to have professional advice, especially from an attorney with hundreds of hours …Sponsored answer by Jennifer E. Speas
Contact me
Required fields are marked with an asterisk (*).
To:

William A. Dean
Super Lawyers:

Potential Client Inquiry