Do I Need An Attorney If I'm Being Investigated By The Minnesota Nursing Board?
Sponsored answer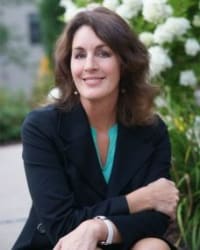 Contact me today
Answer
Yes! Your license and livelihood could be in jeopardy. It's vital to have professional advice, especially from an attorney with hundreds of hours of experience defending professional licenses.
You have worked hard to obtain your license, and it's crucial to be proactive to protect it if someone files a complaint. You must convince the Minnesota Board of Nursing why you should keep your license, even if the board orders disciplinary action.
Common Complaints Against Nursing Licenses
Complaints originate from various sources, including patients, their families, law enforcement, hospitals and clinics, or other nurses. Some of the most common grievances are:
Falsifying documents
Documentation errors
Improper practices
Patient abuse
Drug abuse
Criminal convictions
Negative reviews
Unprofessional conduct
Even seemingly minor interactions with patients, fellow employees or others can be reported if the person filing the complaint feels you cannot do your job as a nurse.
Understanding The Complaint Process
The nursing board investigates most complaints itself. After reviewing the case, it may send a letter and ask you to attend a hearing to get your response. If an in-person meeting is necessary, the review panel can:
Declare there's a lack of evidence that you violated the Nurse Practice Act.
Decide that you need additional education and enter into an agreement for corrective action, which is not a disciplinary process.
Determine that grounds exist for disciplinary action and enter into an agreement with you over the remedies.
If an agreement can't be reached, the panel can initiate a contested case hearing before an administrative law judge, who decides whether a violation of the Nurse Practice Act occurred.
If the judge rules a violation happened, the nursing board may impose discipline, including a reprimand, a suspension, revocation, conditions or limitations against the license and civil penalties.
Don't Shrug Off A Complaint Notification
Regardless of whether the board asked you to respond to a complaint in writing, requested an in-person meeting or notified you by subpoena, do not take these charges lightly. You must respond promptly or your license can be automatically suspended.
Many nurses try to handle the process alone, thinking they can convince the board that charges are unwarranted or that the situation resulted from a misunderstanding. Remember that the board is there to protect the public and not you. They do not hesitate to suspend nursing licenses if necessary.
Don't Go It Alone When Defending Your License
The Minnesota Board of Nursing's complicated complaint process is arduous, and it can also have life-altering effects for you, your career and your family's well-being. That's why it is essential to consult with an experienced nursing license defense attorney as soon as you receive the complaint.
Lawyers who handle license defense cases can often predict what corrective action the board may be looking for and have those remedies in place before the hearing date. In situations where your attorney gets the case dismissed, the entire procedure remains confidential, meaning your employer isn't notified of the complaint.
If the board and you cannot agree over disciplinary actions, your lawyer has significant experience arguing before an administrative law judge to protect your license or appealing the board's disciplinary actions. Having an attorney involved from the very start ensures that you have the most vigorous legal defense possible.
Disclaimer:
The answer is intended to be for informational purposes only. It should not be relied on as legal advice, nor construed as a form of attorney-client relationship.
Other answers about Health & Health Care Law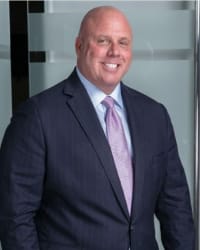 Yes, you can sue a hospital if the hospital's negligence leads to a patient suffering harm from bedsores.It is important to determine the source of …Sponsored answer by William A. Dean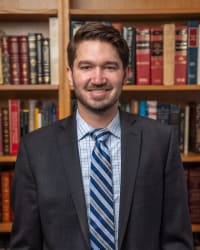 When practicing medical professionals receive a letter from the Oregon Medical Board detailing an investigation into them, it tends to cause anxiety, …Sponsored answer by Grant Engrav
Contact me
Required fields are marked with an asterisk (*).
To:

Jennifer E. Speas
Super Lawyers:

Potential Client Inquiry