Question
Do I need a lawyer if I was injured in a car accident in Illinois?
Sponsored Answer
Answer
If you are injured in a motor vehicle accident, a lawyer can be essential in helping you sort out the endless number of problems that can arise. 
For example, some of the common problems that people injured in a car accident can encounter:
Who will pay the medical bills? 
When will they be paid?
If I do not have health insurance, can I still get medical care?
The driver who struck me took responsibility at the scene, but now his or her story has changed. What are my options?
I had to miss time from work because of my injury. Who is responsible for that?
The law requires that drivers who cause an otherwise preventable motor vehicle crash are responsible to pay money to make up for medical bills, including any future care or surgery, lost time from work, and additional money to compensate for disability, loss of a normal life, and pain and suffering. If you are injured in a car, truck or motorcycle accident because someone else didn't follow the rules of the road, you have a right to bring a lawsuit to get full and fair compensation. Lawyers experienced in handling car accident claims, like Mike Frost and his partners at Vinkler McArdle Frost, know the answers to these questions and others that you may have. 
No two car accidents are the same. Everyone responds to the impact of vehicles colliding in different ways. The insurance company that is handling your claim has hundreds of employees with years of experience working against you. The insurance company is not in the business of being fair and paying out money to you for your losses. It is in the business of making money (collecting more premiums while paying out less in claims). Without an experienced lawyer, your chances of being treated fairly are not good. Like hiring an electrician to do the wiring in your house, sometimes it is best to let a professional handle the issues that develop from being injured and making a claim. An experienced lawyer like Mike Frost and his partners knows how to present your claim and will be fighting to make sure that your claim is handled fairly.  
Disclaimer: The answer is intended to be for informational purposes only. It should not be relied on as legal advice, nor construed as a form of attorney-client relationship.
Other Answers About Motor Vehicle Accidents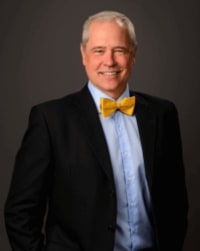 Motorcyclists are highly vulnerable when crossing paths with negligent drivers. Many riders are killed or suffer …
Sponsored answer by Paul R. Dahlberg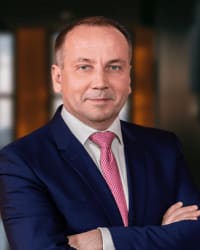 While it is important to communicate any accident information to your insurance company, there are some important …
Sponsored answer by Slawomir Platta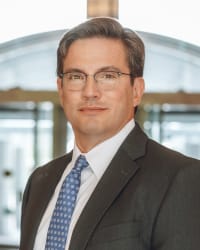 If you were injured in a motor vehicle crash due to someone else's negligence, you might be able to file a …
Sponsored answer by Andrew Lampros
To:
Super Lawyers: Potential Client Inquiry
Required fields are marked with an asterisk (*).
Disclaimer:
The information contained in this web site is intended to convey general information. It should not be construed as legal advice or opinion. It is not an offer to represent you, nor is it intended to create an attorney-client relationship. The use of the internet or this contact form for communication is not necessarily a secure environment. Contacting a lawyer or law firm email through this service will not create an attorney-client relationship, and information will not necessarily be treated as privileged or confidential.