What crimes will get me deported in California?
Sponsored answer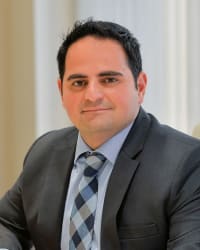 Contact me today
Answer
If you are in the U.S. without any documentation, even a minor infraction could trigger deportation. However, if your immigration status has been officially documented, deportation is typically triggered if you are convicted of a more serious crime, such as: 
An aggravated felony
A drug crime
A gun crime
Domestic violence
A crime of moral turpitude 
"Crimes of moral turpitude" include offenses such as fraud, kidnapping, aggravated assault, robbery, murder and voluntary manslaughter. Being convicted of any of these offenses can result in deportation. 
Getting a Waiver of Removal 
Even if you are a foreign national who was legally admitted to the U.S., you could still be deported if you are convicted of a deportable offense. An immigration judge will likely order your removal unless you receive a waiver of removal. If this is your situation, it is important to have an experienced immigration lawyer on your side throughout the process. An immigration lawyer can assess whether you qualify for a waiver of removal, and help you seek a waiver if you qualify. 
Conviction-Based Deportation Versus Conduct-Based Deportation 
Even if you were not convicted of a crime, you could face deportation on the basis of your conduct. In other words, immigration authorities may try to deport you on the basis of administrative findings rather than a criminal conviction. However, it is generally more difficult for the government to prove conduct-based grounds for deportation. If you are facing deportation on the basis of conduct and not a criminal conviction, you should still get help from an immigration attorney as soon as possible. 
Conduct-based grounds for deportation include: 
Marriage fraud
Falsely claiming U.S. citizenship
Revocation of visa
Violating a domestic violence protection order
Drug addiction
Important: You have a right to defend against deportation. During the legal process, you can call on character witnesses and eyewitnesses. You may also provide your own testimony to challenge the government's claims. Again, it is important to have an immigration law attorney on your side throughout the process. 
Seeking the Legal Help You Need 
Having been through the immigration process myself, I understand what you are going through. I founded Yekrangi & Associates to help individuals and families successfully navigate the complex immigration process. We are a compassionate immigration law firm, and we want to help you pursue your American dream and achieve your goals in this country. 
With offices in Irvine, we proudly serve clients in Orange County and throughout Southern California.
Disclaimer:
The answer is intended to be for informational purposes only. It should not be relied on as legal advice, nor construed as a form of attorney-client relationship.
Other answers about Immigration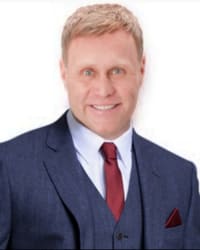 Immigration matters, especially if it involves potential removal or deportation, are almost always complicated because of the many laws and rules …Sponsored answer by Christopher Helt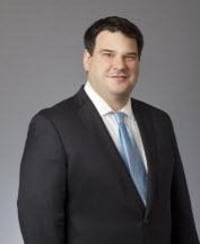 The answer to your question hinges upon whether you are currently a citizen of the United States. If you are a citizen, sponsoring your spouse for an …Sponsored answer by Sam E. Radin
Contact me
Required fields are marked with an asterisk (*).
To:

Ashkan Yekrangi
Super Lawyers:

Potential Client Inquiry