How can I obtain a visa for my spouse in Georgia?
Sponsored answer
Contact me today
Answer
The answer to your question hinges upon whether you are currently a citizen of the United States. If you are a citizen, sponsoring your spouse for an immigrant visa that will allow them to live in the United States permanently is not a complicated process. There is no limit to the number of green cards that can be given to spouses of U.S. citizens, so the visa application process is fairly straightforward. 
For citizens who wish to sponsor their spouse for a visa, the process typically looks like this: 
You (the American citizen) file an I-130 application with the U.S. Citizenship and Immigration Services (USCIS) agency.
After the application is approved, it is sent to the U.S. State Department or the American consulate closest to where your spouse lives (if they are not currently living with you).
Immigrant spouses are typically entitled to an immediately available visa; however, the paperwork process takes about five to eight months to complete.
Your spouse will be required to submit his or her fingerprints, photo and medical documents.
Your spouse should have his or her visa approved between nine to 12 months after the initial I-130 filing. 
Obtaining a visa may be more complicated if you are not a citizen and cannot sponsor your spouse's visa application. The State Department limits the percentage of visas allotted based upon your spouse's country of origin. Waiting periods for some countries are relatively short, while they can be quite lengthy for others. 
The Advantages Of Hiring An Immigration Attorney 
Hiring a skilled immigration attorney will be crucial, regardless of whether you are a citizen or not. A legal professional can assist you in filing the initial application, as well as explain which documents you will need to gather in order for the USCIS or State Department to approve your application paperwork. They can also explain government filing fees and other crucial pieces of information that will help you approach the visa application process fully prepared. 
Some of the documents you may be asked to provide to verify your marriage include: 
Joint bank account statements
Insurance documents that name each other as beneficiaries
Mail demonstrating that you are living together (when applicable) 
One other key element that an experienced attorney can assist you with is preparing for interviews with immigration officials related to your marriage. The American government does not wish to grant visas for fraudulent marriages – that is, marriages solely to enable one party to emigrate to the United States. 
Because of this, you and your spouse may be subjected to separate interviews that ask highly personal questions. They will check for consistency between your answers to ensure you are in a legal marriage and genuinely committed to being each other's marriage partner. Your immigration attorney can help you thoroughly prepare for these interviews and understand what to expect.
Disclaimer:
The answer is intended to be for informational purposes only. It should not be relied on as legal advice, nor construed as a form of attorney-client relationship.
Other answers about Immigration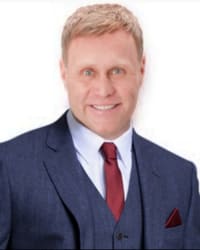 Immigration matters, especially if it involves potential removal or deportation, are almost always complicated because of the many laws and rules …Sponsored answer by Christopher Helt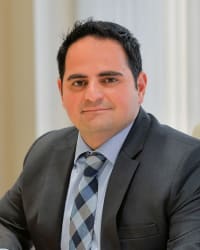 If you are in the U.S. without any documentation, even a minor infraction could trigger deportation. However, if your immigration status has been …Sponsored answer by Ashkan Yekrangi
Contact me
Required fields are marked with an asterisk (*).
To:

Sam E. Radin
Super Lawyers:

Potential Client Inquiry