Question
What are the grounds to challenge a trust or will in Indiana?
Sponsored Answer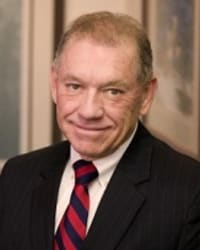 Answer
An interested person may challenge a will or trust in Indiana if they can show a legal basis that the estate documents may be invalid. There is a range of legally cognizable grounds or circumstances that may support a challenge to a will or trust. Disputes may arise over the formalities in the execution of a will or when there is evidence of multiple wills created over time, as well as when a will is unfairly changed for the benefit of one beneficiary over the others. Many disputes involve an heir or beneficiary's expectations of the distribution of an asset that the testator may have promised to a beneficiary that is not included in the will. 
Common Grounds To Challenge A Will In Indiana 
Disappointment with the distribution of assets in a will, standing alone, is not sufficient to bring a will contest. However, circumstances surrounding the execution of a last will and testament may serve as evidence that a will may not be valid. The most common reasons individuals seek to contest a will include: 
Flaws in the formalities or improper execution of a will – In Indiana, a person must be at least 18 years old to create a valid will. Moreover, the testator must sign the will in the presence of two witnesses, who must also sign the will. Evidence of flaws in these formalities in execution of a will may serve as a legal reason for a will contest. 
Undue influence of the testator – Undue influence does not necessarily involve an individual's excessive coercion to force a testator to modify a will. Evidence that an individual exercised sufficient control or other influence over the testator to the point that the testator was not exercising independent discretion in modifying the will may be sufficient to challenge the will. 
Unsound mind or lack of testamentary capacity – Many people have heard phrases, such as, "being of sound mind and body." However, there may be evidence of circumstances to show that at the time the will was executed the testator was not of sound mind. To prove lack of capacity, an individual must prove that the testator did not understand the gravity or ramifications of creating the will, did not comprehend the value and nature of the assets, or did not understand how assets are distributed using a will. 
Fraud was involved in the execution of the will – Allegations of fraud in a will contest may be an offshoot of the lack of testamentary capacity. Typically, allegations of fraud in procuring a will involve evidence that the testator was tricked into signing the will without understanding that the document was a will. Here, the evidence may be that someone asked the testator to sign a document, such as a powers of attorney or contract, without the testator's knowledge that the document purported to be a will.  
Grounds For Challenging An Indiana Trust 
Often, trusts come into existence through the wishes of the decedent as a clause of his or her last will and testament. These are known as testamentary trusts. In these situations, challenges to the trust often rest on a will contest or the same grounds for invalidating the will itself. 
Many trusts are created during the life of a decedent. Here, the terms of the trust outline how the trust should be administered during the lifetime of the settlor, as well as how trust assets should be administered or distributed after death. Trust disputes may arise related to how the trustee performs his or her duties. Common challenges related to breach of fiduciary duty of a trustee involve: 
Allegations that the trustee has failed to administer the trust as set out in the terms of the trust
Evidence that the trustee failed to gather or protect trust assets
Where the terms of the trust involve investment of the assets, evidence of malfeasance of failure to properly invest assets may serve as evidence of breach of duty
Evidence that the trustee failed to properly distribute assets to beneficiaries of the trust
Allegations that the trustee is comingling personal assets, or assets of a separate trust, with trust assets
Evidence that the trustee has failed to properly account to beneficiaries 
Probate disputes involving will contests or challenges to trusts can involve complex litigation during a time of stress. It may be possible to avoid contentious battles in court through negotiations, mediation or family compromise agreements.
Disclaimer: The answer is intended to be for informational purposes only. It should not be relied on as legal advice, nor construed as a form of attorney-client relationship.
Other Answers About Probate & Estate Administration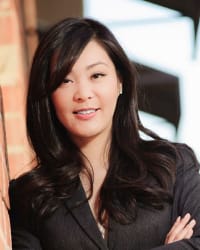 As an experienced probate attorney, this is by far the question I have been asked most frequently. In so many …
Sponsored answer by Lisa Tan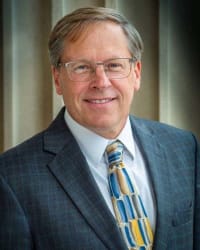 After someone dies, that person's belongings, or "estate," go through probate. This is the …
Sponsored answer by Andrew J. Bellwoar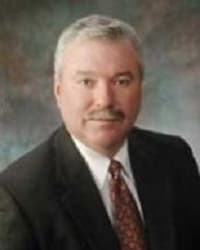 You must satisfy two requirements to contest a will in Virginia. You must have an interest or a potential …
Sponsored answer by Lenden A. Eakin
To: Robert W. York
Super Lawyers: Potential Client Inquiry
Required fields are marked with an asterisk (*).
Disclaimer:
The information contained in this web site is intended to convey general information. It should not be construed as legal advice or opinion. It is not an offer to represent you, nor is it intended to create an attorney-client relationship. The use of the internet or this contact form for communication is not necessarily a secure environment. Contacting a lawyer or law firm email through this service will not create an attorney-client relationship, and information will not necessarily be treated as privileged or confidential.