How do I protect my Connecticut business trade secrets?
Sponsored answer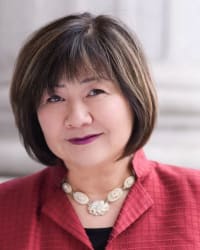 Contact me today
Answer
Trade secrets are an integral part of business operations. For businesses with products in trade, there are few issues more important than protecting your trade secrets. When trade secrets are stolen and used by other organizations, it can destroy your advantage in the marketplace and your bottom line.
What Are Trade Secrets?
Trade secrets are anything that add value to a company because of their secrecy. Examples of trade secrets can include:
Scientific chemical formulas
Production and manufacturing processes
Pricing strategies
Cost data
Recipes
Customer lists
Bidding formulas
Proprietary software and other technological processes
This is a short list, but there are many things that can be considered a trade secret. For something to be considered a trade secret, it needs to derive economic value from its secrecy, it needs to not be readily available or ascertainable and the holder of the trade secret needs to have made reasonable efforts to protect the secret. Once an asset qualifies as a trade secret, it is protected by statute.
How Can You Protect Trade Secrets?
Most businesses do not protect their trade secrets adequately, especially smaller or newer businesses that are focused on developing their products, services and processes and don't give the protection of their trade secrets adequate attention.
Businesses should consider a couple of important methods of trade secret protection, including:
Contracts with employees: When an employee leaves – whether that employee is an executive or anyone else with access to trade secrets – it is important to negotiate noncompete clauses, nondisclosure agreements and other contractual protections to make sure critical information is not allowed to escape with exiting workers.
Technological protections: In this digital age, there is a lot more to protecting your trade secrets than having your exiting workers simply handing over their computers and hard drives. There are cloud storage sources and other storage potentials that need to be uncovered and secured. Further, employers need to have a plan in place to begin uncovering potential leakages of trade secrets long before terminating a worker's employment.
Physical protections: Although we are in a digital age, trade secrets can still get out of a company's protection through low-tech means. It is critical to have procedures in place to protect physical files from getting out into the public or into competitors' hands. Companies even have to aware of the possibility of employees rummaging through garbage in order to pick up information that could be protected as a trade secret.
If there is one thing that holds all your trade secret protection efforts together, it is working with an experienced attorney. A lawyer who has handled both in-house counsel duties and intellectual property litigation can give you sound advice for how to protect your intellectual assets, including trade secrets.
A smart business owner will do in-depth self-analyses of their policies and best practices, their contractual protections and their procedures around exiting workers with access to trade secrets. A very smart business owner will do these things with the help of an experienced intellectual property lawyer.
Disclaimer:
The answer is intended to be for informational purposes only. It should not be relied on as legal advice, nor construed as a form of attorney-client relationship.
Contact me
Required fields are marked with an asterisk (*).
To:

Sylvia M. Ho
Super Lawyers:

Potential Client Inquiry