Question
How do I know if I have a mesothelioma claim in Kentucky?
Sponsored Answer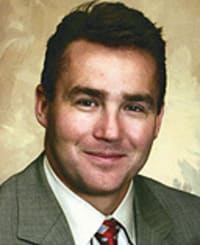 Answer
A diagnosis of mesothelioma or another asbestos-related cancer is devastating. Being diagnosed with a disease that lacks a cure is always an awful moment, but the tendency of mesothelioma to show up early in someone's retirement years adds insult to injury as their future dreams are snatched away. 
Loved ones of mesothelioma victims are left with more questions than answers after a diagnosis, most importantly "who is to blame?" Sadly, decades of mesothelioma-related litigation has shone a bright light on a disturbing answer: the blame lies with asbestos producers and companies who profit from industries that utilized asbestos in their products; far too often they placed profitability ahead of worker safety even after it was clear that asbestos exposure was resulting in terminal illnesses.
The first step in determining whether you have a viable mesothelioma claim in Kentucky is examining your loved one's circumstances over the past years and decades. Where have they worked? Where have they lived? What are the possible sources of exposure to asbestos?
Mesothelioma Vs. Other Cancers
If your loved one has been diagnosed with cancer, it's important to know whether it is a more common form of cancer such as lung cancer or whether it is mesothelioma. Mesothelioma is a rare form of cancer that is caused by direct or indirect exposure to asbestos; the fact that a rare cancer has been linked to a specific substance has aided in determining the sources of mesothelioma and holding negligent parties accountable.
Mesothelioma develops from the mesothelium, the protective lining responsible for covering many of the body's vital organs. A cure has yet to be developed but early diagnosis and treatment options provide a fighting chance at prolonging life.
Common Sources Of Asbestos Exposure
In a terrible irony, exposure to asbestos and contraction of this deadly disease has long been linked to making a living. According to the Occupational Safety and Health Administration (OSHA), as many as 1.3 million people in the United States are exposed to asbestos at their workplace.
It is not uncommon for industrial workers and their spouses to be diagnosed with mesothelioma, as a working spouse who brought clothes and other materials home could expose a spouse who is a homemaker to asbestos. Sadly, older school buildings have also been linked to asbestos.Industries linked to asbestos exposure include shipbuilding, construction, skilled trades, and a wide array of manufacturing.
Related Diseases
Other diseases linked to asbestos include asbestosis, lung cancer, pleural plaques and pleural disease. While these diseases will not lead to a mesothelioma claim, victims of these illnesses may be able to pursue a personal injury claim if they can demonstrate their exposure was the result of negligence or a willful cover-up of asbestos exposure.
The Bottom Line
The only way to be certain you have a viable mesothelioma claim is to take action and speak to a knowledgeable mesothelioma attorney about your situation.
Disclaimer: The answer is intended to be for informational purposes only. It should not be relied on as legal advice, nor construed as a form of attorney-client relationship.
Other Answers About Asbestos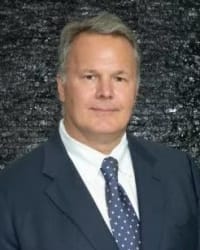 The most common conditions are over 68 covered cancers and many respiratory and digestive disorders.Financial Help …
Sponsored answer by Daniel J. Hansen
Asbestos was once widely used in construction and other industries for insulation and fire-proofing. …
Sponsored answer by Sara M. Salger
Your doctor recently gave you some life-changing news. You've been diagnosed with an asbestos-related cancer …
Sponsored answer by Sara M. Salger
To: Joseph D. Satterley
Super Lawyers: Potential Client Inquiry
Required fields are marked with an asterisk (*).
Disclaimer:
The information contained in this web site is intended to convey general information. It should not be construed as legal advice or opinion. It is not an offer to represent you, nor is it intended to create an attorney-client relationship. The use of the internet or this contact form for communication is not necessarily a secure environment. Contacting a lawyer or law firm email through this service will not create an attorney-client relationship, and information will not necessarily be treated as privileged or confidential.