Question
What is the difference between Chapter 7 and Chapter 13 bankruptcy in Kentucky?
Sponsored Answer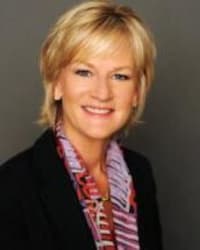 Answer
The main difference between Chapter 7 bankruptcy and Chapter 13 is the liquidation of assets versus the reorganization of debts. In Chapter 7 bankruptcy, debtors liquidate their assets and get a fresh start. Automatic stays granted by the court protect filers from collection efforts and discharge their debts. In contrast, Chapter 13 filers do not liquidate their assets to pay off their debts. They establish payment plans to pay off their debts. Filing for bankruptcy can be a complex process. You may miss important steps and waste valuable time filing a petition that will ultimately be dismissed. Hiring an experienced bankruptcy attorney can help you avoid these mistakes.
Debtors Liquidate Assets In Chapter 7
Chapter 7 bankruptcy cases involve the liquidation of unsecured debts. Unsecured debts can include credit card balances, medical bills, cash advance and miscellaneous loans. They also include any debts incurred in a divorce. These types of debts can be discharged. Secured debts such as child support arrears, alimony and criminal restitution payments cannot be discharged. Once debts have been discharged, debtors can immediately start to rebuild credit. Filing for bankruptcy can be a complicated process, and it is important to talk to a seasoned bankruptcy attorney before you begin selling off assets.  
Chapter 13 Allows For The Reorganization Of Debts
Chapter 13 allows debtors to establish repayment plans in lieu of liquidation. This gives debtors an opportunity to catch up on payments and keep their property. Debtors can also keep the equity they have in their house, car or side business, and pay off their debts over time. Unlike Chapter 7 bankruptcy cases, creditors work with debtors to establish repayment plans. Repayment plans offer filers the opportunity to pay off debts, including delinquent taxes, car payments and, in some cases, mortgage arrears. Unlike Chapter 7 that provides immediate debt relief, repayment plans established in Chapter 13 bankruptcy cases can take anywhere from three to five years to complete. If you have a regular income and want to keep your property, Chapter 13 may be an option to consider.
Hire A Lawyer To Ensure It Is Done Right
There are numerous issues that can arise if you attempt to complete the bankruptcy process on your own. You may make mistakes on the bankruptcy petition and misunderstand exemptions. A bankruptcy attorney is well-versed in exemptions, and can save you the time and energy of filing a petition that will ultimately be dismissed. It can be a good idea to select an attorney who focuses solely on bankruptcy. In addition, the lawyer you hire should have the experience and capacity to handle your case.
Every person's financial situation is different. An attorney can evaluate your assets and debts to determine which type of bankruptcy filing that is best for you. Knowing the difference can give you a better understanding of what the process is like and the benefits of each.  
We are a debt relief agency. We help people file for bankruptcy relief under the Bankruptcy Code.
Disclaimer: The answer is intended to be for informational purposes only. It should not be relied on as legal advice, nor construed as a form of attorney-client relationship.
Other Answers About Bankruptcy Law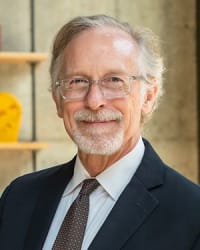 If you need to file for bankruptcy, your first step is to find out which type of bankruptcy is right for you. …
Sponsored answer by Carl T. Gulliver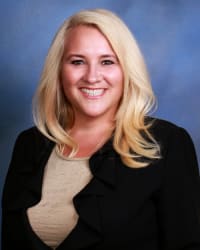 Each bankruptcy case comes with its own unique circumstances. Between the details of your debt, your household …
Sponsored answer by Mary Beth Ausbrooks
To: Julie A. O'Bryan
Super Lawyers: Potential Client Inquiry
Required fields are marked with an asterisk (*).
Disclaimer:
The information contained in this web site is intended to convey general information. It should not be construed as legal advice or opinion. It is not an offer to represent you, nor is it intended to create an attorney-client relationship. The use of the internet or this contact form for communication is not necessarily a secure environment. Contacting a lawyer or law firm email through this service will not create an attorney-client relationship, and information will not necessarily be treated as privileged or confidential.