How do I know if I'm experiencing workplace harassment in California?
Sponsored answer
Contact me today
Answer
California has strong protections for employees, including remedies for people who have suffered harassment or bullying in the workplace. It can be hard to know what behavior crosses the line or when to take legal action. We offer some guidance about what constitutes harassment and what steps you can take.
Harassment takes many forms
Sexual harassment is only one type of workplace harassment. It can include physical bullying and intimidation, verbal abuse or even nonverbal conduct. Examples of verbal harassment include offensive statements, name-calling and epithets, inappropriate jokes, disparaging comments, or matter-of-fact comments inherently elevating one particular group over another.
Nonverbal harassment might include viewing inappropriate images in the presence of coworkers, inappropriate discussions within earshot of coworkers, clothing with offensive slogans, or always letting one group speak in meetings but silencing another identifiable group.
The behavior does not have to be overt or blatantly discriminatory. Often it is the cumulative "death from a thousand cuts" effect on one's morale and ability to function at work. Did the incident or pattern of behavior create a hostile work environment for the targeted individual or group?
Is the victim of harassment in a protected class?
To be actionable, the harassment must:
Be directed at you or take place in your presence
Target a protected characteristic: race or color, ancestry or national origin, religion or creed, age (40 or older), physical or mental disability, gender (sex), sexual orientation, gender identity/expression, medical condition, genetic information, marital status or military service/veteran status
Retaliation is a form of harassment, too
In addition to protections against harassment, California has equally strong protections against reprisal. It is illegal for management to punish employees who report harassment or discrimination, or who support a coworker's complaint. Retaliation can include termination or any adverse employment actions, such as suspension, transfer, demotion, poor performance reviews or being excluded and ostracized.
Fighting back
An employment law attorney can help you understand your rights and the legal process, including how to document the harassment, how to formally report it to management, and your options depending on how the employer responds. The bottom line is that no one should have to endure harassment on the job, and the law is on your side if you decide enough is enough.
Disclaimer:
The answer is intended to be for informational purposes only. It should not be relied on as legal advice, nor construed as a form of attorney-client relationship.
Other answers about Labor Law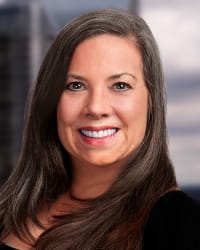 Accepting a lucrative job offer can be exciting, especially for senior-level executives, physicians, attorneys and other top-level professionals. The …Sponsored answer by Jessica Wood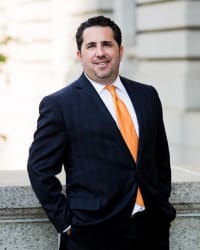 Workers in Ohio who have been laid off, fired, or forced to leave their jobs might be eligible for unemployment benefits through the Ohio Department …Sponsored answer by Brian D. Spitz
Contact me
Required fields are marked with an asterisk (*).
To:

Christopher R. LeClerc
Super Lawyers:

Potential Client Inquiry