How Does A Lawyer Protect Senior Executives And Other Professionals When Evaluating Compensation And Separation Agreements In Georgia?
Sponsored answer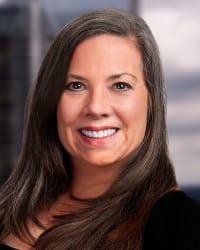 Contact me today
Answer
Accepting a lucrative job offer can be exciting, especially for senior-level executives, physicians, attorneys and other top-level professionals. The chance for increased compensation, bonuses and other perks can be a just reward for pursuing a career requiring extensive and expensive educational pursuits, certifications and other prerequisites.
Employment attorneys specializing in executive compensation and separation agreements understand that an attractive offer may help you realize a dream of making it to the top of your profession. But knowledgeable lawyers are vital for identifying red flags and other vulnerabilities you could face. We also dig deep by asking questions to understand you, your family, risk tolerance and finances to help gauge whether the contract meets your personal as well as professional goals.
Elements Of A Compensation Agreement
Many people receive a one-page offer letter or term sheet highlighting eagerly anticipated details, such as:
Compensation and base salary
Bonuses
Stock options
Benefits
Other miscellaneous perks
These are the highlights, but your attorney will review the actual contract they want you to sign, which could be multiple pages in two-point font. Reviewing all aspects of an executive compensation agreement is critical. This includes other terms and conditions, such as:
Separation or severance agreements
Noncompete provisions
Nondisclosure agreements
Non-solicitation provisions
Arbitration requirements
Indemnity agreements
Retirement benefits
Getting the headlines is great, but we want to see how those terms are given life in the contract. Sometimes, it's a matter of making sure that the agreement is written in clear language. Something as inconspicuous as a quintuple negative could render a sentence meaningless or a condition unenforceable. Some employers may intentionally use vague language, hoping it won't be flagged. While each of these provisions should be carefully scrutinized, let's examine two areas that often need clarification and negotiation.
How Is A Bonus Structured?
One contract term that may be murky by design is over bonus metrics. How will your performance be assessed in order to receive the bonus? For example, consider this wording included in a contract offer: "You can earn up to $1 million in bonuses at the sole discretion of the company."
The first part of that sentence is awesome, but something like a sad trombone sound can be heard when reading the second part. If it's entirely up to the employer, why don't they make it $1 billion? That's why it's crucial to understand precisely what is required for you to get the bonus.
Another issue may be whether you must be an employee when the bonus is paid. For instance, to receive a bonus for the fourth quarter of 2023, do you still have to work there on March 31, 2024, when it's paid? A knowledgeable attorney knows how to spot vague or unclear language to ensure you receive what you've earned.
What Happens When You Leave?
Before signing a contract, understanding what happens if/when you depart is just as important as when you walk in the door. As noted earlier, the initial contract often includes details about separation or severance agreements. How much will you receive? Will it be a specific number? Will it be calculated based on the number of weeks you worked there?
We also want to know what happens if you leave under adverse or unusual circumstances. This could include resigning after suffering sexual harassment or being fired as a whistleblower for disclosing illegal or unethical behavior. In addition to the financial terms related to your separation, we also want to know what happens when a prospective employer contacts your former employer. That includes who they'll be directed to speak to and what will be said. Will it just be title, length of service and salary?
Review And Negotiation Are Crucial For Protecting Your Interests
Just because we identify potential red flags or areas that favor the employer doesn't necessarily mean that a company will be willing to negotiate the terms. Some will say they don't customize contracts. While that may be the case, it's your lawyer's job to facilitate an agreement in your best interests. Accepting or rejecting the offer is ultimately up to you.
You may be willing to accept a certain amount of risk when considering a contract offer, but experienced employment law attorneys have a very low risk tolerance level because that's the nature of what we do for a living. Unfortunately, many don't talk to an attorney when receiving job offers. The first time some go to a lawyer is when they're being sued, or a noncompete comes into play. That could be because the one-sheet offer letter looks too good to turn down, or they don't want to pay an attorney to review the proposal. But spending a little at the beginning of the process could save you from paying a lot more if or when issues arise later.
Disclaimer:
The answer is intended to be for informational purposes only. It should not be relied on as legal advice, nor construed as a form of attorney-client relationship.
Other answers about Labor Law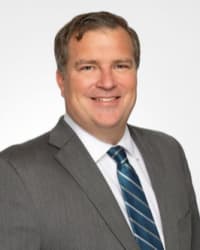 California has strong protections for employees, including remedies for people who have suffered harassment or bullying in the workplace. It can be …Sponsored answer by Christopher R. LeClerc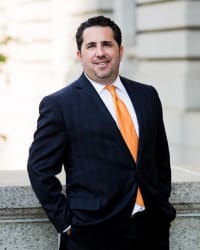 Workers in Ohio who have been laid off, fired, or forced to leave their jobs might be eligible for unemployment benefits through the Ohio Department …Sponsored answer by Brian D. Spitz
Contact me
Required fields are marked with an asterisk (*).
To:

Jessica Wood
Super Lawyers:

Potential Client Inquiry