I was fired in Ohio. Can I collect unemployment?
Sponsored answer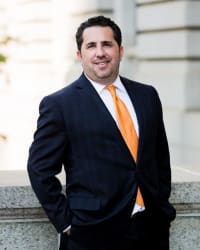 Contact me today
Answer
Workers in Ohio who have been laid off, fired, or forced to leave their jobs might be eligible for unemployment benefits through the Ohio Department of Job and Family Services (ODJFS). Unemployment benefits are available to employees when they are no longer working through no fault of their own. Unfortunately, there is not a lot of clarity regarding who gets unemployment benefits and who does not as the process is mostly dependent on the ODJFS representatives that review your case.
Therefore, our employment law attorneys recommend that everyone who may be eligible file for benefits as the worst that can happen is that you are told no.
We will get to the unemployment information is a second.  But first, if your termination was unjust, it could also be actionable as part of a claim for wrongful termination. If you feel you were wrongfully fired, you could be entitled to more than unemployment benefits. Reasons for dismissal that are unlawful may include:
Discrimination because of any protected class. Legislation on the state and federal level protects classifications such as race, gender, religion, age, disability, LGBT status and more. Your employer cannot legally fire you for any of those reasons.
Retaliation for filing a Workers' Comp claim or whistleblowing. Your boss or manager cannot retaliate against you for participating in a discrimination investigation or raising awareness to illegal working conditions or activities.
If you believe your termination was illegal and you are out of work through no fault of your own, speak with an attorney who practices employment law. They can let you know whether you should pursue unemployment benefits or take legal action.
FREE WRONGFUL TERMINATION INITIAL CONSULTATION
NO FEE GUARANTEE WITH OHIO EMPLOYMENT LAW ATTORNEYS
How do I actually submit my application for unemployment benefits?
Please note: The best resource for unemployment application questions will be Ohio's Office of Unemployment Insurance Operations (click here to go to their website).
Should I hire a lawyer to help me get unemployment benefits?
No. An attorney will likely be unable to help your application move faster or have a higher chance of approval. While you may find an attorney that you can pay to give you advice on getting unemployment benefits, such advice likely will cost more than it is worth.
Recently, the ODJFS has required that all applications for unemployment be filed through its online portal, which can be reached by clicking here: Apply for Unemployment Here.
After the ODJFS processes your application, it will send you a New Claim Instruction Sheet, which will provide you further step-by-step instructions, including how to file weekly claims for benefits. Additionally, there are a few more steps that you will be required to do. You also will be required to complete reemployment activities at OhioMeansJobs.com, including creating or uploading a résumé detailing your past employment, and filling out the "Career Profile" assessment to identify jobs to fit your particular interests and skills. These reemployment activities must be completed by the dates you are given on New Claim Instruction Sheet that you are sent from ODJFS or you will not receive benefits until they are completed. On occasion, the ODJFS will send you notice that it requires additional information. It is important to timely respond to such requests.
While you are applying for and receiving unemployment benefits you will be required to make a good faith search and apply for new jobs, including contacting the minimum of two potential employers per week. If you're offered a reasonable job, you must accept it or face the possibility of losing your benefits. You will be required to document these efforts for ODJFS. Whether a position is considered reasonable will depends on several factors, including the similarity of the job offer to your prior job, the amount of pay you are being offered, the working conditions, and the required for the position relative to your experience, skill, and training. However, as time goes by, you will likely have to consider jobs with a broader scope of employment opportunities, even if the jobs pay less or require less skill or education.
Am I eligible for unemployment benefits?
In order to be eligible for unemployment benefits in Ohio, there are these eligibility requirements:
1. You must be unemployed through no fault of your own. Most obviously, layoffs or reductions in force qualify as "no fault of your own." Likewise, if your former employer fired you without good cause, that would be considered "no fault of your own." Your former employer's failure to follow its only policies or progressive discipline system are a significant part of this evaluation. You will also qualify if you were fired or forced to quit because on unlawful discrimination or retaliation for opposing discrimination based on race, color, sex/gender (including pregnancy), religion, age (40 or older), national origin, LGBTQ+ status, disability, or genetic information.
Similarly, the "no fault of your own" requirement will be satisfied if you are fired for engaging in protected activity such as taking leave under the Family and Medical Leave Act (FMLA), filing a Worker's Compensation claim, reporting a health or safety violation (whistleblowing), complaining about not being paid overtime, or taking time off for military service obligations. Critically, if you are wrongfully fired or harassed based on unlawful discrimination or for engaging in a protected activity, you should immediately contact an employment law lawyer for a free consultation about your rights and potential claims, some of which have very short deadlines to pursue.
2. You are unemployed when you file your application. Typically, you become unemployed when you do not perform any services for your former employer and have no earnings during the week you apply for benefits. However, if your employment ends prior to the end of your normal work week AND you earn less than the unemployment weekly benefit amount, you may be partially unemployed and eligible for benefits.
3. You must have worked at 20 weeks or more in covered employment during what is called the base period. Simplified, the base period means the last four calendar quarters. As such, if you have worked 20 weeks in the last year, you will typically satisfy this requirement. Please note that if you were employed by multiple, different employers during the base period, you may still be entitled to unemployment benefits.
4. You must meet the designated average weekly wage. Currently, the average weekly wage minimum requirement is $256 (before taxes or other deductions). In order to figure out your average weekly wage, you should add all of your wages (before taxes or other deductions) for the qualifying weeks that you worked and divide that number by the total number of weeks. Obviously, if you get paid the same every week, you can just look at that weekly amount. Because the minimum wage requirement changes each year, you should check the ODJFS website for any changes. Please also note that the minimum wage requirement is based on the year in which you apply and is not based on the year in which you were employed.
5. You must be able to work. If you are not able to work because of a medical condition, disability, or other reason, you will not be eligible for unemployment benefits. For example, if you are fired while on FMLA following a major surgery, you would meet the above criteria but still not yet be eligible for unemployment benefits.
However, all is not lost. You should still contact an employment law attorney for a free initial consultation regarding a wrongful termination claim, and you should apply and be should be eligible for unemployment once you are medically cleared to return to work. Additionally, should you be unable to work due to a work-related injury, you likely have both a Worker's Compensation claim as well as a wrongful termination claim for Worker's Compensation retaliation, which you should also consult an employment lawyer about.
FREE EMPLOYMENT DISCRIMINATION INITIAL CONSULTATION
NO FEE GUARANTEE WITH OHIO WRONGFUL TERMINATION LAWYERS
How much do I get paid from unemployment?
In Ohio, unemployment benefits typically pay 50 percent of your average weekly wage during the base period. However, the maximum payment is $424 per week and the minimum payment per week is $118. Additionally, depending on if and how many dependents you have, your benefit payment may be higher. Normally, unemployment benefits will be paid for a maximum of 26 weeks but may be extended when there are very high unemployment rates or related to COVID amendments.
If you've been fired unlawfully, you may be entitled to much more than your unemployment benefits. Talking to a qualified employment attorney can help clarify what your options are.
FREE SEXUAL HARASSMENT INITIAL CONSULTATION
NO FEE GUARANTEE WITH OHIO GENDER DISCRIMINATION ATTORNEYS
Can I appeal if I am denied unemployment benefits?
You will have 21 days to appeal the denial of unemployment benefits. Once you appeal, the ODJFS has the option to change its determination or, alternatively, send your appeal to the Unemployment Compensation Review Commission (UCRC), who will make an independent determination. If your application for unemployment benefits is still denied after the redetermination by ODJFS or the appellate decision by the UCRC, you can request the UCRC to review the decision within 21 days. If you still do not get your benefits, you have the option to file an appeal in the Court of Common Pleas in the county where you live or last worked within 30 days.
Traditionally, unemployment benefits are most easily accessible to people who are out of work due to layoffs. However, under certain circumstances, you may be eligible for benefits even when your situation involves termination. Whether or not you qualify depends on the reason for your dismissal: some specific motivations for firing will make you eligible or ineligible.
Just reasons for termination
For you to receive benefits, your employer must fail to prove that they had just cause for dismissal. Some reasons for termination that the court considers just include:
Violation of company policies, including lack of care with company information. If there is a policy laid out at your workplace, you must follow it or risk termination.
Poor job performance. Part of at-will employment means that your employer may dictate what acceptable job performance is and is not.
Any illegal activity in the workplace. Your employer can fire you for any illegal actions you commit that can affect the workplace.
If your employer fired you for a reason like one of these, you might not be eligible for unemployment benefits. If you suspect your termination was illegal, reach out to an attorney to discuss your options.
This answer is provided by employment attorney Brian D. Spitz, who has been recognized in Newsweek as one of the Top 20 Leaders in Employment Law in the United States and a 30 Top Nationwide Attorneys; and is a member of the Million Dollar Advocates Forum, among other recognitions. Brian is the managing partner of The Spitz Law Firm, LLC is one of the largest strictly employee-side law firms in the United States, with offices in Cleveland, Columbus, Cincinnati, Toledo, Akron, and Youngstown, Ohio.
Disclaimer:
The answer is intended to be for informational purposes only. It should not be relied on as legal advice, nor construed as a form of attorney-client relationship.
Other answers about Labor Law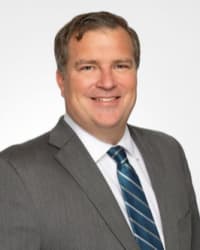 California has strong protections for employees, including remedies for people who have suffered harassment or bullying in the workplace. It can be …Sponsored answer by Christopher R. LeClerc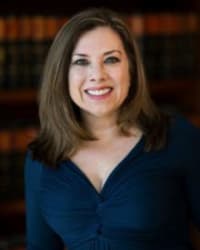 Accepting a lucrative job offer can be exciting, especially for senior-level executives, physicians, attorneys and other top-level professionals. The …Sponsored answer by Jessica Wood
Contact me
Required fields are marked with an asterisk (*).
To:

Brian D. Spitz
Super Lawyers:

Potential Client Inquiry