How Will A Property's Zoning Impact My Eminent Domain Case in California?
Sponsored answer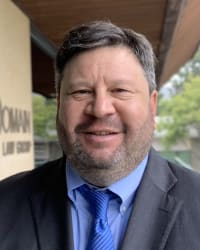 Contact me today
Answer
How a property is zoned impacts its value substantially. Your property's zoning limits how it can be used, from what kinds of structures may be built on it to what kind of business may be performed on it — if any. In turn, zoning impacts landowners when dealing with an eminent domain case. The value of the property as it is currently zoned may not be the maximum value you can get in exchange for a government taking. 
For example, imagine you own a parcel of undeveloped land that is zoned for agriculture on the outskirts of a fast-growing metropolitan area. As the years have passed, the surrounding parcels have been sold, re-zoned for residential use and developed into high-priced subdivisions. If you sell your parcel while still zoned for agriculture, you are unlikely to get nearly as high of a price as you would if it had been re-zoned for residential development. 
Can You Get A Fair Price For Your Land As It Is Zoned Now?
When the government seizes private property under eminent domain, it must pay fair market value for it. However, simply appraising the property as-is in the scenario above would not give you the property's true value. This is where the legal principle of "highest and best use" comes in. 
Federal and California property law recognize that the fair market value of property taken under eminent domain is only truly "fair" if the property is valued considering its full capabilities. In our scenario above, this would mean appraising the parcel as if it has been re-zoned as residential. 
Is Eminent Domain 'Down-Zoning' Your Remaining Property?
Eminent domain can effectively "down-zone" a parcel by limiting how it can be practically used. For example, a taking can cut off access to a major road, reducing the parcel's potential value as the site of a shopping center. In this situation, a property owner could recover damages for the reduced value.
As we have seen, zoning and land use can impact the value of a parcel of land during eminent domain in complex ways. When a landowner receives a compensation offer from the government for an eminent domain taking, before responding the landowner needs to take care to consider how the land is currently zoned, how the taking could constrain the use of the remaining property and how re-zoning could affect its value. 
Even experienced property and business owners can benefit from the advice and representation of an attorney with an extensive background in eminent domain law when dealing with the government to get maximum compensation for their damages.
Disclaimer:
The answer is intended to be for informational purposes only. It should not be relied on as legal advice, nor construed as a form of attorney-client relationship.
Contact me
Required fields are marked with an asterisk (*).
To:

Glenn L. Block
Super Lawyers:

Potential Client Inquiry