What can a condominium association do about problem tenants in Michigan?
Sponsored answer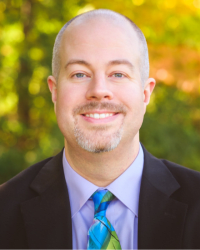 Contact me today
Answer
A tenant causing problems for your association can seriously damage neighborhood culture and association rapport. Associations work to maintain a good standard of living for all involved members and, unfortunately, it does not take much for the neighborhood to decline if even one tenant is not holding up their end. There ways for the association to battle these problems, though. And while some solutions are more extreme than others, their implementation may be necessary.
Make The Tenant Aware Of The Policies And Consequences
If the tenant is willing, setting up a meeting to hear them out might make a difference — whether their problem is financial, behavioral or otherwise. It is also possible the tenant is unaware of association policies and bylaws, and sitting down with all involved members could shed a helpful light.
Eviction is entirely possible, and the tenant should be made aware of it. Give written warnings to the tenant and keep copies in your coinciding administration office. If your association does not already have a developed policy regarding warnings, then a meeting should be set up to discuss what number of warnings is suitable before you pursue eviction.
Developing stricter and situational-specific policies is also an option. While it may not help to resolve the problem directly, it would provide the association with more reason for eviction and a stronger defense should the tenant pursue legal action.
Contact Law Enforcement
Tenant problems as severe as illegal use of property and offensive or even violent neighborhood disruption may mean your association needs to call in help from law enforcement. You should not, however, seek the help of law enforcement unless the tenant has violated some city law or ordinance, or the tenant is obviously performing illegal activities such as selling drugs or harassing neighbors.
Seek Legal Counsel
Depending on the situation, problems caused by a tenant may require an association to hire a lawyer. Pursuing eviction or rent collection is not a simple task. A lawyer can help examine all bylaws and Michigan state law to ensure you take the proper steps. With legal assistance, an association will also be better prepared for defense. And while the association should avoid any actions that could be deemed harassment, if the tenant feels harassed, they may hire their own attorney. Ultimately, having a lawyer on hand will help protect the future of the association and their properties.
Disclaimer:
The answer is intended to be for informational purposes only. It should not be relied on as legal advice, nor construed as a form of attorney-client relationship.
Other answers about Landlord/Tenant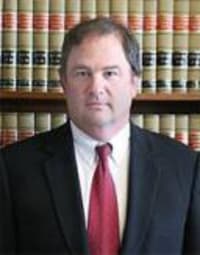 Having to evict a business tenant to free up your property, for whatever reason, is never a delicate matter. But it is often quite necessary. How you …Sponsored answer by Daniel L. Goodkin
Commercial leases outline the rights and responsibilities of tenants and landlords in a tenancy agreement in Georgia. Commercial real estate is …Sponsored answer by Robert D. Wildstein
Contact me
Required fields are marked with an asterisk (*).
To:

Adam Randall
Super Lawyers:

Potential Client Inquiry