Can I sue my divorce or personal injury attorney in Colorado?
Sponsored answer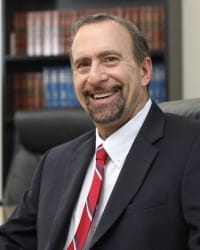 Contact me today
Answer
Two of the most common areas of legal malpractice are divorce cases and personal injury cases. 
Divorce Legal Malpractice Cases 
In divorce cases, the division of property and the payment of maintenance are usually the two most hotly contested issues. Property disputes can include the appropriate division and distribution of pension funds. Frequently, one spouse is entitled to receive all or part of the other spouse's pension. However, because pension funds typically have very technical rules for division and distribution, divorce attorneys can commit malpractice if they fail to follow those rules, thereby preventing their clients from obtaining the pension benefits that they deserve. Divorce attorneys also need to make sure that all marital property, including bank accounts and stock portfolios, are properly disclosed by the divorcing parties so that an appropriate division of these assets can be made. 
With regard to maintenance, it is common for one spouse to quit or downgrade his or her job while the divorce proceedings are pending so that less maintenance will be awarded to the other spouse. Divorce attorneys need to gather evidence that such a spouse is underemployed and to hold the underemployed spouse accountable for a maintenance sum that represents his or her full employment potential. Likewise, divorce attorneys need to be conscious of the issue of remarriage. Under Colorado law, maintenance automatically terminates upon remarriage unless the divorcing parties reach an agreement that explicitly provides otherwise. Divorce attorneys who know that a client wants to remarry should either seek an agreement between the divorcing spouses that maintenance will continue after remarriage, or else must clearly advise the client that remarriage will cause maintenance to be terminated. 
Personal Injury Legal Malpractice Cases 
In personal injury cases, an attorney must sue the right party, must bring the right claims, and must timely file the lawsuit. In addition, a personal injury attorney must meet all pretrial deadlines for disclosure of witnesses and evidence and for filing of motions and other pleadings. Moreover, a personal injury attorney must diligently prosecute the case by questioning or deposing opposing parties and witnesses, and by filing appropriate motions. If an attorney fails to follow these basic principles, and the attorney's mistakes result in the dismissal of the client's case or a reduction in the client's monetary recovery, the attorney's misconduct will generally constitute grounds for a legal malpractice case. A personal injury attorney should also keep a client advised of all significant developments in the case, should allow the client to decide whether to settle the case and should not move to withdraw unless the client's interests are protected. 
Divorce and personal injury cases present challenges for practicing lawyers, which frequently result in mistakes that rise to the level of legal malpractice. When a client in a divorce or personal injury case loses money due to mistakes committed by the attorney, a legal malpractice case against that attorney may help the client regain some or all of that money.
Disclaimer:
The answer is intended to be for informational purposes only. It should not be relied on as legal advice, nor construed as a form of attorney-client relationship.
Other answers about Legal Malpractice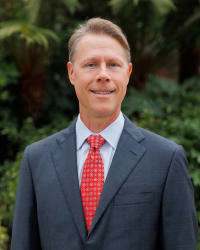 Most attorneys care about their clients and diligently pursue their matters. Unfortunately, even careful attorneys sometimes make mistakes that have …Sponsored answer by Mark B. Wilson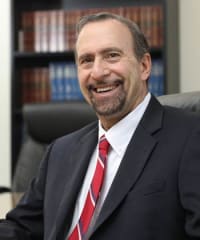 A legal malpractice case against a former attorney must be filed within two years of the date that the client knew or should have known that the …Sponsored answer by Anthony Viorst
Contact me
Required fields are marked with an asterisk (*).
To:

Anthony Viorst
Super Lawyers:

Potential Client Inquiry