Question
Can You Define An Unfair Trade Practice in Louisiana?
Sponsored Answer
Answer
It used to be that only businesses could file an unfair trade suit against another business. But a few years ago the Supreme Court of the U.S. ruled that anyone who can show damages has the right to sue for recovery, even an individual.
Most importantly, damages awarded by the courts may be trebled (tripled) under certain circumstances and attorney's fees are recoverable.
Some examples of unfair trade practices
Some common practices that have been ruled to be "unfair" by the courts include:
Fraudulent acts, including but not limited to mail and wire fraud
Failure to disclose one or more data breaches
Theft of tangible or intellectual property
Deceptive advertising which misrepresents a product's advantages or benefits over its competitors' similar products
Producing or distributing a product known to be dangerous to consumers
Deceptively "piggy-backing" on another company's products or good reputation with the intent of falsely indicating a commercial relationship
Providing warrantees or guarantees with no intention or process available for fulfillment by the consumer
Violating territorial agreements established by the franchisor
Industrial spying or purchasing trade secrets from a competitor's employees
Unfair trade practices by business partners
But competitors are not the only ones who may find themselves in unfair trade practice litigation. Increasingly, business partners are finding themselves in disputes over investments and stocks, operating agreements and private contracts that may harm the value of the commercial partnership.
Disclaimer: The answer is intended to be for informational purposes only. It should not be relied on as legal advice, nor construed as a form of attorney-client relationship.
Other Answers By James H. Gibson
What you should do is determined by where you are in the process. Regardless, you should never ignore …
Sponsored answer by James H. Gibson
It infrequently happens that the executor of a will either steps aside voluntarily or is removed by the court by …
Sponsored answer by James H. Gibson
Other Answers About Business Litigation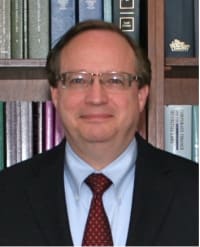 For business entities operating in a competitive environment, the prospect of …
Sponsored answer by Daniel P. Neelon
Because not all ideas are protected, the first thing you should do is consult with a lawyer and evaluate whether …
Sponsored answer by Jeffery A. Dailey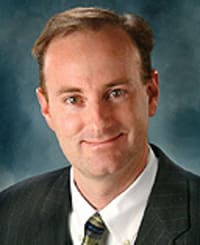 Disputes among business owners are commonplace. The stakes are high when relationships between business partners …
Sponsored answer by Eric C. Milby
To: James H. Gibson
Super Lawyers: Potential Client Inquiry
Required fields are marked with an asterisk (*).
Disclaimer:
The information contained in this web site is intended to convey general information. It should not be construed as legal advice or opinion. It is not an offer to represent you, nor is it intended to create an attorney-client relationship. The use of the internet or this contact form for communication is not necessarily a secure environment. Contacting a lawyer or law firm email through this service will not create an attorney-client relationship, and information will not necessarily be treated as privileged or confidential.