Question
What Do I Have To Prove To Win A Medical Malpractice Case In Louisiana?
Sponsored Answer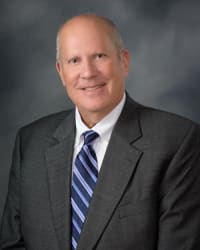 Answer
To win a medical malpractice case in Louisiana, you must show a violation of the standard of care and a change in outcome for the worse caused by that violation.
This requires the marshaling of considerable evidence, almost always involving medical experts. But an attorney who is skilled in handling medical negligence cases will have access to appropriate experts and be knowledgeable about how to obtain the medical records necessary to build a strong claim.
If you believe you have been harmed by medical negligence, you should look for an attorney who will do a preliminary case review without charging you and has a proven track record in these cases.
Why Negative Medical Outcomes Are So Common
Negative medical outcomes are surprisingly common. Though many adverse events can occur without negligence, there are also many cases of harm caused by negligence.
This is true even if sometimes they start out merely as complication that weren't anyone's fault. For example, hematoma can happen even to patients of good doctors. But if nurses fail to respond properly to indications of hematoma, it can become negligence.
Experts Are Undeniably Important
Experts are required to show negligence. The Louisiana Supreme Court has established a general rule that an expert who is a medical doctor is needed to bring a claim, and there are only two narrow exceptions to this. The exceptions are doing the wrong surgery and leaving a surgical instrument in the body after surgery. 
In some cases, more than one expert will be needed to win because more than one medical specialty is involved. For example, a case may start out in the emergency room (ER), but then also involve a specialty (such as cardiology or neurology) that goes beyond ER medicine.
It's hard to find experts, because doctors are often reluctant to call out other doctors. But an attorney experienced in medical malpractice cases will know how to identify appropriate experts and review cases effectively to discover key points.
Using Hospital Records And Depositions Effectively
Along with experts, hospital records and depositions are important tools for getting complete information to build a strong case. In some cases, it is possible to use electronic medical records to show that records were altered. For example, suppose doctors chose to go ahead with surgery despite notes in the record that the person was on a blood thinner – and therefore was at excessive risk of bleeding during surgery.
When necessary, Health Insurance Portability and Accountability Act (HIPAA) requests can be used to get complete medical records.
Depositions and records may also show lack of communication between different providers involved in treating a patient or provide evidence of diagnostic errors.
Getting Clear Answers After An Unexpected Medical Outcome
If you suspect medical negligence occurred but aren't sure you can prove it, it still makes sense to talk with an attorney. If your records indicate a good case, your attorney can pay for the experts needed to bring it forward. And Louisiana law allows damages up to $500,000 in medical malpractice cases.
Disclaimer: The answer is intended to be for informational purposes only. It should not be relied on as legal advice, nor construed as a form of attorney-client relationship.
Other Answers About Medical Malpractice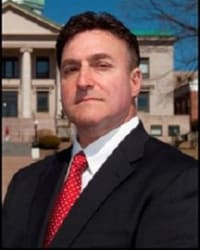 All medical professionals have a duty of care to their patients. "Duty of care" is a legal term …
Sponsored answer by Jordan R. Pine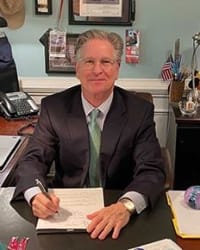 The short answer: Any continuing numbness after a dental procedure may be a sign of nerve damage and may be a case …
Sponsored answer by Curtis A. Thurston, Jr.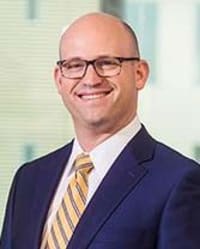 Strokes are common and can lead to catastrophic damage if not managed appropriately. Thankfully, standards in …
Sponsored answer by Philip A. Gold
To: Sera H. Russell, III
Super Lawyers: Potential Client Inquiry
Required fields are marked with an asterisk (*).
Disclaimer:
The information contained in this web site is intended to convey general information. It should not be construed as legal advice or opinion. It is not an offer to represent you, nor is it intended to create an attorney-client relationship. The use of the internet or this contact form for communication is not necessarily a secure environment. Contacting a lawyer or law firm email through this service will not create an attorney-client relationship, and information will not necessarily be treated as privileged or confidential.