Question
What should I do if I'm in an accident in a Lyft or Uber in Louisiana?
Sponsored Answer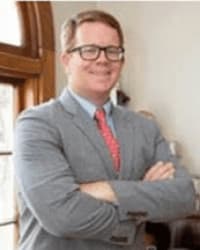 Answer
After taking in some of the world-famous New Orleans nightlife, you decided to be safe and call a Lyft or Uber for your ride home. But then your driver was in an accident, and you're stuck wondering "what's next?"
While Lyft and Uber accidents are similar to other car accidents in that you want to immediately seek medical treatment for any injuries and call the police as soon as possible, after that there are a few differences.
While you are at the scene of the accident, you need to make sure a few things are taken care of, including:
Seek Medical Attention
This should be your first concern after an accident. If you need to go to the hospital, don't put it off. Make sure you and any other passengers get necessary medical attention first and foremost.
The rest of the accident details can be taken care of later. Make your health the priority and get the help you need.
Call Law Enforcement
If you are able, call law enforcement and report the accident. By making law enforcement aware of the situation, you create an impartial third-party record in the form of an accident report.
Police may also take witness statements to get a full account of what happened. These can be valuable resources for you later.
Document Everything
After you are sure police are on their way, start collecting details such as:
Location, down to the street or house number if possible
The contact information of all drivers and any passengers from the cars involved
All license plate numbers of the cars in the accident
The names and phone numbers of anyone who witnessed the crash
Photographs of everything. People get details wrong (even in police reports), so photographs can help clarify what happened 
It may seem unnecessary, but you won't be able to come back and collect this information. It's better to err on the side of caution.
After you leave the scene, your work isn't over. You still need to:
Speak With A Personal Injury Attorney
Talk to a New Orleans personal injury attorney about your accident as soon as possible. The sooner you're able to talk to an attorney, the more time they have to gather evidence and get a clear picture of what took place. The accident details will still be fresh in your head.
Even if you do not think you need one, talking to a personal injury attorney is a good precaution after an accident. They understand how insurance companies handle claim requests and the processes used to reach payment figures for injuries. They can make sure your rights as a passenger are protected.
Go To The Doctor
Even if you feel fine, schedule a doctor's appointment as soon as you can after the accident. Adrenaline can mask deep-impact injuries to muscle, tissue and even your organs. These injuries may take weeks to manifest. Going to the doctor can catch any of these injuries before you aggravate them or they cause permanent damage.
A doctor's visit also ensures that you have a record of seeking medical treatment, should you need to take time off work to heal or undergo expensive procedures. If you need to file an injury claim, any delay in seeking medical help can be used to contest the validity of your claim by the insurance companies.
The Next Steps
Many people in Louisiana don't realize how extensively they are covered under Lyft and Uber policies. Some mistakenly believe their only coverage comes from their own insurance and possibly the driver of the car. That's not the case.
Both major ride-sharing companies have comprehensive coverage for passengers involved in an accident. In many cases, those coverages extend up to a million dollars per accident. It's important to understand how to properly pursue these claims to get the coverage you need.
Disclaimer: The answer is intended to be for informational purposes only. It should not be relied on as legal advice, nor construed as a form of attorney-client relationship.
Other Answers About Motor Vehicle Accidents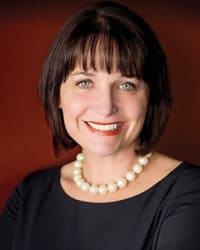 In most cases, Nevada places a two-year statute of limitations on any lawsuit for damages resulting from a …
Sponsored answer by Kari J. Hanratty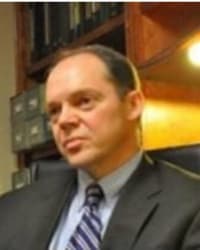 This is a really common question. Most people have never been hurt in a car accident. Nobody wants to be in one, …
Sponsored answer by Craig K. Nichols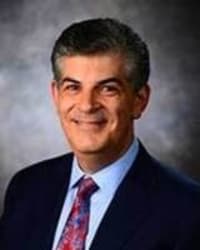 Following a Car Accident, you can sue the responsible party for all damages as result of the accident. To pursue a …
Sponsored answer by Scott J. Corwin
To: Trey Woods
Super Lawyers: Potential Client Inquiry
Required fields are marked with an asterisk (*).
Disclaimer:
The information contained in this web site is intended to convey general information. It should not be construed as legal advice or opinion. It is not an offer to represent you, nor is it intended to create an attorney-client relationship. The use of the internet or this contact form for communication is not necessarily a secure environment. Contacting a lawyer or law firm email through this service will not create an attorney-client relationship, and information will not necessarily be treated as privileged or confidential.