Question
Will I Lose My House Or Car When Filing For Bankruptcy In Maine?
Sponsored Answer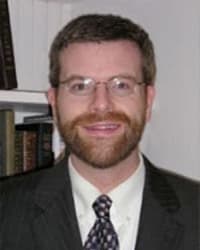 Answer
Like other states, Maine has its own laws that allow people to protect personal property like cars, furnishings and bank deposits, and real property, such as your residence, when filing for bankruptcy.
Too often, people with overwhelming debt fear they will lose everything if they file. However, regardless of the type of bankruptcy they pursue, certain protections called exemptions exist.
Protecting The Family Home
As long as you've lived in Maine for two years, the state's exemption statutes allow homeowners to protect up to:
$47,500 of equity in a residence for individuals
$95,000 of equity for couples
$95,000 of equity for people with minor children
$95,000 of equity for people 60 years old or older
$95,000 of equity for people with disabilities
In addition, proceeds from selling a home are exempt for six months if the money is reinvested in a new residence. Also, judgment liens attached to your property can be eliminated through bankruptcy if the lien impairs or eats away at your exemption. Second mortgages can often be "stripped off" if your house is valued at less than what is owed on the first mortgage.
Other Exemptions Under State Law
Maine's exemption statute also allows individuals to protect the following items:
Motor vehicles: Each individual can protect up to $7,500 of equity in a car.
Household possessions: Protections exist for up to $200 each for items, such as clothing, furniture, appliances, books, musical instruments or furnishings.
Jewelry: Up to $750 each for wedding or engagement rings and other jewelry items.
Tools of the trade: Up to a total of $5,000 worth of tools or other items a person needs for their profession can be protected, such as power tools and other materials.
Note that equity is defined as an object's value minus the amount still owed. A complete list of exemptions can be seen here on the state legislature's website.
Selecting A Consumer Or Small Business Bankruptcy Strategy
Taking steps to deal with massive debt can be a scary process. However, Congress enacted bankruptcy laws to help people deal with aggressive and powerful creditors. An experienced bankruptcy attorney can explain which type of bankruptcy best fits your situation:
Chapter 7: This is the most common form of bankruptcy and usually the easiest to maneuver. As long as you are eligible, it's typically a 90-day process where most of your debt is discharged. You must meet income requirements to qualify.
Chapter 13: This is a better option for people with reliable income and for those who have assets they want to protect or who are in default on a mortgage or car loan. People restructure their debt and repay creditors over a three-to-five-year period. A common misconception for Chapter 13 is that you must pay off all outstanding debt. In reality, Mainers typically repay most creditors pennies on the dollar.
Chapter 12: This type is only available for farmers and fishermen. It is similar to Chapter 13 for those eligible. However, a significant difference is the opportunity to modify a business loan or mortgage, stretching out payments for an extended period, instead of the five-year limit for Chapter 13.
The Benefits Of Modifying Financial Obligations
While a mortgage is not typically changed during a Chapter 13 bankruptcy proceeding due to the five-year repayment term, other types of loans can be modified. For instance, the monthly payment on a car loan can be modified to make it less expensive.
Under Chapter 13, payments can be based on the vehicle's value when you file and not the original agreement if purchased more than 2 ½ years ago or if you rolled in debt from a prior car at purchase. An added benefit is taking advantage of lower interest rates. People with bad credit may have to pay higher interest to get a loan. For example, someone paying 17.8% interest can see it lowered to 4.5% after filing, saving thousands of dollars as payments are stretched out over five years. Here's how those changes would look:
Before Filing Bankruptcy
Original car loan amount: $25,000
Original Interest Rate: 17.8%
Old monthly payment for 60 months: $632
After Filing Bankruptcy
Modified car value amount: $15,000
Modified interest rate: 4.5%
New monthly payment for 60 months: $280
You can take advantage of this strategy, known as "cramdown," as long as you bought the vehicle 2 ½ years before filing for bankruptcy.
Bankruptcy Vs. Debt Consolidation
When filing for bankruptcy, people can generally expect to rebuild their credit score to 650 or higher within a year. They also benefit from paying off debts for a fraction of what they owe and can rebuild credit faster as these payments are reported on their credit report.
Some people opt for debt consolidation, where all debts are rolled into one payment. Not only does their total debt load remain, but they are not protected from losing their home, vehicle or other property, and many of these plans include hidden costs and incur negative tax consequences. The creditors also typically report each debt as in default until it is paid in full. 
Taking Action To Deal With Massive Debt
While several options are available for dealing with overwhelming financial burdens, doing nothing is the costliest choice of all. My practice is focused entirely on helping people who are inundated with financial obligations and looking for a reasonable and positive way to get out from under that burden.
Disclaimer: The answer is intended to be for informational purposes only. It should not be relied on as legal advice, nor construed as a form of attorney-client relationship.
Other Answers About Bankruptcy Law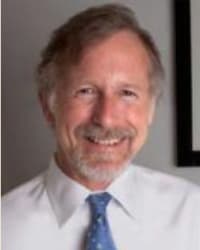 If you need to file for bankruptcy, your first step is to find out which type of bankruptcy is right for you. …
Sponsored answer by Carl T. Gulliver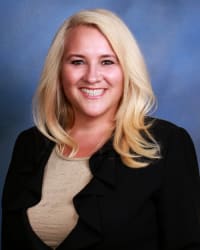 Each bankruptcy case comes with its own unique circumstances. Between the details of your debt, your household …
Sponsored answer by Mary Beth Ausbrooks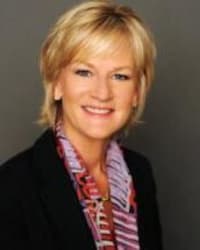 The main difference between Chapter 7 bankruptcy and Chapter 13 is the liquidation of assets versus the …
Sponsored answer by Julie A. O'Bryan
To: J. Scott Logan
Super Lawyers: Potential Client Inquiry
Required fields are marked with an asterisk (*).
Disclaimer:
The information contained in this web site is intended to convey general information. It should not be construed as legal advice or opinion. It is not an offer to represent you, nor is it intended to create an attorney-client relationship. The use of the internet or this contact form for communication is not necessarily a secure environment. Contacting a lawyer or law firm email through this service will not create an attorney-client relationship, and information will not necessarily be treated as privileged or confidential.