Question
Why should I hire an attorney for my OUI in Maine?
Sponsored Answer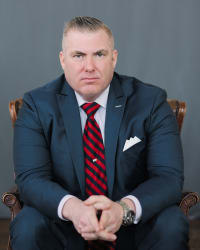 Answer
When those red and blue lights flash in the rearview mirror, many Maine drivers feel their stomachs drop, especially if they have alcohol in their system. Getting an OUI is serious business. It's not a traffic ticket; it's a crime that can come with steep punishment: jail, fines and the loss of a driver's license.
That steep punishment can upend one's life. Which is why reaching out to a qualified attorney who has experience with OUI cases, both in the legal aspects as well as the science behind it, can help tremendously. Even more so, an attorney who knows the technicalities but can serve a more personable role in their representation can help put their clients at ease in trying times. Here are three reasons to hire an attorney when facing OUI charges.
Reason 1: The punishment is steep, and it can escalate.
It's not hard to make an OUI case complex, turning "run of the mill" punishments into all the more devastating ones and derailing someone's life. OUI convictions make it difficult to get to work, tighten finances, and can harm a career, whether through a simple black mark on a record or the inability to get a work permit.
What's more, the punishment will actually be coming from two sources, the Bureau of Motor Vehicles as well as the criminal court system. So, if a driver were to refuse a breath or blood test, they might find themselves with eight months of license suspension from the Bureau and an additional five months through the criminal system.
Other factors can also upgrade punishment, including prior convictions, having someone under the age of 21 in the car, and more. A first-time OUI could easily escalate into a felony, which could include a six-year suspension, 30 days minimum of jail time, and having to register as a convicted felon.
Getting punishment reduced can release the stranglehold effects of OUI on one's life.
Reason 2: Laws that dictate the punishment can change
If the previous explanation seemed intimidating, just imagine it getting much worse. Laws around OUI can change, and the changes rarely serve to benefit the driver. What might seem like high punishment now could end up looking merciful down the road.
Having a legal professional by one's side who is familiar with law changes makes for a more prepared case with fewer surprises.
Reason 3: Investing in one's future
It's true, the financial side of hiring an attorney can bring hesitation. But, think of it as an investment in one's future.
By facing the full brunt of the law with the cheapest attorney in town, well, drivers can tend to get what they pay for. They might see their OUI charges not reduced at all, and still have to pay their attorney. While experienced attorneys know they can make no guarantees, their further knowledge of the law, along with the science behind the case, will help. Having an attorney who is familiar with the science related to OUI cases can be critical, as an OUI case's scientific understanding can be comparable to a murder. Now, isn't that something?
Waiting until the first day of court to get in touch with an attorney can put drivers at a significant disadvantage. Attorneys often work best when information is still fresh and video evidence is still available, in the first hours or days after a pullover. By reaching out to a qualified attorney sooner, there is a far better chance of walking away with a better future.
Disclaimer: The answer is intended to be for informational purposes only. It should not be relied on as legal advice, nor construed as a form of attorney-client relationship.
Other Answers About DUI/DWI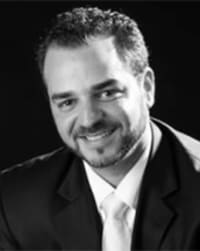 Generally speaking, there are three common ways to beat DUI charges. One is to challenge the validity of the stop. …
Sponsored answer by Kaveh Noorishad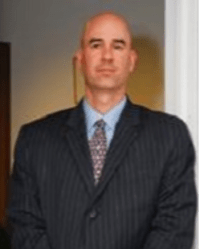 Whether you lose your driver's license depends largely on whether this is your first DUI or if you have any …
Sponsored answer by Eugene L. Souder, Jr.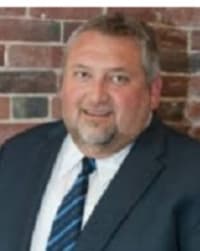 The short answer is yes. If a police officer pulls you over for drunk driving (called operating under the …
Sponsored answer by John Scott Webb
To: William Bly
Super Lawyers: Potential Client Inquiry
Required fields are marked with an asterisk (*).
Disclaimer:
The information contained in this web site is intended to convey general information. It should not be construed as legal advice or opinion. It is not an offer to represent you, nor is it intended to create an attorney-client relationship. The use of the internet or this contact form for communication is not necessarily a secure environment. Contacting a lawyer or law firm email through this service will not create an attorney-client relationship, and information will not necessarily be treated as privileged or confidential.