Question
Are Legal Fees For Cerebral Palsy And Other Birth Injuries Handled On A Contingency Basis In Maryland?
Sponsored Answer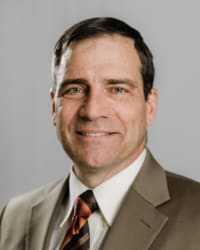 Answer
Yes. Attorneys who handle birth injury cases recognize that new parents are often financially devastated by the injury caused by a medical provider.
As a result, we handle these cases on a contingency fee basis. That means there is only a fee if there is a monetary recovery. The same is true for reimbursing legal expenses associated with filing a claim.
What Causes Birth Injuries?
Often-avoidable injuries happen due to negligence or complications during the labor and delivery process or as a result of inadequate prenatal medical care. It's estimated that nearly seven out of every 1,000 babies born in the United States will suffer a birth injury or congenital disability.
Many occur when doctors improperly use medical devices, such as forceps or a vacuum, leading to harm for the baby from severe head injuries to a lack of oxygen. They also happen when medical providers make technical mistakes during delivery. Causes include:
Medication errors during prenatal care
Medical team negligence leading to a delayed or traumatic delivery
Missed or delayed diagnoses
High blood pressure in the mother, known as preeclampsia
Lack of oxygen to a baby's brain, called hypoxic-ischemic encephalopathy
Complications such as placental abruption where the fetus is detached from the uterus, causing the baby to lose the blood connection to the mother
Shoulder dystocia causing fractures to the baby's arm and collarbone and other potential injuries and complications
Carelessness by the labor delivery team in failing to recognize the baby isn't getting enough oxygen
Many birth injuries or disorders result from two conditions. The first, cerebral palsy covers numerous disorders affecting brain function and body movement. The second is Erb's palsy – or brachial palsy – which results from injuries to a baby's brachial plexus, a group of nerves from the spinal cord traveling up the arm.
Birth Injuries Differ From Other Medical Malpractice Cases
Every mother and delivery is different, and complications can arise at any point in pregnancy or during the birthing process. However, we expect medical professionals to identify any serious concerns and quickly respond with an appropriate course of treatment. Unfortunately, many of these professionals fall short of that standard.
Birth injury claims are different from other medical malpractice cases in that they often require more expert witnesses. Specialists, including pediatric neurologists or neuropsychologists, can identify brain injuries. Other OB-GYN experts may be necessary to conclude the standard of care was not followed when shoulder dystocia results.
Additional medical provider experts may be needed to testify about the causation between a doctor's actions and the injury that resulted. It's not unusual to need four medical experts or more to prove a case, and that can be very expensive. In addition, lifecare planners, economists and case managers are typically needed to calculate the level of care and the cost for children who suffer lifelong injuries.
Proving A Birth Injury Case
Negligence must be established to be successful when filing a lawsuit. The four components of a successful claim are:
Recognizing that the medical professional was required to use practices and procedures in line with others in their specialty and location
Showing that the provider breached that duty of care
Proving that the provider's negligence caused the birth injury
Recovering compensation once negligence is confirmed
Potential defendants include obstetricians and other doctors, nurses, medical facilities, pharmaceutical companies and medical device manufacturers.
Recovering Damages
Once negligence has been proven, plaintiffs can recover economic and non-economic damages. Economic damages include medical costs, future care costs, future lost income, transportation costs and in-home nursing expenses.
Maryland places a cap on non-economic damages, such as pain and suffering. For lawsuits filed in 2020, awards are limited to $830,000. This amount may not come close to covering the extent of care needed considering victims may be affected for the rest of their lives.
That is why it is crucial to work with an experienced birth injury attorney who will thoroughly examine all avenues for plaintiffs to receive the economic damages they deserve.
Deadline To File A Birth Injury Claim
In Maryland, parents have three years from the date the injury occurred to file a lawsuit, or three years from the date the injury was discovered (with a five-year cap), as providers sometimes fail to inform parents of a complication, and it takes several years for the injury to manifest itself. A child suffering from a birth injury has until they are 21 years old to file a claim.
It's crucial to contact a knowledgeable birth injury attorney as soon as possible. We are compassionate and understand how devastating these injuries can be to the child, their siblings and caregivers. We are experienced in finding reasonable settlements but are not afraid to litigate these cases and hold doctors, hospitals and others accountable for their negligence.
Disclaimer: The answer is intended to be for informational purposes only. It should not be relied on as legal advice, nor construed as a form of attorney-client relationship.
Other Answers By Stephen A. Markey, III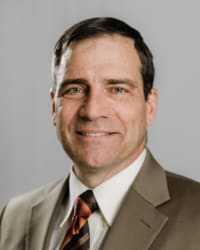 Yes. Trucking accidents cause some of the most serious motor vehicle crashes and injuries in Maryland. When the …
Sponsored answer by Stephen A. Markey, III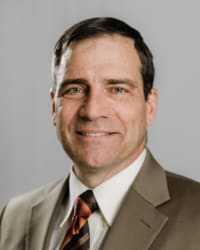 Yes. Attorneys handling brain injury cases recognize that these debilitating and sometimes permanent injuries …
Sponsored answer by Stephen A. Markey, III
Other Answers About Birth Injury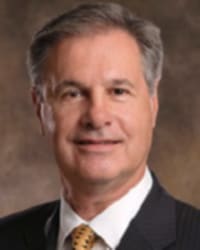 The effects of medical malpractice are often devastating. That's especially true when the victim is a baby …
Sponsored answer by Chris T. Nolan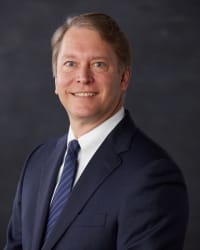 You only get one brain for your entire life. Brain injuries can result in lifelong complications, changing a …
Sponsored answer by Stephen R. Chance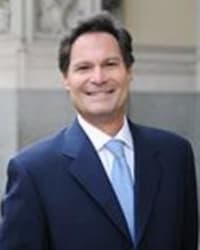 If your baby was born with brain damage and you suspect that errors by the doctor or other medical staff caused …
Sponsored answer by Paul B. Weitz
To: Stephen A. Markey, III
Super Lawyers: Potential Client Inquiry
* Required fields
Disclaimer:
The information contained in this web site is intended to convey general information. It should not be construed as legal advice or opinion. It is not an offer to represent you, nor is it intended to create an attorney-client relationship. The use of the internet or this contact form for communication is not necessarily a secure environment. Contacting a lawyer or law firm email through this service will not create an attorney-client relationship, and information will not necessarily be treated as privileged or confidential.