Question
Am I Entitled To Receive Compensation After A Car, Truck Or Motorcycle Accident In Maryland?
Sponsored Answer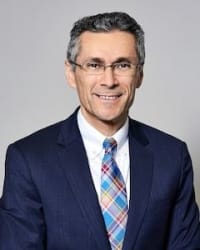 Answer
Yes. You are entitled to receive compensation if it is established that the accident happened due to the other driver's negligence.
An experienced personal injury attorney can help you demonstrate that the crash was the other person's fault and prove to the insurance company that you are entitled to receive fair compensation.
Crashes Kill Hundreds And Injure Thousands Each Year
According to the most recent statistics from the National Highway Traffic Safety Administration (NHTSA), 530 people died on Maryland roads in 2019, a 3.7% increase over the year before. Thousands more were seriously injured, many who will need long-term medical care for the rest of their lives.
While the Maryland Strategic Highway Safety Plan's mission is to move the state toward "zero deaths," distracted drivers continue to be responsible for a substantial number of fatalities and nearly 27,000 injury accidents each year.
Take These Steps If You Are Involved In A Crash
Being in an accident can be a disorienting and frightening experience. However, it's vital to remain calm, if possible, and follow these actions:
Remain at the scene: Leaving an accident site can bring serious consequences, such as facing criminal penalties for being a hit-and-run driver.
Check for injuries: Before assessing damage to your vehicle, check to make sure everyone is OK. If anyone is injured, call 911 immediately, even if the injuries do not appear serious at first.
Call the police: If anyone is injured or property damage results, call the police. Get the name and badge number of the officer in charge.
Document the scene: Take pictures of the damage to your car, the other vehicle and the site. Write down the name and contact information of anyone who may have witnessed the crash. Take copious notes to detail as much of the crash as you can remember.
Fully Disclose Injuries To Medical Providers
It is critical for your well-being and legal case against the other driver to report all injuries to medical personnel, both at the scene and if you receive treatment in an emergency room or doctor's office.
While some people are lucky to escape physical harm, severe conditions can result from head or spinal injuries that may not seem serious at first. Symptoms may show up or get worse hours or days later and lead to permanent or long-lasting conditions, and in some cases, death.
Let Your Lawyer Talk To The Insurance Company
Insurance is valuable to help us recover losses when we are harmed as a result of our own actions or others' negligence. But make no mistake, an insurance company is not your friend. All insurers – even your own – put their bottom line ahead of you getting the compensation you deserve.
If you are injured in a crash caused by someone else and don't fully report your injuries as soon as possible to medical providers, insurance companies will always try to claim that some injuries are not related to the accident or say you had a pre-existing condition.
An experienced personal injury attorney knows how to deal with insurers. Your lawyers will use police and medical reports and utilize experts if necessary, as well as use photos and video, if available, and witness accounts to prove your case.
Experience Matters For Receiving Fair Compensation
A knowledgeable attorney understands how to maximize damages related to the crash. Compensation for Maryland car, truck and motorcycle accidents typically comes from two areas:
Economic damages: These are actual monetary costs, including current and future medical bills, lost wages, rehabilitation costs, special transportation needs and related expenses.
Noneconomic damages: You can also collect compensation for pain and suffering, loss of enjoyment of life and other consequences that affect your quality of life.
Maryland caps noneconomic damages at $890,000 in 2020. For someone with permanent or long-lasting medical conditions, this may cover only a fraction of the cost of care they require for the rest of their lives, especially for a younger person. That's why having an experienced attorney is crucial to make sure you receive all the economic damages you deserve.
Don't Wait To Take Action
While Maryland's statute of limitations allows you up to three years to file a personal injury lawsuit, it's essential to contact an attorney as soon as possible. We will take immediate steps to protect your interests, as witnesses may move away, memories fade, and vital evidence isn't collected promptly.
The longer a case drags on, the less insurance adjusters are willing to negotiate. Our firm has years of experience handling injuries caused by negligent drivers. We are not intimidated by insurance company tactics.
Many people wait because they worry they can't afford a lawsuit. However, we work on a contingency fee basis, meaning you pay nothing out of your own pocket. We only get paid when we bring your case to a successful conclusion. We receive one-third of the settlement or judgment, and that share doesn't change even if we need to go in front of a judge to litigate your case.
Disclaimer: The answer is intended to be for informational purposes only. It should not be relied on as legal advice, nor construed as a form of attorney-client relationship.
Other Answers About Personal Injury - Plaintiff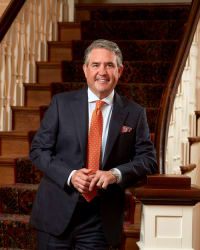 What should I do after suffering an injury at the oil or gas workplace?After suffering an injury, an oil or gas …
Sponsored answer by Collen A. Clark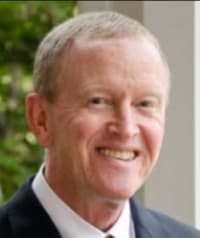 The short answer is yes, in some cases.If an accident was caused in whole or in part by the condition of a …
Sponsored answer by Charles W. Whetstone, Jr.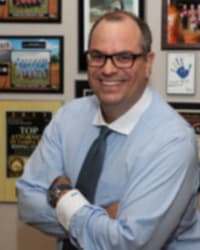 Unfortunately, the truth is that Floridians who suffer injuries likely won't know whether their insurance …
Sponsored answer by Jason M. Melton
To: Vadim A. Mzhen
Super Lawyers: Potential Client Inquiry
Required fields are marked with an asterisk (*).
Disclaimer:
The information contained in this web site is intended to convey general information. It should not be construed as legal advice or opinion. It is not an offer to represent you, nor is it intended to create an attorney-client relationship. The use of the internet or this contact form for communication is not necessarily a secure environment. Contacting a lawyer or law firm email through this service will not create an attorney-client relationship, and information will not necessarily be treated as privileged or confidential.