Question
Are Legal Fees For Trucking Accident Cases Handled On A Contingency Basis In Maryland?
Sponsored Answer
Answer
Yes. Trucking accidents cause some of the most serious motor vehicle crashes and injuries in Maryland. When the driver of a passenger car is involved, they can face devastating physical, emotional and financial consequences.
As a result, we handle these complex cases on a contingency fee basis. That means legal fees only result from a monetary recovery. Likewise, our expenses are only reimbursed following a successful case outcome. If you are injured, it is crucial to contact an experienced truck accident attorney as soon as possible.
Types Of Trucking Accidents
The average weight of a passenger vehicle is just under 3,000 pounds. By comparison, large commercial vehicles, such as semi trucks, weigh roughly 35,000 pounds without cargo and up to 80,000 pounds fully loaded. Add speed to the equation, and it's easy to understand why motorists are vulnerable during collisions, while truck drivers often walk away uninjured. The most common accidents include:
Head-on collisions: These result in the most deaths and severe injuries to motorists in passenger vehicles.
Rollover crashes: Equipment malfunctions often cause these crashes due to a trucking company's failure to abide by strict federal and state rules and regulations.
Jackknife accidents: Truck drivers often cause these crashes through improper braking or steering. Many times, inexperienced truck drivers are to blame, but semi trucks can also jackknife when cargo is not properly loaded and balanced by workers.
Driver fatigue: Drivers who do not abide by strict safety rules limiting driving hours can be as dangerous as aggressive drivers. Many trucking companies provide financial incentives to drive long hours, and some truckers do not keep accurate records or intentionally falsify logbooks.
Product liability: Tractor-trailers contain numerous moving parts, and when breakdowns occur, they can be the result of a defect. Designers and manufacturers can also be held responsible for damages when a defective part causes a crash.
Any of these types of accidents can cause massive damage and severe injuries. According to the U.S. Department of Transportation, 348,237 people were killed or injured in trucking accidents in 2017.
Take Action Immediately After A Crash
Early investigation and preserving evidence are crucial in proving negligence in a trucking accident. Nearly all trucks on the road today are equipped with an event data recorder (EDR). These are similar to a black box on most commercial and private airplanes. EDRs measure things like:
Hard stops
Collisions
Sudden acceleration or deceleration
How fast the truck was going
Whether the air brakes were functioning
Whether the driver's foot was engaged on the brake when the vehicle stopped, or the vehicle stopped after hitting an object
Any of these circumstances can trigger an EDR to go back 10 to 30 seconds before the event to help provide vital information. However, that data can only be used if it is preserved. In some cases, EDRs reset themselves when a truck travels a certain distance after a crash.
Even if the truck is towed away from an accident scene, the police may complete their investigation without accessing the data. If they don't pull the box, the truck may get fixed and be put back on the road resetting the EDR.
That's why it's crucial to contact us as soon as possible following a crash to make sure letters are immediately sent (called spoliation letters) to the trucking company, so the data on the box is preserved.
Accountability Under Interstate Trucking Rules
Many states, including Maryland, have adopted the Federal Motor Carrier Safety Administration (FMCSA) safety standards. These rules include insurance coverage levels and the chain of responsibility, which consists of the driver, company or companies involved.
Multiple insurance policies are often involved in trucking cases. Drivers must be covered, as well as the companies that employ them, the manufacturers of trucks and parts, and even the companies that own the cargo being transported.
Under the chain of responsibility, each party is accountable for ensuring that the level below complies with FMCSA rules. For example, if a broker hires a trucking company with a poor record or lacks insurance, the broker can also be held responsible. Likewise, a trucking company can be deemed negligent for hiring a truck driver with a poor driving record or a suspended license.
Compensation For Trucking Accident Victims
The most recent estimate from the FMCSA shows the average cost of a tractor-trailer accident in the U.S. where one person is injured is $148,279. That can increase exponentially if more than one person is hurt. Accidents with one fatality escalate to $7.2 million. Those injured can collect economic and non-economic damages, such as:
Medical costs
Lost wages
Lost earning capacity
Pain and suffering
Loss of companionship in wrongful death cases
The Maryland cap on non-economic damages for collisions after Oct. 1, 2020, is $890,000 for persons injured and up to $2,225,000 for wrongful death and survivor claims combined.  The cap increases by $15,000 every Oct. 1 after that. You should check with an experienced attorney on the cap for the particular date of your collision.
Because of the cap, catastrophic losses such as brain injuries, amputations, burns, paralysis and other lifelong conditions cannot begin to be adequately compensated for without also recovering economic losses for past and future medical treatment, the value of household services lost, past and future lost earnings, transportation needs, etc. Expensive expert witnesses are needed to prove and recover these essential losses, so it is important that you not only hire an experienced trucking attorney, but one that is willing and able to advance the costs of the expected litigation and will examine all avenues of potential recovery. 
Seek Knowledgeable And Compassionate Legal Advice
Our firm has extensive experience in trucking accident lawsuits and even provides training to other attorneys. We handle cases in several states besides Maryland, especially when the victim is a Marylander, by teaming up with local counsel from the appropriate state.  We understand the state and federal laws that govern commercial carriers, brokers and drivers. If you are injured due to a truck driver's or trucking company's negligence, we know how to conduct the detailed investigations needed to protect you and your family.
Disclaimer: The answer is intended to be for informational purposes only. It should not be relied on as legal advice, nor construed as a form of attorney-client relationship.
Other Answers By Stephen A. Markey, III
Yes. Attorneys handling brain injury cases recognize that these debilitating and sometimes permanent injuries …
Sponsored answer by Stephen A. Markey, III
Yes. Attorneys who handle birth injury cases recognize that new parents are often financially devastated by the …
Sponsored answer by Stephen A. Markey, III
Other Answers About Trucking Accidents
You do not need to be a union member to have rights as an injured worker in New York. Regardless of your status as …
Sponsored answer by Michael Greenspan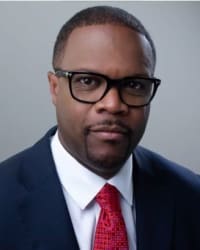 Due to their size and load mass, commercial trucks can cause devastating effects in an accident. Those injured …
Sponsored answer by Shean D. Williams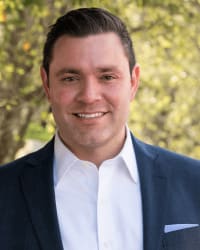 An accident with a truck is much different than a typical car accident. These crashes more often lead to …
Sponsored answer by Stefano Portigliatti
To: Stephen A. Markey, III
Super Lawyers: Potential Client Inquiry
Required fields are marked with an asterisk (*).
Disclaimer:
The information contained in this web site is intended to convey general information. It should not be construed as legal advice or opinion. It is not an offer to represent you, nor is it intended to create an attorney-client relationship. The use of the internet or this contact form for communication is not necessarily a secure environment. Contacting a lawyer or law firm email through this service will not create an attorney-client relationship, and information will not necessarily be treated as privileged or confidential.