Question
What can I do if I was charged with a serious OUI or OUD offense in Massachusetts?
Sponsored Answer
Answer
Most people in Massachusetts know they can be charged for an OUI if the police catch them driving with a blood alcohol content (BAC) of 0.08 or higher. Many also know that drivers under the age of 21 can face OUI charges if they drive with a BAC of just 0.02. However, there are circumstances under which these charges can become more serious.
If you face any of these aggravated charges, it is more important than ever that you do not address the charges on your own. You want to work with an experienced attorney who can review and challenge the evidence, protect your rights and guide you with confidence through each phase of your case.
What factors lead to aggravated OUI charges?
You could face aggravated OUI charges, or additional charges, for a variety of circumstances. These include:
You were in an accident
Someone was hurt
A child under the age of 14 was in your car
Your record indicates previous OUI convictions
Factors such as these can lead to steep penalties for a conviction. For instance, if you had a child under the age of 14 in your car at the time of your arrest, you could face child endangerment charges in addition to the OUI. These additional charges could mean you'd spend between 90 days and two-and-a-half years in prison. You could face fines between $1,000 and $5,000, and you might suffer additional harm to your reputation, career and personal life.
What should I expect from my OUI defense attorney?
The strategies and tactics of your OUI defense will depend upon the facts of the case, as well as your personal situation and goals. Even so, a good attorney will examine every aspect of the case, from the evidence to your personal history and any mitigating circumstances.
Some common approaches include:
Examining the results of any sobriety or breathalyzer tests
Challenging instances of officer misconduct
Bringing in expert witnesses to counter flawed accounts of intoxication
Highlighting any flaws in the report's account of other circumstances
It is not uncommon for the prosecution's case to fall apart under scrutiny, and a thorough review may lead to reduced charges. You might even see the charges dismissed altogether. No matter the outcome, the case is impacting your life. The more serious the charges, the more you want to make sure you do everything you can to minimize any damage to your career, relationships and life.
Disclaimer: The answer is intended to be for informational purposes only. It should not be relied on as legal advice, nor construed as a form of attorney-client relationship.
Other Answers By J. W. Carney, Jr.
The unfortunate reality is that drug overdoses may lead to death. In some of these cases, prosecutors may try to …
Sponsored answer by J. W. Carney, Jr.
It's likely that when you start looking for a criminal defense attorney, most of them will appear quite …
Sponsored answer by J. W. Carney, Jr.
Deciding whether to go to trial or accept a plea bargain is tricky when you face criminal charges. The answer is …
Sponsored answer by J. W. Carney, Jr.
Other Answers About DUI/DWI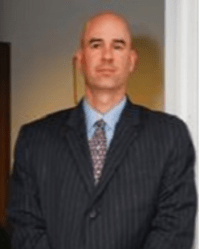 Whether you lose your driver's license depends largely on whether this is your first DUI or if you have any …
Sponsored answer by Eugene L. Souder, Jr.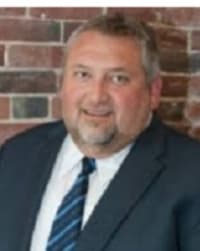 The short answer is yes. If a police officer pulls you over for drunk driving (called operating under the …
Sponsored answer by John Scott Webb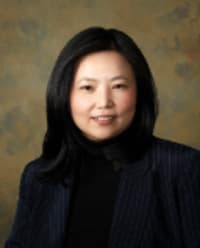 Yes, you can go to jail for a first DUI offense in Maryland. However, in most routine situations, it is …
Sponsored answer by C. Sei-Hee Arii
To: J. W. Carney, Jr.
Super Lawyers: Potential Client Inquiry
Required fields are marked with an asterisk (*).
Disclaimer:
The information contained in this web site is intended to convey general information. It should not be construed as legal advice or opinion. It is not an offer to represent you, nor is it intended to create an attorney-client relationship. The use of the internet or this contact form for communication is not necessarily a secure environment. Contacting a lawyer or law firm email through this service will not create an attorney-client relationship, and information will not necessarily be treated as privileged or confidential.