Question
How soon does Medicaid pay for long-term care in Massachusetts?
Sponsored Answer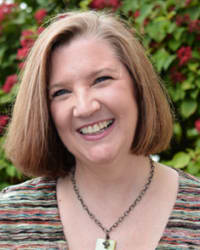 Answer
Medicaid, or MassHealth as it is known in Massachusetts, will start paying for long-term care in a nursing home as soon as someone becomes eligible as long as you submit a completed application within 90 days of eligibility. There are two general qualifications you must meet to receive Medicaid for long-term care:
Medical eligibility is determined by a medical screening.
Financial eligibility is determined by a review of your application.
As you may know, the financial eligibility criteria in Massachusetts is very strict. To be eligible for Medicaid, single applicants must have less than $2,000 in countable assets. Applicants also face strict limits on their monthly income. However, not all assets are countable, and there are often alternative ways to think about income. The goal of good Medicaid planning is finding the most effective way to convert countable assets to non-countable assets or a non-countable income stream.
Common Tactics For Long-Term Care Planning
If you have researched Medicaid planning, you might have learned that you can create a trust and place your assets into it. This is one way to work toward financial eligibility. The trust owns the assets, so they don't count against the applicant's current assets.
Unfortunately, this method only works when people take the appropriate steps far enough in advance. When Medicaid screens an application for financial eligibility, it looks back five years. If you only just created the trust within the five-year look-back period, Medicaid will delay your eligibility. That means this method won't work for the many, many people who don't plan for long-term care more than five years ahead of time. There are other downsides to these types of trusts, so they are not for everyone.
The good news is that you may still have ways to adjust your finances to qualify. Here are a few tactics that may help:
Transfers to spouses
Converting assets to income streams
Joint ownership and life estate deeds
Medicaid compliant single premium immediate annuities (SPIA)
Pooled trusts
Transfers To Spouses
Applicants can often meet eligibility requirements by transferring many of their assets to their spouses. This works because the eligibility requirements are different for married applicants than for single applicants. Single applicants must have less than $2,000 of countable assets, and this number stays firm from year to year. As of 2021, married couples could hold an additional $130,380. This amount changes from year to year, as it's indexed for inflation. In some cases, if the spouse outside the nursing home (the "community spouse") does not have enough income in their own name, they can receive the nursing home spouse's income and sometimes even assets in excess of the $130,380.
Converting Assets To Income Streams
Marital status also affects income streams. In general, the individual in a nursing home setting cannot keep more than $72.80 per month of their monthly income. This number doesn't change. It has remained the same for decades. In fact, elder care advocates must fight to keep it at $72.80 because that's the maximum amount, not the minimum, that the law allows.  In general, anything above $72.80 per month goes to the nursing home. This is called the Patient Paid Amount or PPA.
On the other hand, the spouse outside the nursing home (the "community spouse") is allowed an unlimited amount of income. As a result, one of the most effective ways to preserve wealth while qualifying for Medicaid is to convert assets into income streams in the community spouse's name.
Joint Ownership And Life Estate Deeds
Many people who start planning for Medicaid eligibility ask if Medicaid will take their homes. The short answer is, "No." The longer answer is a bit more complicated, but both joint ownership and life estate deeds can help.
Your home is a non-countable asset if you complete the Medicaid application correctly. It will not affect your eligibility. However, whenever applicants own a home, MassHealth will place a lien on that home. Then, if the applicants sell the home during their lifetimes, MassHealth will claim its share as reimbursement. This means that even though MassHealth won't technically claim the home, it could eat into some – or even all – of the value of a home if sold during your life
However, the lien only lasts during your life. Upon your death, MassHealth's rights to claim reimbursement changes. Upon your death, MassHealth has the right to be reimbursed for its costs and expenses from your probate assets. If you can ensure that the home avoids probate, you can preserve it. As a result, married applicants can move the property into their spouses' names. Spouses can transfer any type of property, including their home to each other without ever triggering a disqualification period, even if done during the five-year discovery period. Life estate deeds with remainder interest may also work, but you need to be careful about how you set them up. Handling these incorrectly could lead to a disqualifying transfer and delay eligibility.
Medicaid Compliant Single Premium Immediate Annuities (SPIAs)
Married applicants can use SPIAs to convert assets into income streams for their spouses. Again, this is valuable because the community spouse does not face an income limitation. However, these annuities must comply with Medicaid's strict guidelines, and any failure to comply can trigger a disqualifying transfer if done within the five-year review and potentially delay Medicaid eligibility.
Pooled Trusts
Single applicants can reduce their countable assets by transferring some of them into accounts they open with pooled trust companies. This can be a good option for those who meet the requirements, as it allows them to apply their assets toward expenses beyond the items and services not covered by Medicaid and are beyond what they can afford with the asset and monthly income limits.
Long-Term Home Care
Long-term care does not always equal a nursing home. MassHealth can cover services in the home, but these services are, once again, subject to numerous rules and restrictions. Eligibility for at-home care differs from that for nursing home coverage because eligibility for at-home care only starts once the application has been approved. One of the greatest impediments to obtaining MassHealth coverage is its strict income limitation.
The income limitation for MassHealth home care services is three times the Supplemental Security Income (SSI) benefit rate. This is indexed for inflation. As of 2021, the SSI limit was $794 per month, meaning that applicants for home care services could retain monthly incomes of up to $2,382. However, if you were to show even a dollar over the limit, MassHealth imposes a deductible that you must satisfy before you qualify for MassHealth services in your home. This deductible results in you only being able to keep up to $542 per month to pay for all of your non-medical expenses, like food, rent, mortgages and taxes. This number doesn't change. It has remained the same for decades.
This "gotcha" built into the system doesn't make much sense, and people have tried to change it with new legislation. However, it is how the system currently works, which makes it crucial for applicants to complete a solid review of their finances and plan for how they will have the resources to pay for at home care and still have funds available to meet their daily living expenses. A pooled trust account can be an excellent way for you to stay in your home and have the pooled trust supplement your living expenses while you use the rest of your excess income to pay for your health care needs. 
It Takes Time To Create A Solid Plan
Long-term care planning can be complicated, and you have more options the earlier you get started. However, even with limited time, you may still have options. Meeting Medicaid's stringent financial eligibility requirements does not have to mean giving up all your assets. It can, instead, mean figuring out how to think of them differently.
Disclaimer: The answer is intended to be for informational purposes only. It should not be relied on as legal advice, nor construed as a form of attorney-client relationship.
Other Answers About Elder Law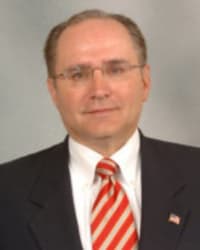 It's no secret that long-term care is costly. The cost of a nursing home, assisted living facility or …
Sponsored answer by Anthony J. Enea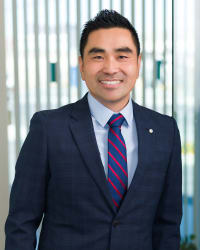 Elder law attorneys are advocates for elderly citizens and the people they love. In Nevada, most elder law …
Sponsored answer by John Park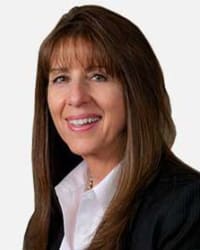 Not if you have done asset preservation planning. The state never "takes" your home. However, …
Sponsored answer by Felicia Pasculli
To: Karen B. Johnson
Super Lawyers: Potential Client Inquiry
Required fields are marked with an asterisk (*).
Disclaimer:
The information contained in this web site is intended to convey general information. It should not be construed as legal advice or opinion. It is not an offer to represent you, nor is it intended to create an attorney-client relationship. The use of the internet or this contact form for communication is not necessarily a secure environment. Contacting a lawyer or law firm email through this service will not create an attorney-client relationship, and information will not necessarily be treated as privileged or confidential.