Question
Can I sue my lawyer or attorney for legal malpractice in Massachusetts?
Sponsored Answer
Answer
Lawyers (also called attorneys), like most other professionals such as physicians, architects, accountants and nurses, owe a duty of care to their clients. When a lawyer's conduct falls below the level of care expected of the average qualified attorney practicing under those circumstances, the lawyer is "negligent" or commits "legal malpractice." In order to bring an action against a lawyer, aside from proving the lawyer was negligent, you must be able to prove you suffered harm and that the negligence is what caused that harm.
Legal malpractice can occur in a variety of contexts. Of course, if a lawyer fails to file an action within the applicable statute of limitations and you thereby lose your ability to bring a case, that will likely constitute legal malpractice. However, there are countless other types of situations which might constitute malpractice, such as the following:
If a lawyer fails to properly prosecute a patent application or fails to timely renew a patient application, that could constitute legal malpractice with catastrophic results;
If a lawyer represents multiple adverse parties to a dispute (i.e., siblings to an estate proceeding), and provides advice to one of the parties to the detriment of another, that is known as a "conflict of interest" and could constitute actionable malpractice;  
If a lawyer takes money that belongs to a client, that is considered "unethical conduct" and could constitute actionable malpractice. Likewise, if a lawyer overbills a client, that could be actionable;
If a lawyer fails to diligently prosecute your case and allows it to be dismissed from Court, that could constitute malpractice.
If a lawyer commits errors in the handling of your case, which requires the case to be settled for less than the reasonable value of the case, this too could be actionable.
If a lawyer fails to insert basic clauses into a contract that allows the opposing party to avoid their responsibilities, this could constitute negligence by the attorney.
If the attorney's conduct is particularly wanting (such as lying to a client), it might be considered "unfair and deceptive," which could lead to enhanced damages, fees and costs.
If you believe your lawyer did not represent your interests properly, a good starting place is to gather as much documentation and information about your situation as you can. Then look for an attorney who specifically handles legal malpractice actions, since there may be fewer lawyers than you think who are willing to bring a case against another lawyer. Lastly, do not delay in speaking with a lawyer since like most actions, an action for legal malpractice must be brought within a certain amount of time.
Disclaimer: The answer is intended to be for informational purposes only. It should not be relied on as legal advice, nor construed as a form of attorney-client relationship.
Other Answers By Russell X. Pollock
Doctors (also called physicians), like most other professionals such as lawyers, architects and accountants, owe a …
Sponsored answer by Russell X. Pollock
Other Answers About Legal Malpractice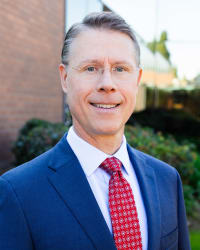 Most attorneys care about their clients and diligently pursue their matters. Unfortunately, even careful attorneys …
Sponsored answer by Mark B. Wilson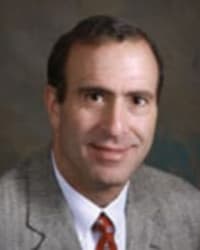 A legal malpractice case against a former attorney must be filed within two years of the date that the client …
Sponsored answer by Anthony Viorst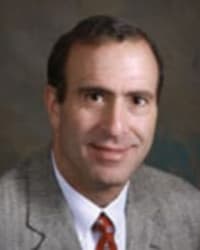 Two of the most common areas of legal malpractice are divorce cases and personal injury cases. Divorce Legal …
Sponsored answer by Anthony Viorst
To: Russell X. Pollock
Super Lawyers: Potential Client Inquiry
Required fields are marked with an asterisk (*).
Disclaimer:
The information contained in this web site is intended to convey general information. It should not be construed as legal advice or opinion. It is not an offer to represent you, nor is it intended to create an attorney-client relationship. The use of the internet or this contact form for communication is not necessarily a secure environment. Contacting a lawyer or law firm email through this service will not create an attorney-client relationship, and information will not necessarily be treated as privileged or confidential.