Question
I live in Massachusetts and have been diagnosed with mesothelioma. How do I file an asbestos lawsuit?
Sponsored Answer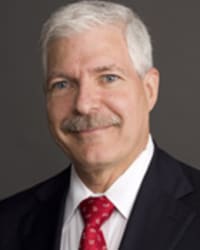 Answer
People who are diagnosed with mesothelioma have usually suffered exposure to asbestos at some point in their lives, whether through their own work, the work of a family member, or as a bystander. Through no fault of their own, mesothelioma victims can experience serious symptoms and complications that include trouble breathing, severe chest pain, significant discomfort and swelling in the abdomen, and weight loss. Unfortunately, there is no permanent cure for mesothelioma, and the cancer can lead to death.
While the hazards of asbestos exposure were known for decades, many companies continued to expose workers, their loved ones, and the public to asbestos. That's why you will want to hire attorneys who offer four decades of experience handling mesothelioma and asbestos cases and have a vision of what is fair and right. You'll want representatives who've won million dollar verdicts and settlements for clients suffering from mesothelioma. 
Our firm wants to help you understand and protect your legal rights, and is ready to fight for you. We do not charge for an initial consultation, and we only get paid if we are successful getting you financial compensation. There is no financial risk for you to seek compensation with us.
Thornton Law Firm LLP was founded in 1978 by attorneys doing groundbreaking work for victims of mesothelioma and other asbestos-related diseases. Our practice is now one of the largest plaintiff law firms in New England. The firm has represented more than 20,000 victims of asbestos disease and also represents plaintiffs in cases of defective drugs and medical devices, birth defects related to chemical exposures, defective products, financial fraud, and personal injury accidents throughout Boston, the Commonwealth of Massachusetts, and across the country. 
Boston's first and largest mesothelioma law firm, Thornton Law Firm LLP provides rigorous advocacy for victims of asbestos disease. We have amassed an extensive collection of admissible evidence and testimony about the asbestos that was used in New England and across the country. Respected in the legal community, Thornton Law Firm LLP has been appointed by the presiding judges as coordinating counsel for all asbestos plaintiffs in Massachusetts federal court since 1982, and in Massachusetts state court since 1992. Thornton Law Firm LLP has tried more mesothelioma cases to verdict than any other Massachusetts law firm, and won the largest verdict ever recorded in a Massachusetts asbestos case. We will do everything in our power to get you the largest recovery possible.
Disclaimer: The answer is intended to be for informational purposes only. It should not be relied on as legal advice, nor construed as a form of attorney-client relationship.
Other Answers About Personal Injury - Plaintiff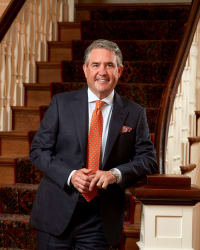 What should I do after suffering an injury at the oil or gas workplace?After suffering an injury, an oil or gas …
Sponsored answer by Collen A. Clark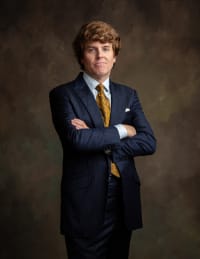 Years ago, slogans like "You're in Good Hands" and "Like a Good Neighbor" really …
Sponsored answer by Joel L. DiLorenzo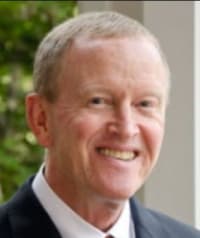 The short answer is yes, in some cases.If an accident was caused in whole or in part by the condition of a …
Sponsored answer by Charles W. Whetstone, Jr.
To: David J. McMorris
Super Lawyers: Potential Client Inquiry
Required fields are marked with an asterisk (*).
Disclaimer:
The information contained in this web site is intended to convey general information. It should not be construed as legal advice or opinion. It is not an offer to represent you, nor is it intended to create an attorney-client relationship. The use of the internet or this contact form for communication is not necessarily a secure environment. Contacting a lawyer or law firm email through this service will not create an attorney-client relationship, and information will not necessarily be treated as privileged or confidential.