How Do I Use Mediation Or Arbitration In A Connecticut Divorce?
Sponsored answer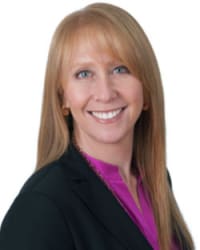 Contact me today
Answer
If you are considering divorce, you may have heard that mediation or arbitration could be quicker, more private and less adversarial. That may be true – or it might not be, depending on your circumstances.
One reason people may be interested in mediation or arbitration is time savings. Currently, Connecticut's family courts are backed up, so it could take as long as 24-36 months to schedule a divorce trial. Mediation and arbitration utilize private neutral parties who are much easier to schedule with.
A lot of people jump at the chance to use these alternative dispute resolution methods instead of going to court, and it is best practice to negotiate as many issues in a divorce as you can. However, it is crucial to use mediation and arbitration strategically. This means understanding their benefits and limitations.
What Is Divorce Mediation, And What Are Its Pros And Cons?
In mediation, you, your divorcing spouse and a neutral third party (the mediator) sit down to discuss your issues and come to a shared resolution.
There is no judge to rule on each issue. The mediator helps you and your spouse communicate effectively, spot the crux of each issue, and negotiate a resolution that you both can live with.
Mediation is not a part of the public record like a divorce trial is. It is not an adversarial process with a winner and a loser. Instead, it is a facilitated negotiation that ideally leads to a separation agreement that you can present to the family court. The court will then issue a final divorce decree.
Some benefits of divorce mediation include:
Mediation is voluntary, so you can control the process. You can get legal advice from an attorney familiar with the mediation process, although your attorney will generally not be present at the mediation.
If you can't come to an agreement in mediation, you can still go to arbitration or court. Mediation is confidential, so whatever positions you reveal during the process cannot be used as evidence in subsequent proceedings.
Mediation is less expensive and stressful than courtroom litigation.
On the downside, mediation is not as rigorous as either arbitration or court. In court, there is a legally enforceable process called "discovery" where you find out the details of your opponent's case. It is how you find out your spouse's exact income, assets and liabilities, for example. In mediation, the discovery process is limited. If you cannot rely on your divorcing spouse to be honest and forthcoming, it is often best to make sure you have gathered sufficient information before you engage in mediation.
An additional downside is that mediation is voluntary – so you may not reach a resolution. If you do not, you are back at the starting gate.
Also, if you do not file your divorce before attempting mediation, you will not benefit from the automatic orders that go into effect upon filing. These orders prohibit, for example, wasting of the marital estate, making significant changes to child custody arrangements, changing your will, canceling your insurance or denying the other party the use of the family home during the course of the divorce.
These orders are important, so you should file for divorce before you attempt mediation or arbitration.
Finally, mediators are often non-lawyers. The separation agreement they help you negotiate will not be professionally drafted by an attorney. In some cases, these agreements have not followed Connecticut law. You should consider hiring counsel to review your agreement before you present it to the court.
What Is Arbitration, And What Are Its Pros And Cons?
An arbitrator is a private judge. Arbitration is much like going to court, but less formal. You and your spouse will agree on an arbitrator, who is a neutral third party, and on what issues will be decided.
Your lawyer will present your case, much as would happen in court. The other side will present their case. The arbitrator will consider all the evidence and issue a ruling on each issue.
This ruling can include some options a court might not have to offer. The arbitrator's ruling is binding, which means it generally cannot be appealed.
On the plus side, arbitration can be scheduled quickly, there is more control over the outcome, and it is confidential, not part of the public record.
On the other hand, an arbitrator might not come to the conclusion you hoped for. When this happens, you may be stuck with an erroneous or mistaken decision with only a limited chance to appeal.
Again, you should file for divorce before engaging in arbitration so you benefit from the automatic orders of the court.
Use Mediation And Arbitration Strategically
Mediation and arbitration may both offer attractive alternatives to courtroom hearings, but it is important to remember their downsides. These are not one-size-fits-all methods of dispute resolution. In many cases, you can use mediation or arbitration to resolve some issues and take others to the courtroom, as needed.
At Needle | Cuda, we have significant experience in divorce and family law mediation and arbitration, and we can help you determine if one or both of these methods could work in your case.
Disclaimer:
The answer is intended to be for informational purposes only. It should not be relied on as legal advice, nor construed as a form of attorney-client relationship.
Other answers about Mediation & Collaborative Law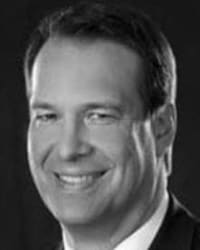 Divorce can have a very significant impact on your business unless you take careful steps to protect it. As a business owner going through a divorce, …Sponsored answer by Radford J. Smith
Contact me
Required fields are marked with an asterisk (*).
To:

Melissa Needle
Super Lawyers:

Potential Client Inquiry