How Can Divorce Affect My Business In Las Vegas, Nevada?
Sponsored answer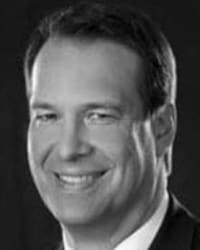 Contact me today
Answer
Divorce can have a very significant impact on your business unless you take careful steps to protect it. As a business owner going through a divorce, you must ensure that the company is appropriately valued and that it is treated in accordance with your overall goals.
Specifically, you must guard against a property division settlement that puts the future of your business and its profits at risk. It is critical to accurately assess the company's value and how that can be distributed between divorcing spouses to avoid selling the business or dividing future profits.
How To Correctly Value Complex Assets
Our attorneys have over four decades of combined experience assisting clients in valuing and dividing complex assets, such as family-owned businesses. We work with experts and industry specialists to ensure the proper valuation of numerous complicated assets, including:
A family-run business's overall worth and profits
Intellectual property, such as trade secrets, patents and copyrights
Real estate and other property
Lost sales and profit
Revenue projections
Nevada is a community property state, meaning all assets are divided equitably in a divorce. In most cases, courts split marital assets and debts evenly. But equitably dividing family-owned businesses can be highly challenging when a prenuptial or postnuptial agreement is not in effect. That's why we explore all options to protect the business's future.
In addition to correctly valuing family-owned businesses, we also specialize in properly assessing the values of professional practices. Dividing medical, legal or other practices can also be extremely complicated. We protect your interests by resolving these issues within the context of the divorce's property division outcome.
Alternate Dispute Resolution Can Peacefully Resolve Issues
The divorce process can be highly stressful, especially when the future of a family business is at stake. Experienced high-asset divorce attorneys can help ease some of the anxiety by providing effective guidance on valuing complex assets, often with the help of valuation experts.
Knowledgeable lawyers also know when to use alternative dispute resolution (ADR) methods, such as mediation or negotiation. ADR is a peaceful process that the divorcing parties can control, and it reduces cost, time and stress for both parties. For high net worth spouses, negotiation or mediation has the added benefit of being private.
The primary concern of valuing a business during a divorce is understanding its value as a marital asset. But the key is to equitably divide the value without having to sell the business. Family law mediation offers both sides the opportunity to be creative in reaching mutually beneficial agreements through discussion facilitated by a trained neutral third party.
We have the expertise to find creative resolutions that allow the business to survive the divorce process while potentially offering future revenue opportunities for both parties. We also have the experience to help divorcing spouses equitably divide professional practices.
Excessive conflict can be incredibly costly for both parties, so it's essential to work with an attorney who can help you recognize when a proposed solution is a good decision, for both you, personally, and the business that you have worked so hard to build.
Disclaimer:
The answer is intended to be for informational purposes only. It should not be relied on as legal advice, nor construed as a form of attorney-client relationship.
Other answers about Mediation & Collaborative Law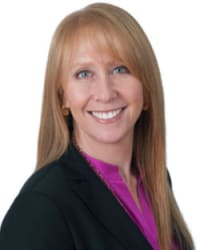 If you are considering divorce, you may have heard that mediation or arbitration could be quicker, more private and less adversarial. That may be …Sponsored answer by Melissa Needle
Contact me
Required fields are marked with an asterisk (*).
To:

Radford J. Smith
Super Lawyers:

Potential Client Inquiry