In Colorado, should a medical malpractice case be filed against the doctor, the nurse, or the hospital?
Sponsored answer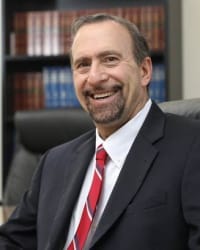 Contact me today
Answer
Under the doctrine of vicarious liability, an employer is held responsible for the negligent acts of its employees that are committed while acting within the course and scope of employment.  Thus, in most states in this country, hospitals are held responsible for the negligent acts or omissions of the doctors employed at those hospitals.  However, the state of Colorado does not follow that general rule.  Therefore, in Colorado, when a doctor commits medical malpractice, through a negligent act or omission that causes harm to a patient, the only way to obtain compensation for that misconduct is to sue the doctor personally. 
A doctor can be held responsible for any injury negligently caused during surgery, or during post-surgical care.  Similarly, any injury resulting from the ingestion of prescription medication, if caused by medical negligence of a doctor, could be grounds for a lawsuit.  However, a patient should be mindful that, as a general rule, Colorado doctors will fight malpractice cases all the way to trial, rather than settle them.  Doctors in Colorado are reluctant to settle, for many reasons, including the following: (1) Colorado juries tend to favor doctors over patients; (2) any settlement will likely raise a doctor's malpractice-insurance rates; (3) when a doctor settles a case, he/she must report the settlement to the Colorado Medical Board, which can take action against that doctor's medical license; and (4) every doctor who settles a case must post that settlement information on a public website.
Although Colorado hospitals generally cannot be held responsible for the negligence of doctors, hospitals can be held liable for the negligent acts or omissions of the nurses they employ.  Thus, it is never necessary for an injured patient to sue the individual nurses who acted negligently, because he or she can sue the hospital. Although nurse negligence can occur in an infinite number of ways, common claims against nurses include the following: If a nurse fails to put up the guard rails, and a patient falls out of bed and suffers injury, the hospital is liable for the nurse's negligence.  Similarly, if a nurse administers the wrong medication, or the wrong dosage, and the patient is injured, the hospital is liable.  Or, if a patient's vital signs indicate that the patient is in distress, but the nurse fails to timely notify a doctor, and the patient dies or suffers serious injury, the hospital is liable.
Even in those states that don't hold hospitals liable for doctor malpractice, a hospital can still be held responsible, in some situations, for the negligence of a doctor.  Most commonly, a hospital can be held directly liable for negligently granting a doctor the privilege to perform the procedure in which the patient was injured.  If the negligent doctor clearly lacked the training and experience to perform the procedure in question, or else had a record of disciplinary or patient complaints showing that he was clearly not competent to perform that procedure, then the hospital itself acted negligently in granting that doctor the privilege of performing that procedure at its facility.  And, if privileges had not been granted to the negligent doctor, then the patient would not have been injured.  Under such circumstances, the hospital can be held directly liable for the patient's injuries.
It is not always clear whether the patient should sue the doctor, the hospital, or both.  It is always best to discuss this matter with an attorney before moving forward.
Disclaimer:
The answer is intended to be for informational purposes only. It should not be relied on as legal advice, nor construed as a form of attorney-client relationship.
Other answers about Medical Malpractice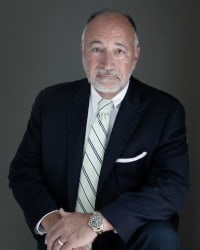 Whenever you go to any medical practitioner, you place your trust in them. Their decisions will impact your health and life. That includes dentists. …Sponsored answer by Richard T. Meehan, Jr.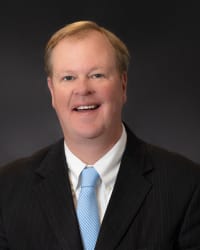 Like many legal questions, this question has a very simple answer that cannot be fully understood without examining numerous complicating factors.The …Sponsored answer by Timothy J. DeMore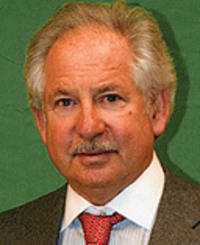 Though hospitals may be liable (responsible) for negligent care provided by employees like nurses, aides and medical technicians, the hospital may …Sponsored answer by Clifford Paskel
Contact me
Required fields are marked with an asterisk (*).
To:

Anthony Viorst
Super Lawyers:

Potential Client Inquiry