Can I Sue My Dentist For A Failed Dental Procedure In Connecticut?
Sponsored answer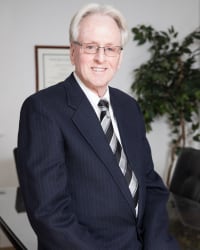 Contact me today
Answer
Everyone faces risks when undergoing medical treatment, including dental care. Complications can arise for a number of reasons, resulting from intricate procedures and unforeseen occurrences. However, when people are harmed due to a dentist's failure to follow proper procedures, they may be entitled to file a lawsuit to receive compensation.
Dental malpractice claims involve negligence during dental treatment. Claims can occur due to carelessness during a dental procedure, as well as the failure to diagnose a patient's condition. Mistakes can also happen because of a dentist's lack of knowledge or training, testing errors and many other factors. If a dentist's negligent actions harm you, it's advisable to contact a lawyer experienced in dental malpractice.
Conditions That Can Lead To Dental Malpractice Claims
In addition to the above-mentioned issues, malpractice claims can result from dentists performing incorrect procedures, improperly extracting teeth and failing to treat infections. Some of the problems that can lead to malpractice include:
Implant complications and injuries
Nerve damage
Novocain and anesthesia complications
Permanent numbness
Tooth extraction errors
Jaw fractures
Bridge and crown injuries
Root canal injuries
Cancer
Sepsis or other infectious diseases
Endocarditis
Temporomandibular joint disorders or TMJ
Wrongful death
It's also possible that others, including a dental assistant, were partially responsible for your injuries. Dental practices face the same challenges that all medical facilities face, such as understaffing, inadequate supervision and training, lack of resources and several other factors. Third parties, including drug manufacturers and medical device companies, may share fault.
Dental Implants Rise In The U.S.
Over the past several years, dental implants have become increasingly popular. You've likely seen TV ads telling you how to achieve a "million-dollar smile" in less than a day. The ads can confuse patients who mistakenly believe these are safe, routine procedures. Implants are often marketed as a cure-all for people suffering from a wide variety of dental issues that could be solved with a crown, bridge or other less-invasive procedure.
Not that long ago, dental implants were handled almost exclusively by specialists. In 2014, about 350,000 implants were done in the United States. But less than a decade later, it's now estimated that up to 3 million Americans receive dental implants annually. Some dentists consider implants as a newfound revenue opportunity. In some cases, implants are the best option for people who need a tooth replaced or have several missing or damaged. But nowadays, too many consider them purely cosmetic procedures. These surgeries are now performed by dentists after undergoing only a few hours of training and many lack the knowledge and expertise necessary for these complicated procedures.
Patients Face Possible Short-Term And Long-Term Injuries
Implants are drilled directly into the jaw, and complications can arise depending upon the dentist's knowledge and skill, along with the materials and equipment used. A significant number of patients suffer minor to major complications. The most common risks are:
Infection
Nerve damage resulting in permanent or long-lasting numbness
Sinus problems
Allergic reactions
Implant failure or rejection
Gum disease, such as peri-implantitis
Studies using data collected over 10 years show that bone loss resulting from implants presents a far greater risk than other remedies helping patients retain their teeth. Additionally, ongoing treatment is often necessary for months when complications occur. That has led many experts to recommend implants only as a last resort instead of the first option for patients.
Dentists Have A Duty Of Care To Their Patients
Before taking action for complications related to dental implant surgery, it's advisable to contact a lawyer who understands when dental malpractice occurs. Proving negligence by your dentist can be an arduous and complicated task. Here are five elements of a dental malpractice lawsuit:
You established a dentist-patient relationship requiring them to follow an acceptable standard of care.
The dentist breached the duty of care, meaning they failed to offer services expected of other dentists in similar circumstances.
You suffered an injury due to the breach of care.
The dentist's or other party's negligence caused the injury.
You must file a lawsuit within Connecticut's two-year statute of limitations to recover damages.
Some people are reluctant to reach out to a lawyer for advice, fearing that they cannot afford legal representation. However, most personal injury attorneys offer free consultations to review your case. When negligence causes your injuries, you may be able to recover economic costs, such as medical expenses and lost wages. You may also be eligible for noneconomic damages, such as pain and suffering.
Instead of pursuing a malpractice claim, some patients may turn to their insurance company to cover the enormous costs that result. However, claims are often denied and do not cover noneconomic damages. Remember that insurers prioritize their bottom lines and not your best interests.
I have successfully and aggressively pursued dental malpractice cases since 1985, allowing hundreds of clients to recover the compensation they were entitled to receive. I understand how these cases must be proven and I work with experts to determine whether negligence caused your injuries. First and foremost, I offer a personalized strategy to maximize your recovery. While I am handling your legal case for seeking financial compensation, you can focus on your physical and emotional well-being.
Disclaimer:
The answer is intended to be for informational purposes only. It should not be relied on as legal advice, nor construed as a form of attorney-client relationship.
Other answers about Medical Malpractice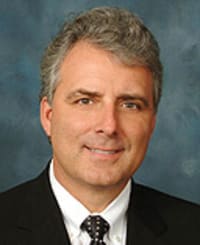 As with most types of crimes, the law imposes a "statute of limitations" for medical malpractice. This statute of limitations requires a patient …Sponsored answer by Lee D. Gunn IV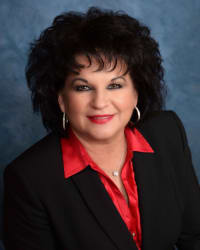 A visit to the emergency room is never pleasant. With emotions and stress running high, the medical personnel should provide comfort with their …Sponsored answer by Tracey L. Dellacona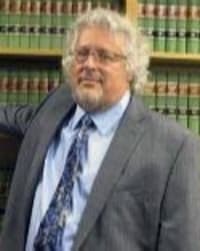 Normally, a consumer can report bad service or a defective product and get satisfaction. Negligent medical care and defective medical equipment can …Sponsored answer by Gary D. Ginsberg
Contact me
Required fields are marked with an asterisk (*).
To:

James P. Brennan
Super Lawyers:

Potential Client Inquiry