When Can I Sue For Medical Malpractice in Connecticut?
Sponsored answer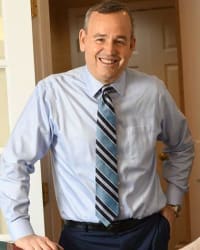 Contact me today
Answer
When you go to a doctor for medical care, you put your trust, and your health, in their hands. Doctors and other medical personnel have a huge responsibility to look out for your health and safety. Unfortunately, they can make mistakes just like anyone else. When you have complications or a bad outcome from medical care, you may not know right away if your doctor was negligent or if you simply had an adverse reaction that could not have been prevented. When you suspect something went wrong, but the clinic or hospital won't give you answers, you should talk to an attorney right away to discuss the possibility that you have been the victim of medical malpractice.
Medical Malpractice Laws In Connecticut
Medical malpractice occurs when any type of licensed health care professional causes injury to a patient through some sort of negligence or a failure to perform their duty of care toward the patient. The key to a medical malpractice claim is that the injury or medical harm must relate to substandard treatment, or treatment that was below the standard of care. In Connecticut, you must submit a "reasonable inquiry" certificate with your lawsuit in which you have an expert give a written opinion that the treatment you received was sub-standard and led to your injuries.
You only have a limited amount of time to bring your claim under Connecticut General Statutes § 52-584, the statute of limitations. In Connecticut, the statute of limitations for these claims is two years from the date of the injury or the date the injury is discovered (or should have been discovered), but no more than three years from the date of the injury. In other words, you have one extra year to discover your injury, if it was not apparent right away. You can extend these dates by 90 days in some circumstances.
Damages may include economic, noneconomic and punitive damages. Connecticut does not have a cap on how much you may receive in damages. It does have modified comparative negligence, however. This means that if the jury finds you somehow contributed to your injury through your own negligence, it can reduce your damages award by your percentage of negligence.
Common Medical Malpractice Injuries
Medical malpractice can take many forms. Many problems stem from a lack of communication between medical staff or poor record-keeping that may lead to anything from a failed diagnosis to prescribing the wrong medication to unnecessary surgery. Other problems result from a simple lack of time and attention paid to the patient. Most fall into three general categories of malpractice:
Failure to diagnose ―When treating a condition or illness, timing can be everything. If your doctor should have caught your illness at an earlier stage that would have improved your outcome, you may have a claim.
Failure to treat properly ―This could cover different scenarios, including a failure to select the proper treatment, or failing to administer a treatment competently.
Failure to warn of risk ―Patients have the right to informed consent when agreeing to a procedure or treatment. That means the provider has a duty to tell them of any risks involved in the treatment.
Remember that these are just general categories. If you don't feel they describe your situation, talk to an experienced medical malpractice attorney about your specific circumstances to find out if you have a claim.
How An Attorney Can Help You
One of the things that makes these cases difficult is the "cone of silence" medical providers create regarding medical errors. The doctor will not likely tell a patient or the family that a mistake happened. You may find it very difficult to find information about your case without the assistance of an attorney. Once you have an attorney on your side, however, you can demand information and gather evidence to determine the strength of your case. Investigation takes time and knowledge regarding what to look for. The sooner you involve your attorney, the better to prepare your case and file before the statute of limitations runs out.
An attorney also puts you in a better position for negotiating a settlement amount, as long as that attorney is experienced with medical malpractice cases and has a strong reputation for fighting on behalf of their clients. The threat of going to trial puts pressure on the medical provider to settle the case. Be assured that the provider has a team of lawyers ready to defend them against your claim. You deserve strong legal representation, as well.
Disclaimer:
The answer is intended to be for informational purposes only. It should not be relied on as legal advice, nor construed as a form of attorney-client relationship.
Other answers about Medical Malpractice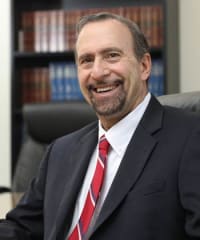 Under the doctrine of vicarious liability, an employer is held responsible for the negligent acts of its employees that are committed while acting …Sponsored answer by Anthony Viorst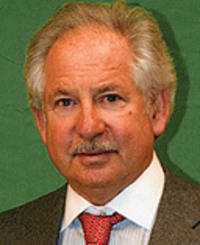 Though hospitals may be liable (responsible) for negligent care provided by employees like nurses, aides and medical technicians, the hospital may …Sponsored answer by Clifford Paskel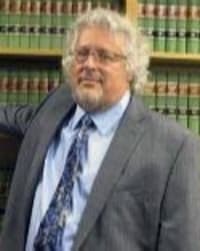 Normally, a consumer can report bad service or a defective product and get satisfaction. Negligent medical care and defective medical equipment can …Sponsored answer by Gary D. Ginsberg
Contact me
Required fields are marked with an asterisk (*).
To:

James G. Williams
Super Lawyers:

Potential Client Inquiry