Do Emergency Room Errors Count As Medical Malpractice In Florida?
Sponsored answer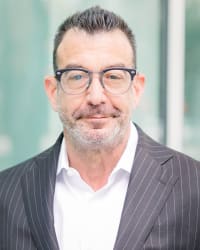 Contact me today
Answer
Yes, emergency room error is medical malpractice. All medical care providers in Florida, from nurses to physicians, maintain a duty to examine and treat patients pursuant to the acceptable standard of care. It doesn't matter if you are in the emergency room, in a private clinic or in a large hospital – the medical professionals you encounter all possess a duty to practice medicine properly.
How Emergency Room Errors Occur 
One of the most common emergency room errors is failure to timely and correctly diagnose the patient.
Contrary to popular belief (and popular television shows), physicians can rarely provide an exact diagnosis upon entering an exam room. Rather, doctors must learn about your condition by gathering information from what you tell them, from their physical examinations of your body, from the results of lab tests, etc. Then, they create a list called a differential diagnosis, which is essentially a list of the possible conditions you might be suffering from. By carefully considering the totality of factors and information, and by ordering proper diagnostics, they are typically able to eliminate those maladies on the differential diagnosis list that you are not suffering from. This process of elimination ideally leads to an accurate diagnosis of your condition so that proper treatment can be provided.
Malpractice sometimes occurs when doctors fail to include potential illnesses in their differential diagnoses. For example, let's say a patient walks into the emergency room complaining of shortness of breath, congestion and cough. The doctor opines that the patient is suffering from seasonal allergies and he prescribes decongestants and discharges the patient without ordering an x-ray.
But this patient isn't merely suffering from allergies. And had this patient been properly sent for x-ray, the radiographic picture would have demonstrated significant pulmonary infiltrates. The x-ray would have enabled the doctor to have appreciated that the patient was suffering from a virulent type of bacterial pneumonia, and required immediate hospitalization, administration of intravenous antimicrobials and respiratory support. Instead this patient dies because the emergency room physician failed to include pneumonia within the differential diagnosis. 
Our office has encountered many other scenarios of misdiagnosis: a 49-year-old man with chest pains was discharged, only to suffer a heart attack two hours later; a 19-year-old man with fever and chills was sent home from the emergency room with Tylenol and later died of sepsis, a blood infection; a 12-year-old girl suffered appendix rupture after doctors sent her home concluding the girl was merely demonstrating a bellyache from spicy food.
Emergency room physicians and staff may also fail to diagnose blood clots, strokes, meningitis and many other life-threatening conditions. 
How To Avoid Becoming A Victim 
One way to avoid becoming a victim of medical malpractice is to be as informed as possible before you arrive at the hospital. Nowadays, there are many reputable medical websites, peer-reviewed articles and other sources of information online. Educating yourself about possible health conditions makes it easier for you to ask the right questions and be your own patient advocate. Don't be afraid to speak up on your own behalf. 
Another way to help avoid medical malpractice is to provide your doctor with a thorough health history. Even if something seems relatively unimportant – such as a minor rash last week or unusually bad headaches over the past month – go ahead and mention it. This will help your doctor develop a comprehensive picture of your situation, which in turn can lead to a more accurate diagnosis. 
Of course, if you have already been harmed by medical negligence, don't hesitate to consult a lawyer about your legal options. In some cases, filing a claim for compensation is the best way to take care of yourself and your family. 
Disclaimer:
The answer is intended to be for informational purposes only. It should not be relied on as legal advice, nor construed as a form of attorney-client relationship.
Other answers about Medical Malpractice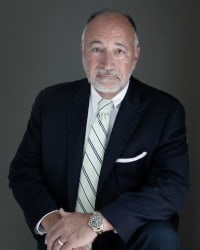 Whenever you go to any medical practitioner, you place your trust in them. Their decisions will impact your health and life. That includes dentists. …Sponsored answer by Richard T. Meehan, Jr.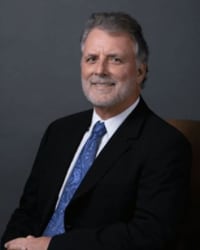 As with most types of crimes, the law imposes a "statute of limitations" for medical malpractice. This statute of limitations requires a patient …Sponsored answer by Lee D. Gunn IV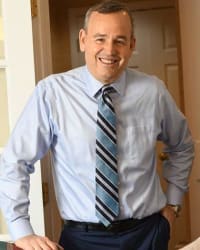 When you go to a doctor for medical care, you put your trust, and your health, in their hands. Doctors and other medical personnel have a huge …Sponsored answer by James G. Williams
Contact me
Required fields are marked with an asterisk (*).
To:

Jeffrey "Jack" Gordon
Super Lawyers:

Potential Client Inquiry