How do I know if medical malpractice caused my loved one's stroke in Florida?
Sponsored answer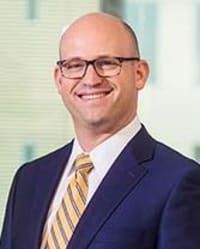 Contact me today
Answer
Strokes are common and can lead to catastrophic damage if not managed appropriately. Thankfully, standards in stroke care and treatment have developed over several decades so that many strokes can be treated and resolved in a timely fashion and most importantly, without life altering, catastrophic damage. Although standardized stroke care exists, stroke patients can suffer from medical malpractice in a number of ways. Recovering from a stroke to a normal or near normal condition is possible, but proper stroke care often hinges on regimented diagnosis and treatment made within acceptable time frames.
Without the intersection of proper treatment and proper timing, the damage a stroke can do is often permanent and significant. Previously self-sufficient adults can sustain permanent brain damage and paralysis, causing severe limitations on the everyday functions they need to take care of themselves.
How Medical Malpractice for stroke patients commonly occurs
Florida has a hospital stroke certification program, wherein certain hospitals that meet certain stroke specific standards are certified as stroke receiving hospitals.  Basically, these designated stroke centers generally operate with testing capabilities needed to diagnose a stroke, as well as required medications and medical personnel who know the proper procedures and proper time frames.
One of the common occurrences of medical malpractice in the care of a stroke patient is when a hospital that is not stroke certified accepts a stroke patient.  Typically, these hospitals cannot adequately care for a stroke patient because they don't have the training, testing capabilities, medicines, or medical staff to provide standardized stroke care.  By the time these hospitals attempt to transfer stroke patients, it's too late, and the catastrophic damage has already been done.
Medical errors can also happen in certified stroke centers. It's not excusable, but it can be the cause of catastrophic damage by a stroke that could have and should have been resolved with proper care. Three key kinds of mismanagement are:
Stroke protocol is not initiated: While stroke centers may pride themselves on attention to detail, it's entirely possible that the medical staff misses the stroke diagnosis and delays the proper start to stroke protocol treatment. Or sometimes stroke protocol treatment never begins at all.
Poor documentation of the stroke: Numerous medical personnel will tend to a stroke victim, and in order to fine tune the care needed, they will often rely on a patient's documented conditions. Inadequate documentation by medical staff can mean the stroke patient does not get the treatment they so desperately need.
Untrained personnel: This may be surprising, as most people expect medical personnel to know how to handle whatever case may come their way. However, stroke protocol involves a lot of specialized training from a lot of different types of medical providers, including ER doctors, neurologists, neuroradiologists, neurosurgeons, and nurses trained in stroke diagnosis. If any one of these medical providers is not trained appropriately, this can cause the breakdown of proper care.
Just as stroke care can be complex, proving medical malpractice can be even more complicated. When filing a medical malpractice claim, getting in touch with an attorney who has experience in this complex area can be critical. Pinpointing a specific mistake can take a lot of work and will often require the knowledge of several medical expert's specialties.  These cases are difficult, timely and costly.
A stroke often devastates a family emotionally and economically.  The future medical care needs of a catastrophically injured stroke patient are enormous. Therefore, it can be equally important for that legal advocate to have a deep compassion and desire to represent a family's best interests during this most difficult and emotional time.
Disclaimer:
The answer is intended to be for informational purposes only. It should not be relied on as legal advice, nor construed as a form of attorney-client relationship.
Other answers about medical malpractice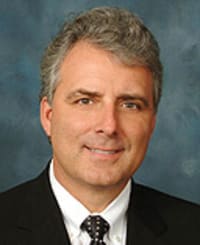 As with most types of crimes, the law imposes a "statute of limitations" for medical malpractice. This statute of limitations requires a patient …Sponsored answer by Lee D. Gunn IV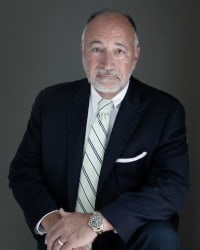 Whenever you go to any medical practitioner, you place your trust in them. Their decisions will impact your health and life. That includes dentists. …Sponsored answer by Richard T. Meehan, Jr.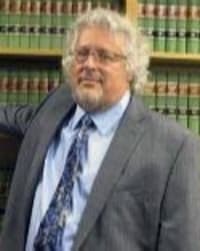 Normally, a consumer can report bad service or a defective product and get satisfaction. Negligent medical care and defective medical equipment can …Sponsored answer by Gary D. Ginsberg
Contact me
Required fields are marked with an asterisk (*).
To:

Philip A. Gold
Super Lawyers:

Potential Client Inquiry