How long do I have to bring a medical malpractice claim against a Florida health care provider?
Sponsored answer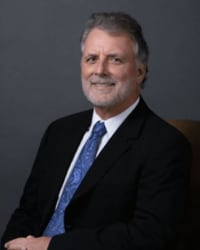 Contact me today
Answer
As with most types of crimes, the law imposes a "statute of limitations" for medical malpractice. This statute of limitations requires a patient to take legal action within a stated time from when medical negligence occurs. If the patient fails to take action within the specified time frame, they will be unable to bring a case at all.
Understanding the statute of limitations for medical malpractice
The limitations period is outlined by Florida Statutes, Section 95.11(7)(b), which gives two basic situations and the statute of limitations for each.
If the patient is immediately aware that it's possible medical negligence caused their injury, a patient must take action within two years of the medical incident.
If the patient doesn't realize that there's a chance that negligence caused their injury, then the limitation is two years from the earlier of the actual discovery or when a reasonable patient with the exercise of due diligence should have discovered the possibility of medical negligence causing injury. 
The statute also includes what is called a "repose period." A repose period means that if no action is taken within four years of the medical care resulting in injury, no one may bring a claim at all. So, a patient ignorant of malpractice for over four years cannot sue the negligent provider. In rare circumstances of fraud by the provider (such as telling the patient that their injury is typical), the two years run from the time the fraud was or should have been discovered. An infant fraud case must be started within two years of discovery of the fraud and before the 8th birthday.
No matter what, no one can bring a claim after more than seven years from the date of the negligent care. 
When is the earliest you can file a medical malpractice suit?
If you or a loved one has been hurt by medical negligence, and you know about the statute of limitations, you may wonder how quickly you can file a suit, so you make sure you do not miss the statute of limitations. In most civil cases involving personal injury, a lawsuit can be submitted as soon as the negligence causes harm. Medical malpractice cases are different.
Before an individual can file a suit, they must kick off a formal investigation by filing a petition with a county clerk in each county where they received medical care. There are several ways this investigation can impact your case.
The patient will then receive an automatic extension of the statute of limitations for an additional 90 days, to allow for time to conduct the investigation.
The county will serve each negligent health care provider with a "notice of intent" to bring a medical negligence lawsuit. This form of notice also extends the time for filing the lawsuit by a "tolling period," typically 90 days. 
Once the presuit screening and investigation process are concluded, any lawsuit must be filed within the remaining statute of limitations or 60 days, whichever is longer.
Navigate the complex issues of medical malpractice cases with the help of a lawyer
Like every aspect of a Florida medical malpractice case, the time to bring a claim is a complex issue. A patient who has any reasonable suspicion of being injured by medical negligence should immediately consult with a lawyer experienced in the handling of medical malpractice cases.
Disclaimer:
The answer is intended to be for informational purposes only. It should not be relied on as legal advice, nor construed as a form of attorney-client relationship.
Other answers about Medical Malpractice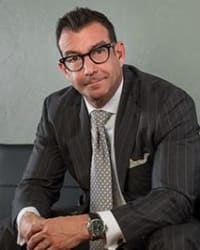 Yes, emergency room error is medical malpractice. All medical care providers in Florida, from nurses to physicians, maintain a duty to examine and …Sponsored answer by Jeffrey "Jack" Gordon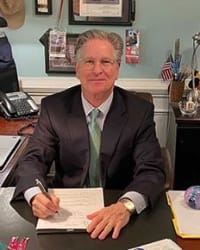 The short answer: Any continuing numbness after a dental procedure may be a sign of nerve damage and may be a case . If we can find evidence that …Sponsored answer by Curtis A. Thurston, Jr.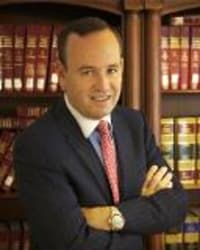 When you go to a doctor for medical care, you put your trust, and your health, in their hands. Doctors and other medical personnel have a huge …Sponsored answer by James G. Williams
Contact me
Required fields are marked with an asterisk (*).
To:

Lee D. Gunn IV
Super Lawyers:

Potential Client Inquiry