How Do I Know If I Have A Medical Malpractice Claim For Nerve Damage In Georgia?
Sponsored answer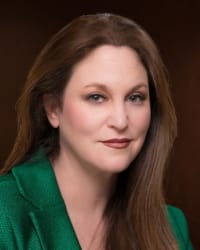 Contact me today
Answer
Whenever a surgeon fails to identify a nerve and damages it, the results can be devastating. The patient may experience painful symptoms such as:
Burning
Tingling
Twitching
Pain
Numbness or loss of sensation
Heaviness or coldness in the arms or legs
Loss of ability to use the extremities
Paralysis
Unfortunately, damaged nerves don't heal on their own. A cut or damaged nerve could require surgical intervention, such as a nerve graft, in order to improve. Sometimes, recovery isn't complete.
The reality is, you probably aren't in a position to know whether the nerve damage in your case was due to medical malpractice. You need to have your case evaluated by an experienced medical malpractice attorney.
Examples Of Possible Medical Malpractice Leading To Nerve Damage
Many types of surgeons work in close proximity to major nerves. That means there is some risk of nerve damage in many types of surgery.
Generally, nerves get damaged in three major ways that could indicate malpractice: stretching, prolonged pressure and cutting.
Prolonged pressure can result from a patient being mispositioned, especially during a long surgery. Incorrectly administered anesthesia can puncture or damage the nerve. The wrong surgical tools can damage nerves. A surgeon or a member of the surgical team can apply too much pressure, stretching or crushing the nerve. A surgeon could misidentify the nerve and cut it.
I Thought I Understood The Risks
All surgeries pose certain risks. When we opt for surgical treatment, we accept that there are risks. Your doctor may even have told you that nerve damage was a risk.
But no one accepts the risk that his or her surgeon will be negligent. No one accepts the risk that his or her surgeon will fail to follow the generally accepted standard of care in the industry. When a surgeon doesn't meet that standard of care and someone is injured as a result, it is a case of medical malpractice.
The mere fact that there was a bad outcome in your case does not necessarily mean the surgeon committed malpractice. You need help getting answers.
You need a supportive legal team who can get the answers you need. An attorney experienced in medical malpractice cases can investigate your situation, read through the medical records and look for evidence. They can bring in medical experts to examine what happened to you and whether your surgeon followed the standard of care expected by other doctors.
A Medical Malpractice Claim Could Repay You For Your Financial Losses And Compensate You For Your Pain, Disability And Suffering
What are nerve damage sufferers left with? The possibilities are grim:
Permanent nerve pain
Permanent lack of sensation
Permanent loss of movement and control that could be disabling
The need for nerve grafts and other revision surgeries
The need for implanted medical devices to control the pain
The need for drugs like gabapentin that may help but make you very tired
The need for physical and occupational therapy to regain function
Treatment for mental health effects, such as depression, anxiety and panic
Lost wages during recovery
Possible loss of future earning capacity
Nerve damage is permanent. You will live with it for the rest of your life. It's an injury you carry with you. You carry the pain. You carry the disability. You have to build a new life.
A successful medical malpractice claim won't take the pain and loss away. What it can do is get you fair, just compensation for what you lost as a result of the surgeon's negligence.
Disclaimer:
The answer is intended to be for informational purposes only. It should not be relied on as legal advice, nor construed as a form of attorney-client relationship.
Other answers about Medical Malpractice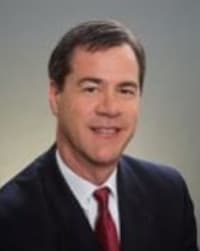 It is important to recognize that a bad outcome alone does not indicate that medical malpractice took place. All medical procedures come with a …Sponsored answer by Todd A. Townsley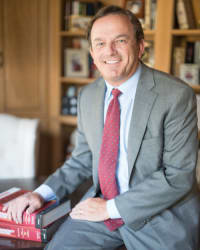 Most babies are born healthy without complications. However, risks exist during every birth, such as the baby not getting enough oxygen or …Sponsored answer by R. Bailey Melvin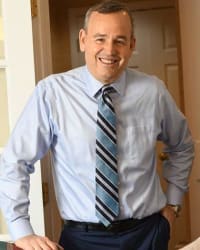 When you go to a doctor for medical care, you put your trust, and your health, in their hands. Doctors and other medical personnel have a huge …Sponsored answer by James G. Williams
Contact me
Required fields are marked with an asterisk (*).
To:

Mia Frieder
Super Lawyers:

Potential Client Inquiry