How do I sue for an emergency room error in Georgia?
Sponsored answer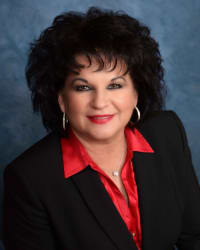 Contact me today
Answer
A visit to the emergency room is never pleasant. With emotions and stress running high, the medical personnel should provide comfort with their competency. But unfortunately, emergency room errors are prevalent. The typical emergency room error is a doctor failing to run a basic test, whether it be an electrocardiogram (EKG), a chest x-ray, so on and so forth.
Without gathering all the necessary information, the patient may be released from the hospital, putting them in danger. While some emergency room errors won't bring danger right away, a patient could suffer a heart attack, death, or become debilitated as little as four hours after an ER release.
What are the deadlines for suing?
Statute of limitations come into play for suing for emergency room error and medical malpractice in general, which is why having an experienced attorney representing a case is helpful. These are the general deadlines for those who have suffered an ER error:
Adult victim: Two years from the day that the medical negligence occurred
Adult victim that lead to a wrongful death: Two years from the day of the medical negligence, but if the state needs representation, the case is tolled until that happens
Child victim that leads to death (in utero, or shortly after birth): Again, the two-year limit comes into play
Child victim that dies within first year: Two-year limitation again, but pending an administrator, the case can see a delay
Child victim that is still alive: Two years from the fifth birthday. The issue here is that in the time since the medical malpractice occurred, medical bills will have mounted, so the longer a lawsuit takes to come to play, the greater the chance that compensation will not equal the total medical bills paid.
The five-year grand deadline: There is a statute of repose that states that no one can sue for medical malpractice five years after the error occurred. It doesn't matter what caused a delay in getting a representative appointed, or whatever else may have prevented the case, this rule covers it all. That is, except for one caveat: foreign object cases. If a doctor left a tool behind after a surgery, the limit would be for two years after the discovery by the patient.
How much is my case worth?
While working with an experienced attorney can get someone closer to figuring out, no definite promised number will be available right off the bat. However, certain factors can change expectations:
Location: In certain counties, the largest verdict is no greater than $10,000. Total payout tends to align and slant against whatever that precedent is.
The fault of the patient: If a jury determines that a plaintiff is 25% at fault in a medical malpractice case worth one million dollars, then they're out a quarter of a million.
Likability: The sad fact of the matter is that the likability of a plaintiff will play an effect on how well the case goes in terms of a result. 
What happens if I get incapacitated?
One very key component of bringing forth a medical malpractice case is having medical records. However, if the person who suffered is not able to sign the form under federal Georgia law, a probate attorney will need to come forth to appoint a guardian who can access the medical records. It's another cost, another complication that gets in the way.
A family member passed away because of emergency room error, but my family can't agree on what action to take. What should I do?
One of the most important things a family can do is form a unified front. If people can't get behind the same motion, the attorney will have to represent everyone's best interest. When interests splinter, a key component of the case, appointing an administrator, will be difficult. Attorneys can also help when it comes to determining who would make the best administrator. While a temporary administrator can get a medical malpractice case started, in order to officially resolve it, there must be an official administrator. A temporary administrator may become official through an official application. 
Medical malpractice attorneys are expensive, can I just get a personal injury lawyer instead?

That is definitely not advisable. Medical malpractice attorneys are expensive because it is a very complicated section of the law. A solid first step for any plaintiff is getting an attorney who knows that area of law like the back of their hand. It is equally important to find a medical malpractice attorney who has trial experience, known verdicts, and who is available to meet. After all, these attorneys have the potential to deal with life and death scenarios. Find a medical malpractice attorney who is willing to fight.
An emergency room visit is a stressful event that one hopes will end quickly and with a positive resolution. But emergency room errors do happen. After such an event, it's important to get in touch with a medical malpractice lawyer as soon as possible. It's a complicated area of the law where even seemingly "easy win" cases take more work than expected.
Disclaimer:
The answer is intended to be for informational purposes only. It should not be relied on as legal advice, nor construed as a form of attorney-client relationship.
Other answers about Medical Malpractice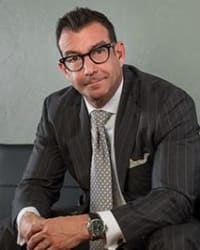 Yes, emergency room error is medical malpractice. All medical care providers in Florida, from nurses to physicians, maintain a duty to examine and …Sponsored answer by Jeffrey "Jack" Gordon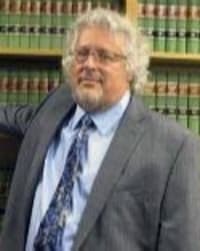 Normally, a consumer can report bad service or a defective product and get satisfaction. Negligent medical care and defective medical equipment can …Sponsored answer by Gary D. Ginsberg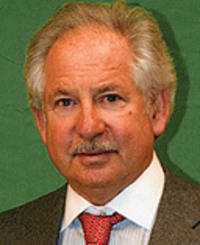 Though hospitals may be liable (responsible) for negligent care provided by employees like nurses, aides and medical technicians, the hospital may …Sponsored answer by Clifford Paskel
Contact me
Required fields are marked with an asterisk (*).
To:

Tracey L. Dellacona
Super Lawyers:

Potential Client Inquiry