What is necessary to prove my medical malpractice lawsuit in New Jersey?
Sponsored answer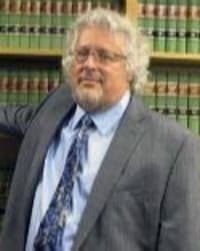 Contact me today
Answer
Normally, a consumer can report bad service or a defective product and get satisfaction. Negligent medical care and defective medical equipment can cause you additional pain, suffering or a loved one's death. If medical malpractice did not meet a professional standard of care, there are things you must prove.
After a medical procedure, your biggest concern should be your health and recovery. You should not have to worry about demonstrating that you did not receive acceptable medical treatment. New Jersey has several laws, and the process of filing and succeeding in medical malpractice lawsuits can complicate your case.
There are several things you have to prove in medical malpractice cases. Here are some general principles and standards you must meet to file a medical malpractice claim:
You must prove that you had a professional relationship with the doctor.
You cannot just be unhappy with the treatment you received. You must prove negligence caused you harm.
Contributed to your injury. Most patients seek medical care because they are hurt or sick. This raises a question: Did the doctor cause you harm? You must prove that your pain was not preexisting and that the medical staff caused it.
They did not meet their professional standards. You can sue for physical pain; mental anguish; added medical bills; and lost work/diminished earning capacity.
Common Types Of Medical Malpractice
The categories include:
Failure to diagnose
No warning of dangers and risks
Improper treatment
Statute of limitations - Even if someone died, you have a limited amount of time to file your medical malpractice lawsuit.
There are exceptions, but in most cases, you have two years from the date of your injury (or when you should have known about the injury) to file your lawsuit.
Wrongful death - If someone died due to medical malpractice, you have two years from the date of the death to file the lawsuit.
The exceptions to the statute of limitations are:
Injuries to minor children. A child that was hurt due to medical malpractice has until they turn 18 years old to file a lawsuit. This allows children who need long-term care to get compensation to cover medical and health care expenses.
Birth injuries. If a child suffered an injury that happened in child birth, their case must be filed by the time they turn 13.
Child's death. It is important to note that if a child died due to medical malpractice, the lawsuit must be filed within two years of the date of the child's death.
Lack of mental capacity. The process can be delayed if a loved one was injured but is found to be mentally ill or mentally disabled because of the medical malpractice. The two-year deadline will be imposed from the date the patient is mentally sound.\
If a patient's problems do not show up until years after the medical malpractice. In this case, the two-year standard does not start until the date they became aware of the injury.
Affidavits Of Merit
If you are filing a medical malpractice lawsuit, you must provide an affidavit of merit within 60 days from the date the health care provider filed a formal response to your complaint. This is a declaration by a qualified medical expert who is under oath.
The medical professional must state that the care you received was below reasonable expected standards of the medical community. You must have an affidavit of merit for each doctor, provider and health care facility you are filing against.
Comparative Negligence
If you were determined to be partially at fault for your injuries, your damages could be limited. The amount you can recover can be reduced by the percentage you were found to have contributed to the injury.
Damages
Damages are the amount of money you can recover from a health care provider who caused your injury or a death. New Jersey does not have a cap on either economic or noneconomic damages for medical malpractice. There is a cap on punitive damages.
Punitive damages. Limited to $350,000 (or five times the amount of damages). It depends on which one is greater.
The types of damages include:
Economic (compensatory) - Compensation for financial losses that includes medical care; lost wages; loss of earning capacity; medical tests; assistive medical equipment; corrective surgery.
Includes pain and suffering, mental anguish, loss of enjoyment of life, loss of companionship, disfigurement, loss of reputation, humiliation.
Medical malpractice lawsuits can be complicated. It is in your best interest to hire an experienced medical malpractice attorney to assist you and help you build your case.
Disclaimer:
The answer is intended to be for informational purposes only. It should not be relied on as legal advice, nor construed as a form of attorney-client relationship.
Disclosure:
No aspect of this advertisement has been approved by the Supreme Court of New Jersey. Please visit the Super Lawyers Selection Process for a detailed description of the Super Lawyers selection methodology.
Other answers about Medical Malpractice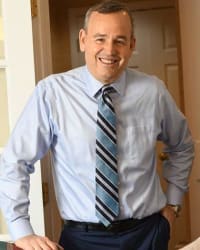 When you go to a doctor for medical care, you put your trust, and your health, in their hands. Doctors and other medical personnel have a huge …Sponsored answer by James G. Williams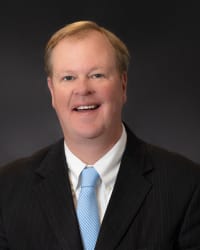 Like many legal questions, this question has a very simple answer that cannot be fully understood without examining numerous complicating factors.The …Sponsored answer by Timothy J. DeMore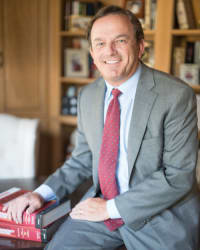 Most babies are born healthy without complications. However, risks exist during every birth, such as the baby not getting enough oxygen or …Sponsored answer by R. Bailey Melvin
Contact me
Required fields are marked with an asterisk (*).
To:

Gary D. Ginsberg
Super Lawyers:

Potential Client Inquiry