What is the main cause of sepsis-related deaths in New Mexico?
Sponsored answer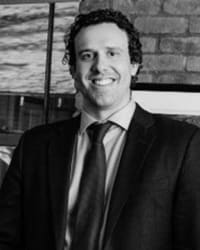 Contact me today
Answer
While you may have not heard of sepsis, it's certainly gained itself a reputation. Sepsis is the number one cause of death in U.S. hospitals. Every year it takes eight million lives, three million of which are children. Treatment for it is critical. And it's tempting to assume that with those numbers, sepsis can't be stopped once it's spotted, like some modern-day plague.  But that is not the case, which brings us to the main cause of sepsis-related deaths: medical malpractice.
While medical personnel have years of medical school and hands-on experience under their belt, that doesn't mean that don't make errors. And those errors can have life or death consequences. While the number of lives sepsis claims is sky high, over 80% of the cases that ended in death could have been prevented with adequate and timely diagnosis and treatment. The keyword there being timely. 
Diagnoses by medical personnel is critical, as well as the treatment that follows. Because for every hour that goes by, the chances of death by sepsis goes up 8%. 
How does sepsis start?
Sepsis starts with a bacterial infection. It can include any of the following:
Pneumonia
Coli
Strep throat
Urinary Tract Infections
Staph infections
This bacterial infection then spreads throughout the bloodstream and brings forth an extremely inflammatory response. This response causes severe damage to critical organs like the kidneys, liver, lungs and brain. 
What are the symptoms of sepsis?
While a doctor should be able to diagnose cases of sepsis, sometimes knowing more about the symptoms can give a patient room to ask their doctor about whether their body is showing signs of sepsis. After all, with the number of lives sepsis claims per year, it certainly doesn't hurt to ask.
Fever
Rapid heart rate
Confusion
Difficulty breathing
Low blood pressure
High or low white blood cell count 
So what steps should the doctors be taking to prevent sepsis-related death?
As soon as they can, doctors must give the patient antibiotics and fluids. Antibiotics will kill the bacteria that's causing the underlying infection. Fluids boost up the patient's blood pressure. This is important because with sepsis, blood pressure often drops, and with that drop comes organ damage and even death. If those fluids don't do the trick, the doctors and health care team must use drugs called vasopressors. They help raise the blood pressure. 
Like mentioned previously, taking the necessary steps is extremely important as sepsis-related death can occur within hours or take days or even weeks. If a doctor was unable to put a stop to sepsis, seeking justice on one's own is an exhausting and expensive endeavor. Enlisting the help of a medical malpractice attorney could help make all the difference in the world.
Disclaimer:
The answer is intended to be for informational purposes only. It should not be relied on as legal advice, nor construed as a form of attorney-client relationship.
Other answers about Medical Malpractice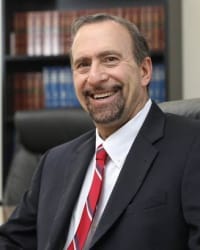 Under the doctrine of vicarious liability, an employer is held responsible for the negligent acts of its employees that are committed while acting …Sponsored answer by Anthony Viorst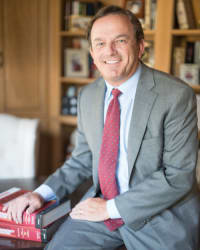 Most babies are born healthy without complications. However, risks exist during every birth, such as the baby not getting enough oxygen or …Sponsored answer by R. Bailey Melvin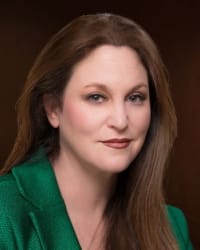 Whenever a surgeon fails to identify a nerve and damages it, the results can be devastating. The patient may experience painful symptoms such …Sponsored answer by Mia Frieder
Contact me
Required fields are marked with an asterisk (*).
To:

Thomas Wood
Super Lawyers:

Potential Client Inquiry