How Do I Know If I Have A Dental Malpractice Case In New York?
Sponsored answer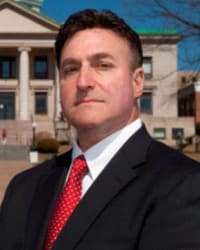 Contact me today
Answer
All medical professionals have a duty of care to their patients. "Duty of care" is a legal term meaning they are responsible for providing the same level of care that a professional with similar skills would have provided under the same circumstances.
Dental malpractice occurs when dental health care professionals fall below the acceptable care standards, and their negligence results in severe injuries to their patients. In some cases, a lawsuit may be necessary to receive adequate compensation for the harm caused.
Four Elements Must Be Proven
It's estimated that one out of every seven medical malpractice lawsuits involves a dental mistake. For a claim to be successful, your lawyer must prove four components:
Show that you had a dentist-patient relationship
Confirm that the dentist was required to provide a duty of care
Establish that the dentist breached that duty of care
Connect the breach to any damages you or your loved one suffered
It is essential to understand that many times simple dental mistakes do not rise to the level of filing a malpractice claim. Likewise, just being unhappy with the quality of their work is often not a viable reason. These cases can take a number of years to resolve and typically cost at least $20,000 to litigate. If you have trouble with a filling or your bridgework doesn't turn out as expected, it is often better to ask the dentist to redo the work or see another dentist.
Examples Of Dental Malpractice
When dental negligence warrants filing a malpractice claim, there are a variety of errors that often lead to long-term negative consequences for patients. These include:
Failing to tell a patient about their treatment options and the various risks and benefits of each option
Failing to refer the patient to a specialist
Failing to diagnose oral cancer or periodontal disease
Causing long-term or permanent nerve damage after extracting wisdom teeth or incorrectly placing dental implants
Anesthesia errors resulting in death or short-term or long-term complications
Injuries or infections to the face, jaw and gums caused by faulty root canals, implants, veneers, crowns or dental bridges
Losing teeth after flawed restorations
You can also pursue claims for extraction errors, foreign objects that break off in the sinus cavity, nerve canal or tooth socket, orthodontic mistakes and endodontic errors.
How To Construct A Winning Malpractice Claim
If you experience the consequences of dental negligence but aren't sure if it rises to the level of malpractice, it's vital to collect as much evidence as possible, even before talking to a lawyer. This includes:
Keeping a journal of the symptoms you experience and documenting complaints made to the dental provider where the injury occurred
Taking pictures of the injury and showing the impact it has on your life
Keeping copies of all communications with the dental provider, including emails, texts and letters
Going to another dentist or medical provider who can verify and document your injuries, and asking for digital or hard copies of the records
Getting statements from witnesses, which may include friends or family members who accompanied you to the dental provider's office
Once you gather this information, consult with an experienced dental malpractice lawyer who can assess your case. Knowledgeable attorneys can present a written argument explaining how negligence caused your injuries and why you deserve compensation. They also utilize experts for calculating damages and will defend your rights throughout the term of your lawsuit. Your lawyer will attempt to reach a settlement with the provider and their insurance carrier. If an agreement can't be reached, your lawyer can vigorously argue your case in front of a jury or judge.
Types Of Compensation You Can Receive
Besides negotiating or litigating your case, experienced lawyers allow you to focus on your recovery and prevent the added stress of attempting to file a do-it-yourself lawsuit. They also steadfastly fight to see that you receive the compensation you are entitled to, such as:
The cost of the dental care that caused the injury
Lost income if you miss work
Other physical and financial harm
Pain and suffering and other emotional repercussions
Additional losses, including future treatment related to the injury
Dental malpractice cases involve complicated medical procedures and complex formulas for calculating damages, which can include long-term or permanent injuries, some requiring ongoing medical or dental care.
How To Choose A Dental Malpractice Attorney
In New York, you generally have 2 ½ years to file a lawsuit from the time the malpractice occurred, with some exceptions. However, it is advisable not to delay a consultation with a lawyer when your symptoms persist, causing significant personal, physical and financial repercussions.
Many people worry that they can't afford a lawsuit or hire the best attorney to take their case. However, personal injury lawyers work on a contingent fee basis, meaning you pay nothing out of pocket for our time spent. We only get paid if we win your case.
Besides having 30 years of legal experience in dental malpractice claims, I am also a licensed dentist and have been since before getting my law degree. This is a tremendous advantage for assessing, negotiating and litigating these cases. You can have peace of mind knowing that a lawyer with a proven track record who is also a licensed dentist is working in your best interests.
Disclaimer:
The answer is intended to be for informational purposes only. It should not be relied on as legal advice, nor construed as a form of attorney-client relationship.
Other answers about medical malpractice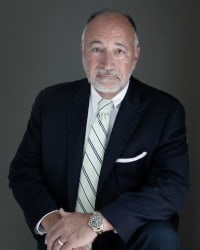 Whenever you go to any medical practitioner, you place your trust in them. Their decisions will impact your health and life. That includes dentists. …Sponsored answer by Richard T. Meehan, Jr.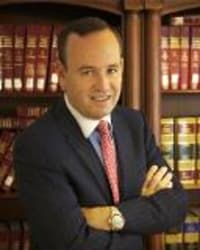 When you go to a doctor for medical care, you put your trust, and your health, in their hands. Doctors and other medical personnel have a huge …Sponsored answer by James G. Williams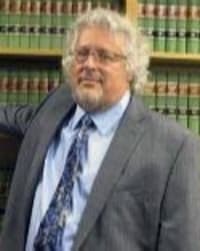 Normally, a consumer can report bad service or a defective product and get satisfaction. Negligent medical care and defective medical equipment can …Sponsored answer by Gary D. Ginsberg
Contact me
Required fields are marked with an asterisk (*).
To:

Jordan R. Pine
Super Lawyers:

Potential Client Inquiry