How Do I Select The Right Attorney For My New York Medical Malpractice Case?
Sponsored answer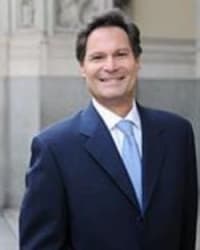 Contact me today
Answer
Every medical malpractice lawyer has his or her own style, but certain traits are necessary if you want a fair chance at getting financial compensation for the injuries you or a family member have suffered. Here are five attributes you should look for when you are deciding on a medical malpractice lawyer. 
A successful track record in medical malpractice litigation.When clients ask, "Have you handled cases like mine before?" our answer is almost always yes. Attorneys who have handled medical malpractice cases for several decades have seen just about anything. They may be able to build a case on behalf of their client no matter how unusual the circumstances.
Find a firm that focuses on injury law. It is wise to work with a law firm whose caseload is devoted to medical malpractice.
Personalized, compassionate attention.The best medical malpractice attorneys work with their clients personally from the initial consultation to the moment the case is resolved. They understand the client is going through a painful and difficult time and do what they can to ease their suffering. For example, they return their clients' phone calls and emails promptly. Ask a prospective lawyer how communication will be handled and whether appointments with the attorney can be scheduled. Good medical malpractice attorneys are busy and may not be able to always meet on short notice. However, any attorney should be available to meet with you within a week or two.
Ample resources to handle complex medical malpractice matters.Your attorney needs to have a significant amount of time and resources to develop the strongest possible case. A smart malpractice attorney prepares thoroughly. A defendant must understand how serious the firm is about going to trial if a fair settlement cannot be reached.
Access to leading expert witnesses.Proving that medical malpractice occurred and caused your injuries can be highly technical. Your lawyer should have access to experienced and respected medical professionals, including surgeons, oncologists, neurologists and obstetricians, who know how to testify persuasively in court. At the law office of Paul B. Weitz & Associates, PC, we have an attorney on staff who is also a physician. This allows us to examine medical records efficiently and accurately compared with non-physician attorneys. Having a lawyer on our team who was a practicing physician helps us identify the key issues in each medical malpractice case and flush out the most important details. Because we understand medical language, we can help our medical professional witnesses present complex medical information to juries in a manner that is understandable, and we prevent witnesses from the defendant's side from confusing jurors with overly complex information, misinformation or details that are not pertinent to the case. 
Choose carefully when your medical malpractice attorney. Ask prospective lawyers about their qualifications, track-record of results and experience with complex medical malpractice cases. Make sure they are someone with whom you feel you can work closely and be sure they have an established history of successful settlements and trial verdicts in medical malpractice.
Get the Advice and Guidance You Need From an Experienced Medical Malpractice Attorney
If you or a loved one has been injured by a doctor's or hospital's malpractice, you may be entitled to compensation to cover loss wages, pain and suffering and ongoing medical or custodial care.  Paul B. Weitz' reputation is second to none and has a the track-record of obtaining some of the New York's largest medical malpractice verdicts and settlements.  Our experienced law firm has the resources, experience and knowledge to help you and your family seek the maximize your compensation you deserve while providing the sound advice and guidance you need.
Disclaimer:
The answer is intended to be for informational purposes only. It should not be relied on as legal advice, nor construed as a form of attorney-client relationship.
Other answers about Medical Malpractice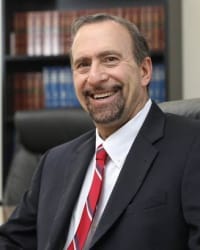 Under the doctrine of vicarious liability, an employer is held responsible for the negligent acts of its employees that are committed while acting …Sponsored answer by Anthony Viorst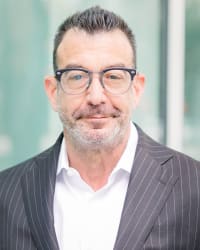 Yes, emergency room error is medical malpractice. All medical care providers in Florida, from nurses to physicians, maintain a duty to examine and …Sponsored answer by Jeffrey Gordon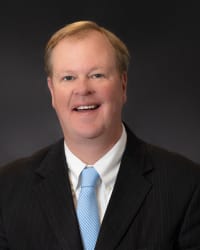 Like many legal questions, this question has a very simple answer that cannot be fully understood without examining numerous complicating factors.The …Sponsored answer by Timothy J. DeMore
Contact me
Required fields are marked with an asterisk (*).
To:

Paul B. Weitz
Super Lawyers:

Potential Client Inquiry