How Do I Know If I Have A Dental Malpractice Case In Ohio?
Sponsored answer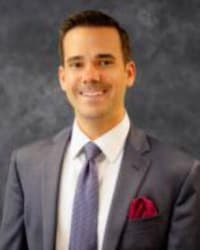 Contact me today
Answer
Dentists, orthodontists, oral surgeons, periodontists and prosthodontists must provide competent treatment to their patients that conform to the standard of care, just like any medical professional.
When they breach that standard and you suffer significant harm or injuries, causing physical and financial consequences, you may be entitled to compensation after proving dental malpractice.
What Is The Standard Of Care?
The existence of a doctor-patient relationship places a duty on the dentist to act as a dentist of reasonable skill, care and diligence under like or similar conditions or circumstances. This is known as the standard of care. A dentist breaches that standard by failing to do the things which a reasonably careful dentist would do or doing the things that a reasonably careful dentist would not do under like or similar circumstances.  
Determining whether a dentist breached the standard of care requires the review and analysis of an expert. Our firm has worked with many of the leading experts in the fields of general dentistry, orthodontics, and oral and maxillofacial surgery. 
What Types Of Cases Can Result In A Lawsuit?
The unfortunate truth is that not all injuries are the result of negligence and, those that may be, are not always significant enough to pursue through litigation. Common types of claims that merit pursuing include, but are not limited to:
Extraction errors: Pulling the wrong teeth, fracturing your mandible, severing your trigeminal nerve or failing to control bleeding are types of claims that could be pursued.
Foreign objects: Dental impression material or pieces of instruments that break off and are displayed into your tooth socket, nerve canal or sinus cavity, which require surgery to remove.
Infections and processes: Failing to identify and treat an abscess, infection, cyst, osteomyelitis or another biological condition that leads to hospitalization, removal of bone, or death.
Orthodontic mistakes: Failing to properly place, position and adjust orthodontic hardware for proper tooth and root alignment, which can lead to malocclusion, tooth mobility and tooth loss.  
Endodontic errors: Perforating the apical portion of the treated tooth and injuring a patient's nerve with endodontic files or gutta-percha. 
How Can An Attorney Help Determine If I Have A Claim?
In Ohio, you have one year from the time of the injury to file a lawsuit. Once you sign a release, your attorney will gather all your medical records, develop a timeline for treatment as well as any additional care that may be needed to correct the problem.
Once all the information is collected, it will be sent to an expert, who may be another dentist or an oral surgeon to make an independent assessment. Based on the credibility of that review, your lawyer will recommend whether the case should be pursued.
Most Claims Do Not Involve Regular Dental Care
Dental malpractice cases more commonly result from emergencies where the patient is seeing a dentist for the first time and rarely occurs from routine preventative care, or other services they receive from their regular dentist.
In cases where the standard of care is breached, it's essential that the patient documents their interaction with the dentist. Why did they see them in the first place? What treatment was advised? Did they need to go to another provider as a result? What plan was required to fix the harm that was caused?
What Damages Can Be Collected?
Economic damages can result from dental malpractice, and you can be compensated for expenses such as medical costs, lost wages and other expenditures you were forced to make. You may also be compensated for the other harms and losses such as pain and suffering, mental anguish, disfigurement, disability, loss of enjoyment and a variety of other potential human losses.
A knowledgeable dental malpractice attorney represents clients on a contingency basis, meaning they will not be paid unless you recover damages for your injuries. Your lawyer will work for a favorable outcome through a settlement but will aggressively fight on your behalf in court if necessary.
It is unlikely that a lawsuit would be pursued over a $1,000 fix for mistakes involving fillings, crowns or other routine care as the time and expense associated with litigation is significant. However, in such instances, you may still file a complaint with the Ohio State Dental Board, which oversees the licensing of all dentists and dental hygienists.
Disclaimer:
The answer is intended to be for informational purposes only. It should not be relied on as legal advice, nor construed as a form of attorney-client relationship.
Other answers about medical malpractice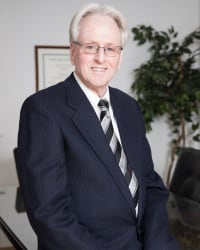 Everyone faces risks when undergoing medical treatment, including dental care. Complications can arise for a number of reasons, resulting from …Sponsored answer by James P. Brennan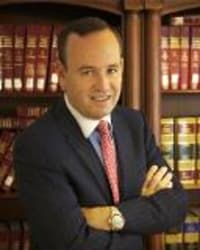 When you go to a doctor for medical care, you put your trust, and your health, in their hands. Doctors and other medical personnel have a huge …Sponsored answer by James G. Williams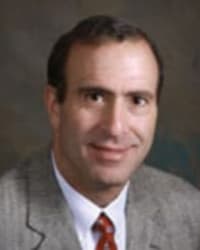 Under the doctrine of vicarious liability, an employer is held responsible for the negligent acts of its employees that are committed while acting …Sponsored answer by Anthony Viorst
Contact me
Required fields are marked with an asterisk (*).
To:

Scott M. Kuboff
Super Lawyers:

Potential Client Inquiry