When Are Problems After Surgery In Texas the Signs Of Anesthesia Malpractice?
Sponsored answer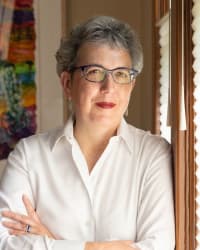 Contact me today
Answer
If your loved one had a routine surgery and then suffered a serious injury, you would want answers. You might even wonder if the surgeon had committed malpractice. However, even if there was malpractice, it might not be the surgeon's fault. People are often not fully aware of how important the role of the anesthesiologist is in surgery and how negligent anesthesia care can result in catastrophic injuries. Patients can suffer serious complications due to blood loss, low oxygen levels or nerve damage:
Brain injury
Stroke
Paralysis
Blindness
Permanent nerve damage
Death
These situations can be nightmarish, but they may not point to the surgeon. They may point to the anesthesiologist and anesthesia errors. Anesthesiologists play a more central role in surgery than most people realize. They are responsible for maintaining a patient's bodily functions, such as breathing and blood pressure, and they – not the surgeons – have the final say in some decisions in the operating room.
The Anesthesiologist's Role Is Complicated And Vital
It is important to draw a line between the sort of "conscious sedation" that you might undergo during a visit to the dentist. The dentist might use a local sedative to numb an area of your mouth. You would remain conscious, and the dentist can check on you by seeing if you can respond to questions. During a more involved surgery, however, general anesthesia will be used to render you unconscious so that you do not feel pain or experience awareness during the procedure.
This type of anesthesia is necessary during surgery, but it is also full of risks. The anesthesiologist is the doctor responsible for making sure those risks don't turn into life-changing injuries or death. First of all, it is worth noting that, in the United States, all anesthesiologists are medical doctors. They must go to medical school and complete a 4-year residency. In fact, they typically complete 12,000 to 16,000 hours of clinical training. This is because their work is complex.
Some of the anesthesiologist's duties include:
Screening patients for potential health or anesthetic red flags
Correctly and safely positioning the patient
Properly preoxygenating the patient and intubation
Managing the patient's airway during surgery to ensure proper ventilation
Maintaining the patient's blood pressure at a healthy level
Maintaining the patient's blood and fluid levels, especially as the patient loses blood
Ensuring that diabetic patients maintain adequate blood sugar levels
Monitoring and intervening as needed to maintain adequate patient ventilation and vital signs
Effectively, the anesthesiologist is responsible for your basic bodily functions from the moment you fall asleep until you awaken. Failures can have serious consequences. It is typically the anesthesiologist's job to ensure that your blood pressure is high enough to transport blood and oxygen to your brain and other vital organs.
Accordingly, post-surgical brain damage is a possible sign of anesthesia error. Similarly, postoperative nerve damage or blindness may suggest that the anesthesiologist failed to position a patient's body properly or maintain adequate blood pressure or replacement of blood lost during surgery.
The Greater Risks Of Office-Based Anesthesia
If something goes wrong during surgery in a hospital, the surgical teams have a wide range of resources immediately available to them. However, hospitals are not the only places where people have surgery. Many people choose to undergo surgical procedures in clinics or a doctor's office. Those locations may not have all the resources needed to properly respond to all the possible complications that may arise during surgery.
The anesthesiologist plays a crucial role in these office-based procedures. Anesthesia failures can easily lead to injury in these situations, so anyone providing anesthesia in such a situation must do their jobs correctly:
Ensure the site and personnel are properly equipped and trained
Ensure there is a predetermined plan to transfer the patient to a hospital when necessary
Screen out any patients who are not appropriate candidates for office-based anesthesia
In some cases, the doctors in charge of these office-based procedures do not even work with an anesthesiologist. Instead, they do the sedation themselves or allow a CRNA (nurse) to administer the anesthesia and monitor the patient.
There Is A Difference Between A Negative Outcome And Malpractice
When any of us go to the doctor, we hope for things to get better. We trust our doctors to use their knowledge and skills to help rather than harm us. When we go into surgery, our trust is often literally blind. We lose consciousness and hope to awake hearing that everything went well.
Unfortunately, things do not always go well. Even when doctors perform their jobs admirably, bad things can happen. Postoperative injuries are not, by themselves, proof of medical malpractice. They only qualify as anesthesia malpractice or medical malpractice if they result from a provider's failure to live up to the expected standards of care.
This means that if you're wondering if your loved one's injuries resulted from anesthesia malpractice, you need to understand the standards for anesthesia. Typically, the best way to determine whether your loved one's providers met those standards is to meet with an experienced anesthesia malpractice attorney to review your case.
Disclaimer:
The answer is intended to be for informational purposes only. It should not be relied on as legal advice, nor construed as a form of attorney-client relationship.
Other answers about Medical Malpractice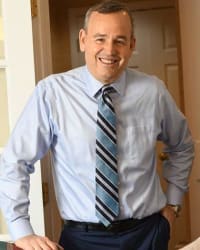 When you go to a doctor for medical care, you put your trust, and your health, in their hands. Doctors and other medical personnel have a huge …Sponsored answer by James G. Williams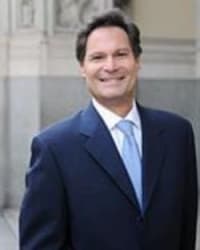 Every medical malpractice lawyer has his or her own style, but certain traits are necessary if you want a fair chance at getting financial …Sponsored answer by Paul B. Weitz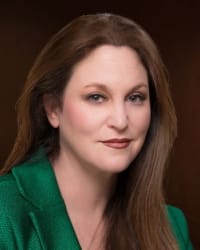 Whenever a surgeon fails to identify a nerve and damages it, the results can be devastating. The patient may experience painful symptoms such …Sponsored answer by Mia Frieder
Contact me
Required fields are marked with an asterisk (*).
To:

Donna M. Aversano
Super Lawyers:

Potential Client Inquiry