Question
Why do you need a top-notch ERISA lawyer to handle your long-term disability or life insurance claim in Michigan?
Sponsored Answer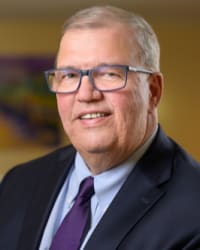 Answer
Short answer: Because you want a reasonable chance of navigating all of the ERISA hurdles and getting your claim paid. 
If you got your long-term disability or life insurance coverage through an employer other than a governmental entity, your claim is probably governed by a federal law called ERISA (the Employee Retirement Income Security Act of 1974). The procedural hurdles involved in ERISA claims have become legendary in the legal world. If your claim is denied, you must follow special appeal procedures and "exhaust" your "administrative remedies" before you can file a lawsuit, but you must also file the lawsuit within a time limit that is calculated in a truly baffling manner. All of your supporting evidence must be submitted during the appeals process or it will not count. Your claim may be reviewed by a doctor you have never met, and your lawyer probably will not be allowed to make that doctor testify in your case. In fact, there probably will not be a trial at all, and you may be left feeling that you did not get your day in court. Specific language in policies gets twisted to such a degree that most people react in sheer disbelief. In some cases, the insurance company or benefit plan gets the benefit of every doubt. State laws meant to protect you may be completely "pre-empted" by ERISA. There are traps around every corner, and the legal hoops practically encourage companies to deny claims. 
Your lawyer must know how to get through all of the ERISA procedural hoops in order to give your claim a fighting chance of getting paid. If you have a long-term disability claim, you should consider hiring an ERISA lawyer who also handles Social Security Disability claims. If at all possible, you should hire your ERISA lawyer as soon as your claim is denied so the lawyer can handle your appeal properly. If a lawsuit is necessary, it will have to be filed in federal court, which has its own set of specific procedural rules. 
It is a shame that so many long-term disability and life insurance claims are denied for reasons that seem to make no sense to the average person. You deserve to have the best possible chance of having your claim paid. This is why you need a top-notch ERISA lawyer to handle your long-term disability or life insurance claim in Michigan. 
If you would like to ask specific questions about your claim, please call me at 734-481-1000 or send an email to [email protected] You can learn more about me at my website: www.junelaw.com. Thank you.
Disclaimer: The answer is intended to be for informational purposes only. It should not be relied on as legal advice, nor construed as a form of attorney-client relationship.
Other Answers About Insurance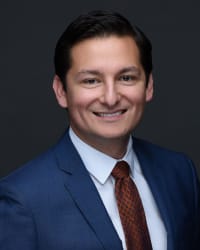 Property damage is never a welcome event. The cost of repairs can be astronomical, and many seek financial support …
Sponsored answer by Omar Ochoa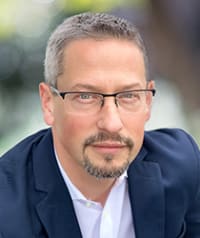 Life insurance policyholders may want to transfer or sell their policy for several reasons. Perhaps they would …
Sponsored answer by David Beitchman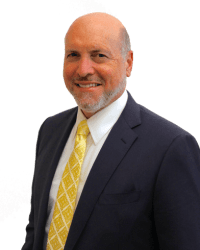 When a claim is filed with your insurance company, California law requires your insurance company to operate in …
Sponsored answer by Joe Hariton
To: Robert June
Super Lawyers: Potential Client Inquiry
Required fields are marked with an asterisk (*).
Disclaimer:
The information contained in this web site is intended to convey general information. It should not be construed as legal advice or opinion. It is not an offer to represent you, nor is it intended to create an attorney-client relationship. The use of the internet or this contact form for communication is not necessarily a secure environment. Contacting a lawyer or law firm email through this service will not create an attorney-client relationship, and information will not necessarily be treated as privileged or confidential.