Question
Who Is Responsible When A Drunk Driver Injures Someone In Michigan?
Sponsored Answer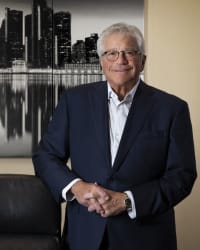 Answer
Michigan has seen a significant drop in traffic-related fatalities. Unfortunately, that decrease does not reflect the increase in the number of drunk driving-related deaths; a 22% increase in alcohol-related fatalities. That was the largest jump in America.
When a drunk or impaired driver causes an injury or death, you can hold those responsible to account. The Michigan Dram Shop Act defines who can be held responsible. That could include a minor who was unlawfully served alcohol, an adult driver that is visibly intoxicated when served, a liquor licensee (bar or retail sales),  and the driver and owner of the vehicle under the owner's liability statute. People who can take legal action include the person injured, a spouse, a child, or a parent, guardian, or representative of the estate of the person who died.
When is Alcohol Unlawfully Served?
When someone is visibly intoxicated when served, it is an unlawful sale. But every case requires objective proof of "visible intoxication". In rare circumstances, this may come from the repentant driver, or through video footage at a bar or package liquor store. A 2020 Court of Appeals opinion has allowed the combined testimony of how the AIP had appeared after the sale with the testimony of a toxicology expert establishing the blood alcohol level to establish visible intoxication at the time of sale. You need to contact an attorney quickly to marshal all of the evidence and talk to the witnesses.
Social host
The dram shop law is not limited to bars and off-sale liquor sales. The Michigan Supreme Court held that a social host who furnished alcohol to someone under 21 can be held responsible. And furnishing is broadly defined, and includes the exchange, bartering, trafficking, furnishing or giving away of the alcoholic beverage.
The statute, like the common law before it, does not hold the social host liable for injuries or death caused intoxicated adults.
Bartenders
Under Michigan law, bartenders are not legally liable. That responsibility is held by the liquor license holder (the bar owner). Yet the bartender's negligence in serving unlawfully can impact the license holder's liability.
Can the Drunk Driver Hold Anyone Responsible If They Are Injured?
Under the dram shop act, the intoxicated person (and those who contributed to their impairment) do not have a right of action. There is one exception.
The Michigan Supreme Court determined that an underage drunk driver who injures themselves can bring a negligence action against the bar or social host who provided the alcohol.
Contact A Lawyer As Soon As Possible After An Accident
If you were injured or a family member died in a drunk driving-related crash, it is vital that you hire an attorney as soon as possible. They can collect evidence and help you determine who can be held responsible.
Disclaimer: The answer is intended to be for informational purposes only. It should not be relied on as legal advice, nor construed as a form of attorney-client relationship.
Other Answers About Motor Vehicle Accidents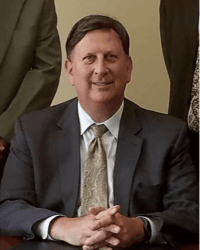 The general statute of limitations for motor vehicle injuries is set at two years by Connecticut General Statutes …
Sponsored answer by Lawrence H. Adler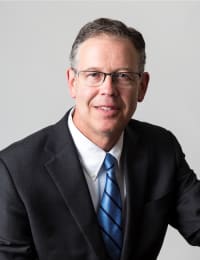 The short answer is: It depends. Understandably, you want to know how much compensation you stand to receive if …
Sponsored answer by R. Colin Campbell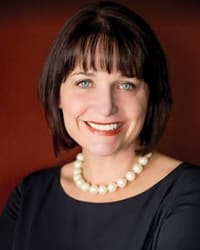 In most cases, Nevada places a two-year statute of limitations on any lawsuit for damages resulting from a …
Sponsored answer by Kari J. Hanratty
To: Bryan L. Schefman
Super Lawyers: Potential Client Inquiry
Required fields are marked with an asterisk (*).
Disclaimer:
The information contained in this web site is intended to convey general information. It should not be construed as legal advice or opinion. It is not an offer to represent you, nor is it intended to create an attorney-client relationship. The use of the internet or this contact form for communication is not necessarily a secure environment. Contacting a lawyer or law firm email through this service will not create an attorney-client relationship, and information will not necessarily be treated as privileged or confidential.